Dannii Minogue put her best foot forward at the launch of her latest fashion collection - but got it caught in her gorgeous gown!
She was at the event for her label Project D dressed in one of her own dazzling designs complete with skyscraper heels.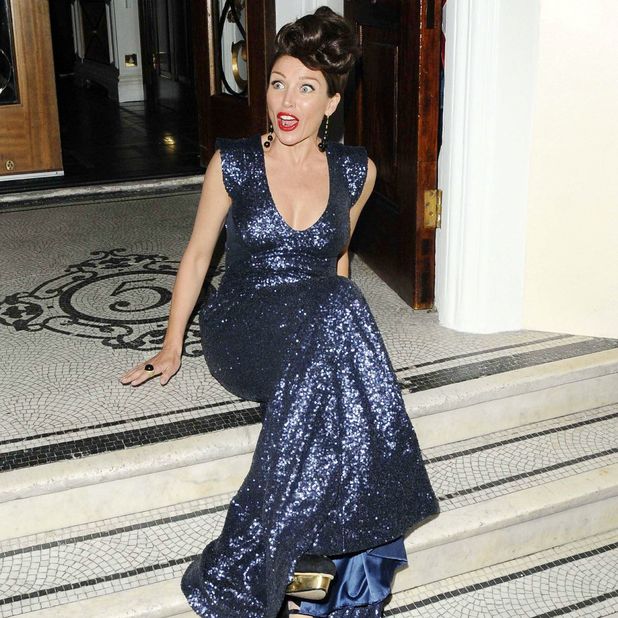 All was going well until she caught her heel in her midnight blue floor-length gown and ended up on her bum on the steps of boutique hotel No. 5 Cavendish Square!
Luckily there was a chivalrous gentleman to give Dannii a hand and the former
X Factor
judge was able to see the funny side of things.
The mother of one was on ITV1's
Lorraine
yesterday along with her design partner Tabitha Webb to talk fashion and revealed she would love to dress Michelle Obama.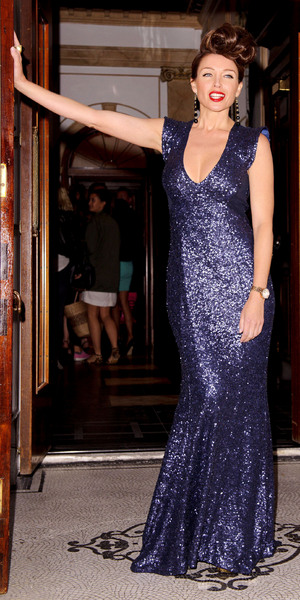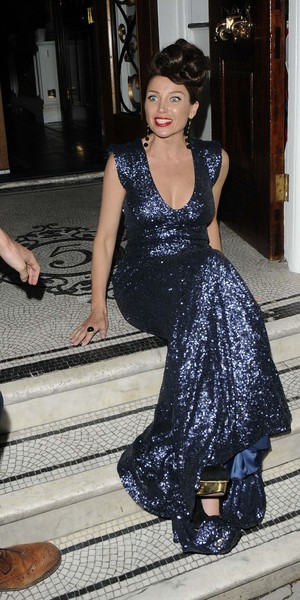 "She has been on our wish list since we created our label," Dannii told Lorraine.
"We just like dresses that are easy to wear – and whatever you see her in, it's easy-going and yes, her arms are fierce."
How well did Dannii handle that? Would you be able to dust yourself off so easily? Let us know in the comments below and you could win £50!
Read more:
Dannii Minogue and Kris Smith "torn apart by jealousy"
Read more:
Dannii Minogue will NOT be taking part in Strictly Come Dancing