Mel B and Jorgie Porter are the latest female celebs to do their bit for charity recreating Janet Jackson's infamous Rolling Stone shoot in the new issue of Cosmopolitan magazine in aid of breast cancer awareness.
Accompanied by their partners, Mel and Jorgie posed (nearly) topless for CoppaFeel! charity that encourages women to regularly check their breasts for any abnormalities in the hope of detecting cancer early.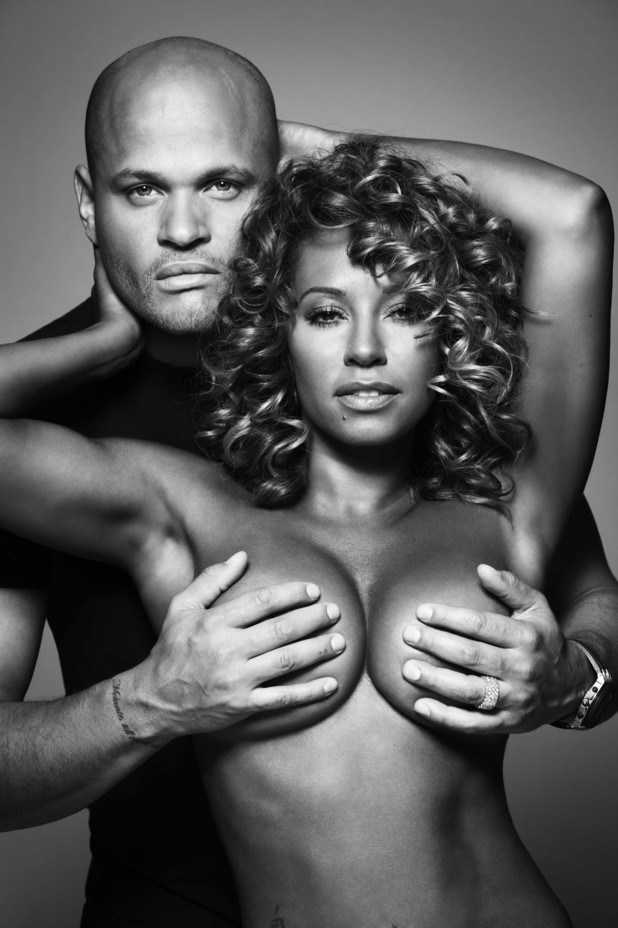 Talking to
Cosmopolitan
magazine, the ladies spoke out about the importance of getting to know your own breasts.
"I love boobs," confessed Mel who posed with husband Stephen Belafonte.
"Me and the other Spice Girls are always having a feel of each other's – Geri came up behind me and grabbed mine the other day."
"I found a lump when I was 17 and freaked out. It turned out it was nothing but it terrified me."
"Ever since, I've always been one for checking, then double checking."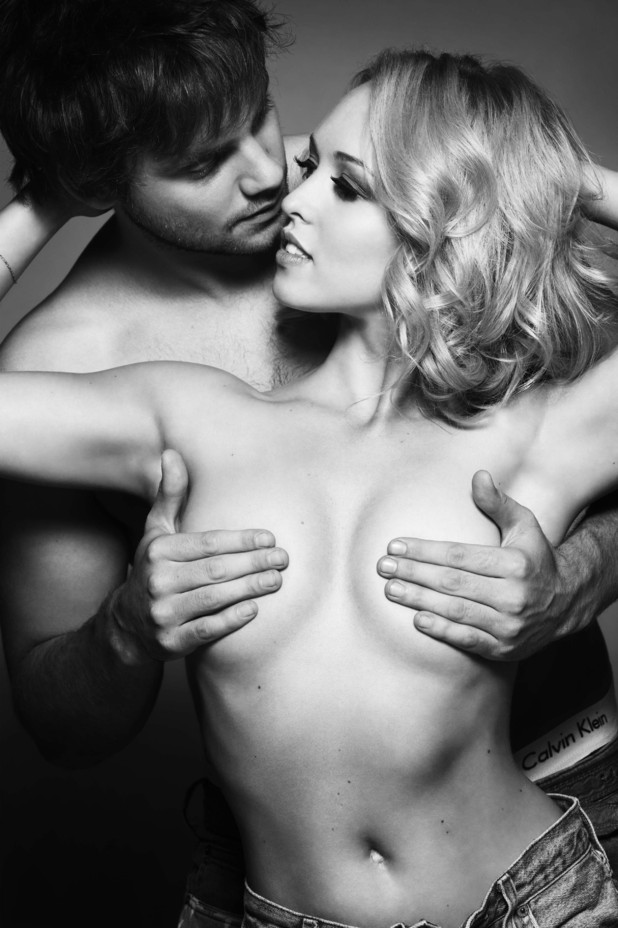 Hollyoaks
actress Jorgie Porter, who posed with boyfriend and fellow soap star James Atherton, was delighted to recreate such a famous photo, which was shot by photographer Ben Riggott.
"I was so excited to take part in this shoot with James," Jorgie told Cosmo. "But it's for a great cause too."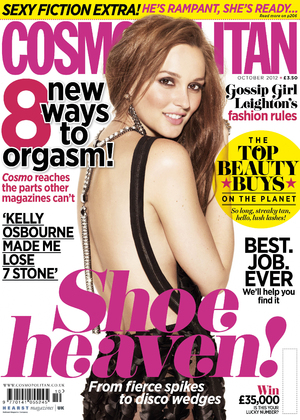 "Checking your boobs can be scary – you don't want to find anything. But it's so important you do as it could save your life."
"James and I make [checking my breasts] fun – plus, I check his bits too!"
The full interview appears in the October issue of British Cosmopolitan, on sale 13th September.
Mel B and Jorgie Porter posed for Cosmopolitan to raise awareness of breast cancer charity CoppaFeel! Ahead of Breast Cancer Awareness month.
What do you think of the photos? Let us know in the comments below and you could win £50!
Read more:
Meet The X Factor guest judges... Rita Ora, Mel B, Leona and more!
Read more:
Michelle Keegan, Jorgie Porter, more: TV Choice best/worst dressed!