Olympic athlete Greg Rutherford caught up with Fearne Cotton for a chat about life after London 2012...
Speaking live on Radio 1, the Olympian admitted
this week's closing parade
, where athletes drove through London in open-top buses, was ''out of this world'' and ''a complete tear-jerker.''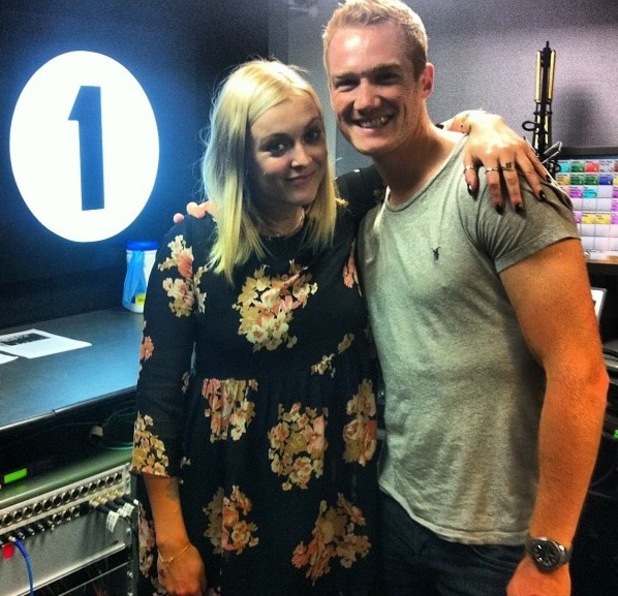 Gold medal winner Greg tweeted a snap of himself with the host Fearne, who was looking stylish as ever in a smock-style floral dress.
The mum-to-be got stuck into the cupcakes delivered by the visiting athlete, tweeting; ''It's @GregJRutherford in the studio, and he's brought cakes!''
Speaking about fellow athletes
Louis Smith and Victoria Pendleton's plans to compete in this year's Strictly Come Dancing
, long jumper Greg confirmed his money's on gymnast Louis, stating; ''I've seen him break-dance. i think he'll do pretty well!''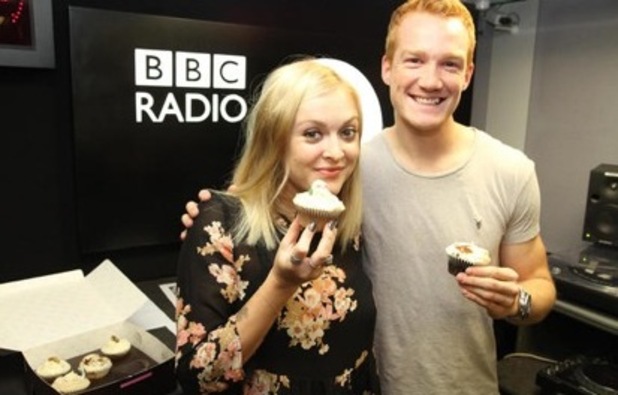 But red-head Greg revealed a down-side to his fame - being mistaken for fellow ginger, Ed Sheeran. Greg laughed as he admitted to being asked to sign pictures of the 'Small Bump' singer, joking ''I sign them 'this is not me'''.
Ahhh swoon. We wouldn't mistake those pecs Greg!
Are you suffering post-olympic blues? Tell us below.Read more:
Fearne's maternity look!
Read more:
Olympic parade in pictures.
Check out our gallery of pictures of Team GB at the London 2012 Olympics and Paralympics parade: