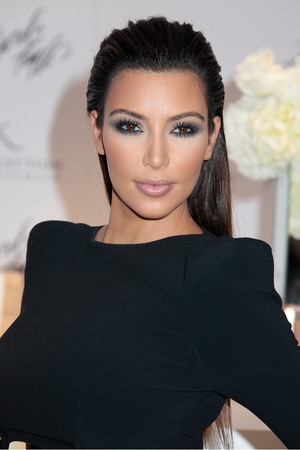 With talks of her sister having difficulties conceiving, Kim Kardashian has expressed the desire to freeze her eggs for fears that she may face a similar problem to Khloe when she finally plans to start a family.
In a recent episode of the hit reality TV show
Keeping Up With The Kardashians
, 31-year-old Kim convinced Khloe to seek help by seeing a fertility treatment specialist, but ended up getting some advice of her own.
In typical Kim fashion, she managed to steal the limelight from her 28-year-old sister and looked in to the option of freezing her eggs by having some tests done. The curvaceous star explained that being older than Khloe, she is concerned that she could find it even harder to conceive.
While Khloe - who has been trying for a baby with husband Lamar Odom for a year - receives some bad news and is told that she isn't producing eggs the way she should be, Kim's test results come back fine and she is given the go ahead for the procedure.
The episode ended with Khloe still having to reveal the devastating news to Lamar. But will Kim also be sharing her big news with boyfriend Kanye West?
What do you think about Kim's decision to freeze her eggs? Let us know in the comment box below and you cold win £50!Read more: Kim Kardashian cuddles up to her 'angel' Kanye West in cute new photoRead more: Kim Kardashian and little brother Rob go dancing
Check out a gallery of
Kim Kardashian
's enormous sunglasses collection below!