After sporting the telltale clingfilm on her ribcage last week, Rihanna has finally tweeted a photo of her new tattoo.
The elaborate design depicts the Egyptian goddess Isis and is in honour of her late grandmother, who passed away in July.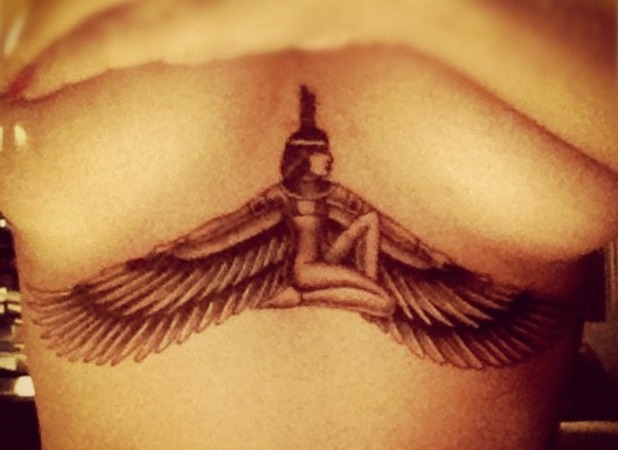 The 'We Found Love' singer, who is currently in London after performing at the Paralympic Closing Ceremony last night, tweeted the first photo of her 18th tattoo with the message:
"Goddess Isis - Complete Woman - Model for future generations- #GRANGRANDOLLY - always in and on my heart #1lo"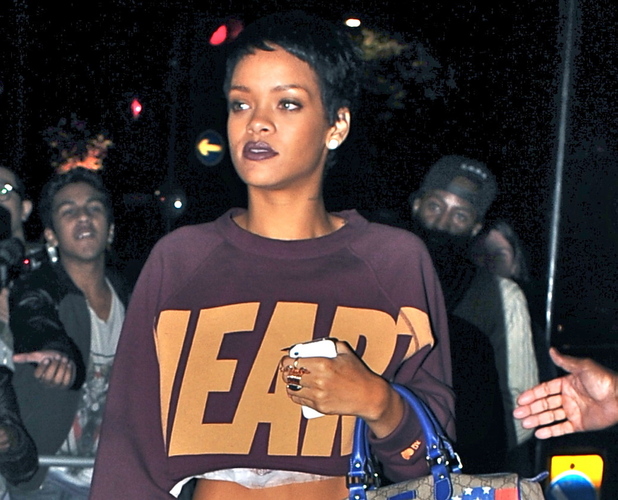 Rihanna
was very close to her grandmother, Dolly, and after her death in July uploaded photos of the two together to her Instagram.
What do you think of Rihanna's new tattoo? Let us know in the comments below and you could win £50!
Watch Rihanna's music video for 'Where Have You Been' below:
Read more:
Rihanna and Chris Brown: did they kiss at the MTV VMAs?
Katy Perry kisses Rihanna at the MTV VMAs - but it's only on the shoulder!
Rihanna transforms her short new haircut: pictures