Josie Gibson won our hearts when she triumphed in Big Brother back in 2010. Here at Reveal, we're big fans of the bubbly Bristolian so we thought it was time we had a catch up about dieting, boot camp and her loved-up life with boyfriend Luke!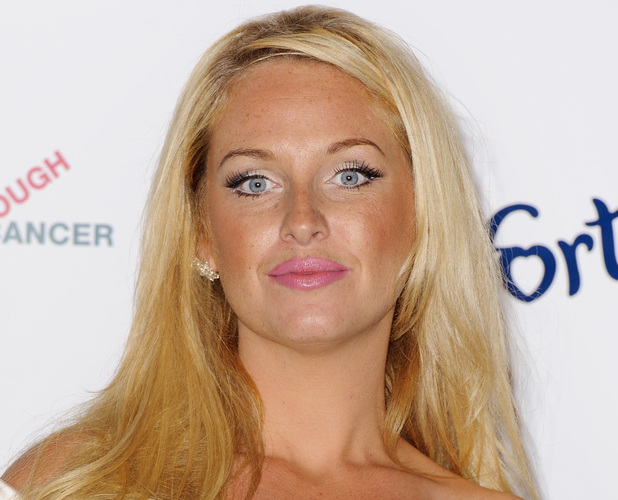 You're looking super svelt these days, how have you slimmed down?
''I was on track to do it before but I broke my ankle, now I've started
Tabata
training. It kills me because I hate training, but it's the best form of weight loss.
"Basically it's high interval training that speeds up your heart rate, its great for your metabolism. At the moment I'm a size 12 and I'd like to be a 10. But I'll always have a big ass!''
What's your diet like?
''I've been eating healthily, I do like a drink but I've been eating loads of greens, salmon and chicken. It's sorted my skin out too! I'm still a chocoholic, but now I get a frozen banana and syrup and mix it up in a mixer and have a frozen yogurt. I eat dark chocolate too now because it's better for you.''
Are you still doing boot camps?
''I've stopped them for now – although they're good for you and your fitness levels go through the roof, I find whenever I come home I'm starving hungry and get back on it! At the moment I haven't been pressurising myself with my weight.
"I don't even call it a diet anymore, I call it a 'body transformation'. If I'm in a restaurant, instead of saying no to the deserts because I'm on a diet I remember I'm on a 'body transformation' and how I'm going to look when I'm done!''
How's it going with boyfriend Luke?
''Still loved up – I can't get rid of him! He's living in Bristol too now and is getting lots of (plumbing) work. I like a grafter, I couldn't have a lazy bloke - I've been out with one of them before! It's nice because he likes me for who I am. He says he doesn't want me to lose any more weight. - he likes a big woman!
"I'll probably end up spending the rest of my life with Luke, he's just so easy going. He puts up with me and there's not many that would. I'm really hard work - I like to do everything and hate missing out!''
Josie is supporting Miss Teen Queen UK – the beauty pageant with a difference. For details go to www.missteenqueenuk.com
Read more: Josie Gibson: I want career advice from DanicaRead more: Josie Gibson: I'd like to feed up Jasmine Lennard!