Made In Chelsea's Millie Mackintosh has confessed to being "obsessed" with French bulldogs - all thanks to her gorgeous new puppy Herby.
The reality star, who is dating rapper Professor Green, only got the grey dog last month, yet she is already buying everything in sight with a picture of the breed on.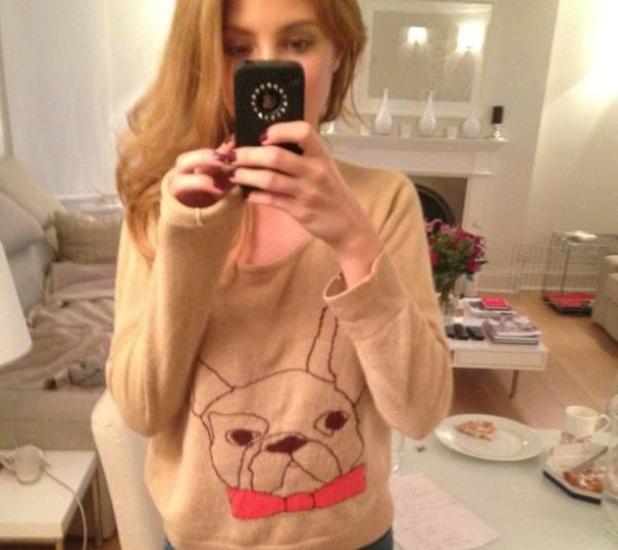 Yesterday, Millie shared a photo of herself wearing a light brown jumper which featured a cute French bulldog on the bottom.
Standing in her living room, Millie proudly showed off her new top, admitting: "Ok, I officially have a French bulldog obsession!
"How cute is this jumper from Comptoir des Cotonniers?"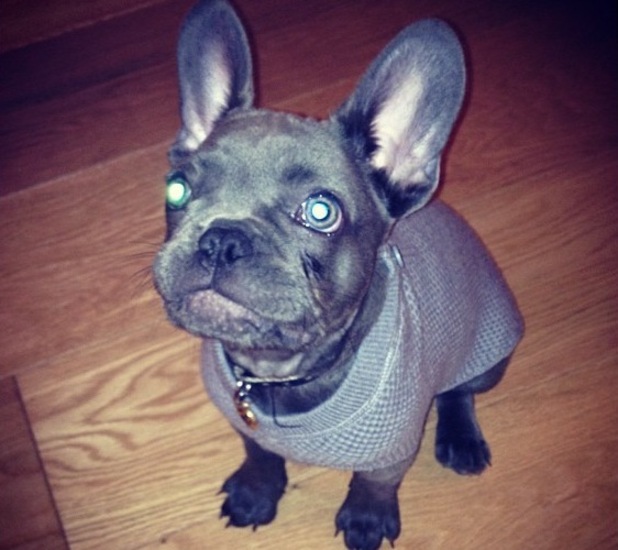 Perhaps she had picked it up in Harrods, as she had earlier taken Herby to the London department store for a spot of retail therapy.
While there, she treated him to a cute new grey jumper from the pet section that will be perfect for autumn.
This morning, Millie also let Herby enjoy a cuddle in bed.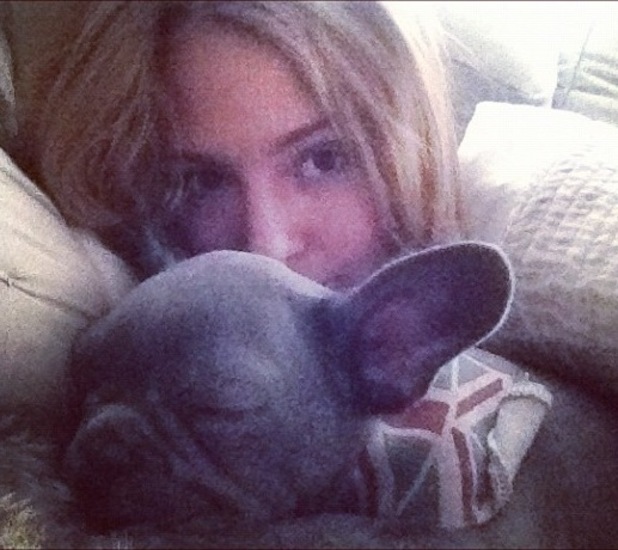 Snuggling him under the covers, she tweeted: "Having a lie in with Herbs!"
We want one!
Are you looking forward to the next series of Made In Chelsea, which starts this autumn? Tell us in our comments box below.
Read more:
Made In Chelsea v TOWIE: Who has the cutest puppy?
Read more:
MIC's Millie Mackintosh rocks floral trousers