Cher Lloyd definitely set out to impress her fans this morning as she appeared at London's Circus club for the launch of her debut fragrance Pink Diamond.
And she looked stunning!
The 19-year-old is known for her quirky tomboy style, but this time she pulled out all the stops and looked very glam in a cream satin dress with matching shoes and accessories, while posing with her new perfume.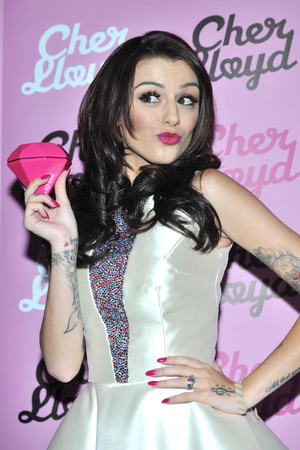 After a nasty ordeal at V Festival last month where she was
heckled during her performance and had a bottle of urine thrown at her
, Cher has bounced back looking better than ever.
And it's no wonder she's all smiles, as Pink Diamond has exceeded expectations, with The Perfume Shop revealing that they have sold 500% more of the product than they'd planned to.
The fragrance comes in a diamond shape bottle and has a sweet, floral and fruity scent, made with white chocolate, golden quince, jasmine petals, kiwi and vanilla pods.
Smells like success!
What do you think of Cher's glam look? Let us know in the comment box below.Read more: Cher Lloyd moves past urine bottle attack with adoring fans in AmericaRead more: Cher Lloyd and fiance Craig Monk escape UK after wee attack at V