Mum-to-be Fearne Cotton is celebrating her birthday in style with a cute cake shaped like a pregnant tummy - complete with a little protruding baby's foot!
Fearne, who turns 31 today, was seen arriving at work this morning with a cake tin under her arm and a smile on her face.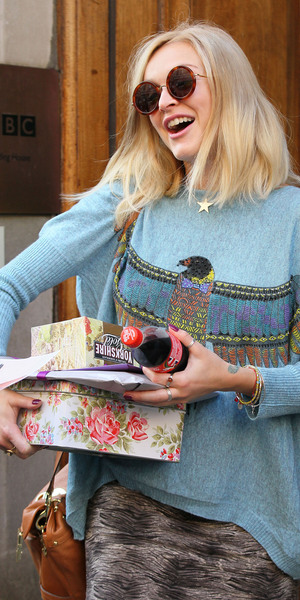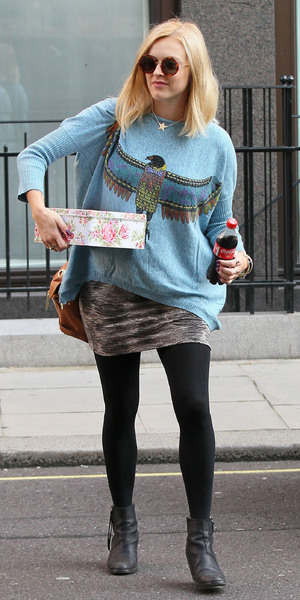 The Radio 1 DJ had already been sent birthday tweets from her many celebrity mates, including Cheryl Cole, Wretch 32 and Ronan Keating, and she was given not one but two homemade cakes.
"Birthday cake for breakfast it is!" she tweeted.
Well, Fearne is eating for two these days!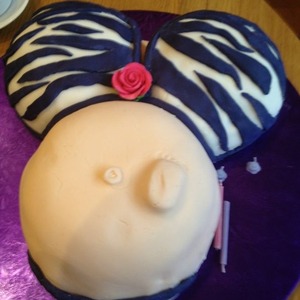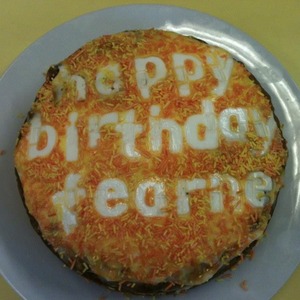 Fearne is pregnant with her first child with boyfriend Jesse Wood, son of Rolling Stone Ronnie, and she is determined not to be a frumpy mum.
Today, she was rocking ankle boots, mini skirt and slouchy jumper combo.
Check out Fearne's maternity looks in our gallery and let us know what you think in the comments below!
Copyright: Rex Features
Read more:
Fearne Cotton won't be wearing 'frumpy' maternity clothes
Read more:
Fearne Cotton leaves work with a beaming smile!