Britney Spears looks gorgeous in a sexy bikini!
We'll always associate
Britney Spears
with those killer rock hard abs we all envied in her 'I'm a Slave 4 U' days – and by the looks of this new picture, she hasn't changed!
Britney posted this picture of herself in a bikini on her Twitter account yesterday with the message: "Having some fun in the sun... don't want summer to be over!" We agree!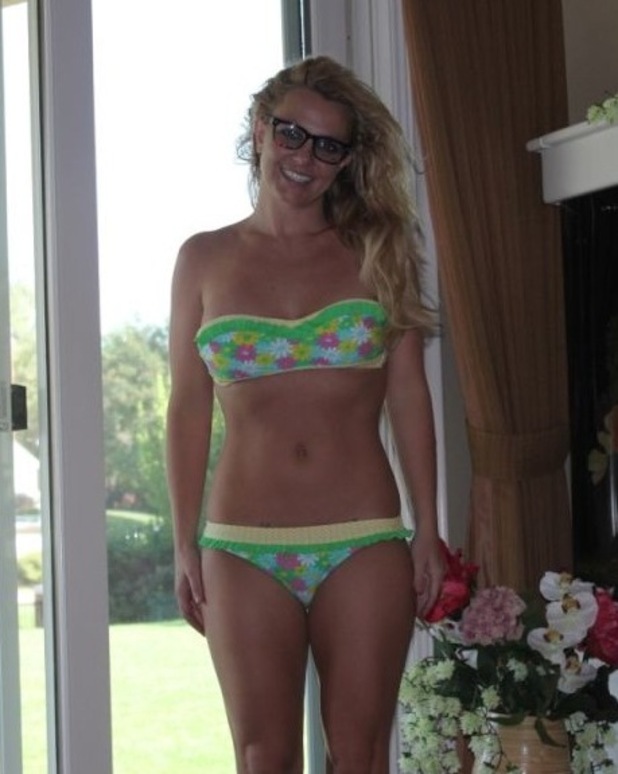 Showing no signs that she's a mum-of-two, the 30-year-old looked gorgeous in her green and yellow bandeau bikini, which showed off her amazing, flat tum!
Britney spent the past few months filming the auditions stage of the US version of X Factor, where she serves as a judge, and is now enjoying a bit of relaxation before the show starts over in the US and here on ITV2.
We're already counting down the days until we can see Britney in action thanks to some tantalizing promo videos that promise she'll be a brilliant judge!
Watch one of the US X Factor trailers below:
Read more:
Britney Spears sends uncle picture of herself in odd birthday message
Britney Spears looks stunning in white bikini: photo
Britney tells X Factor hopeful: Who let you on stage?! - watch video