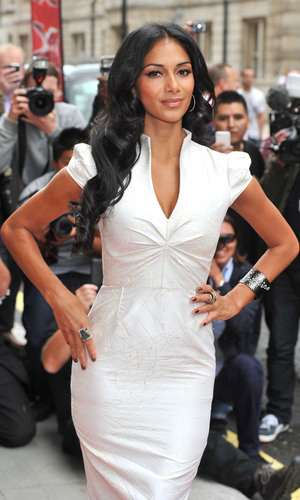 Nicole Scherzinger's witty comments have had us laughing our heads off on The X Factor. This week we caught up with her to find out what she really thinks about fellow judge, Tulisa.
Nicole joined
The X Factor
this year, alongside Tulisa, Louis Walsh and Gary Barlow, after her success on Simon Cowell's US version of the show. And we're so pleased she did!
Are you nervous about The X Factor?
Nicole: I'm not nervous at all I just see it as a really fun experience. I just want to give my all and make sure that I help the contestants as much as possible.
Do you get on with Tulisa and what do you think about her style?
Nicole: Yeah Tulisa and I get on really well. She is such a fun and charismatic person to be around. I love her energy. She looks brilliant and has got a wonderful figure. She really shows it off to its best.
Who do you get on best out of the other judges?
Nicole: I get on with all of the judges really well, we all just click as a group and there is a lot of fun and laughter throughout filming.
How do you cope with dating Lewis and balancing all the travelling that you both do for work?
Nicole: It is difficult sometimes because we are both such busy people that it can be hard to keep up with each other. But we always make sure that we communicate and make time for each other. I like to travel to his Grand Prix's to cheer him on and he comes and supports me whenever he gets the chance.
What beauty looks will you be showcasing on The X Factor?
Nicole: I will be showing off my nails! I love imPRESS by Broadway Nails. They're a great press-on-manicure that look like the real thing and there's no drying time. You can be done in five minutes or less, which is great as I am so busy and just don't have time to go to the salon. I always get loads of compliments when I'm wearing them.
Is Nicole one of your all time favourite judges? Let us know below.
Read more
Nicole Scherzinger - I'll be a scary bitch on The X Factor
X Factor judge Nicole Scherzinger's beauty secrets