Millie Mackintosh is well known for her stylish ensembles so it's hardly surprising she chose to join forces with a fashionable charity over the weekend.
The
Made In Chelsea
star brought her adorable puppy Herby along as she led a group of fashion-conscious women on a charity walk across London in aid of The Prince's Trust.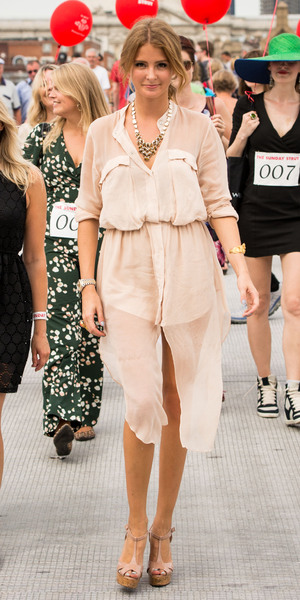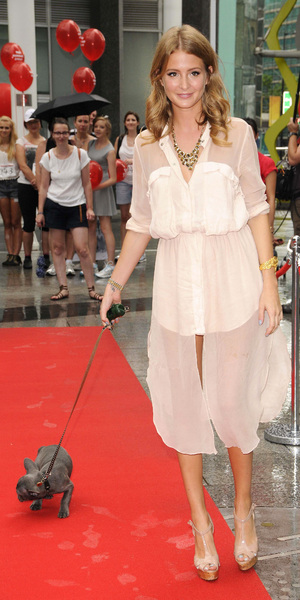 "I'm doing a 6k walk today," she said. "I hardly ever walk anywhere so seeing the sights is great. I also have a new puppy so I feel he's geting a little bit of a tour as well.
"They've made it a fashion walk which I think is quite rare. I don't enjoy getting into my gym clothes, it's much more fun to just wear a nice dress! I think everyone has made a good effort today."
Sunday Strut, the first ever sponsored catwalk on London streets, started at London Victoria and continued to Cheapside in the City of London, taking in famous sights like Big Ben and the Millennium Bridge.
Watch a behind-the-scenes video of Sunday Strut below:
In a twist, participants wore gorgeous and fashionable clothes rather than normal walking or running gear.
"London and fashion are two of my passions, and so I'm thrilled to be supporting The Sunday Strut," added Millie. "Walking in aid of such a fantastic charity has been amazing and I got to take in London's top landmarks alongside some of the UK's top trendsetters.
"Raising a toast on the stunning roof terrace at One New Change was the perfect end to a very stylish day!"
If you want to help The Prince's Trust visit
this website
.
Read more: TOWIE v Made In Chelsea: Who has the cutest puppy?Read more: Millie Mackintosh wears the same dress twice in one weekend