JLS star Marvin Humes has told Reveal he is on "cloud nine" after his wedding to Rochelle Wiseman last month.
The boyband star, 27, showed off his platinum ring at V Festival this weekend and admitted that being married to the Saturdays star is "wonderful".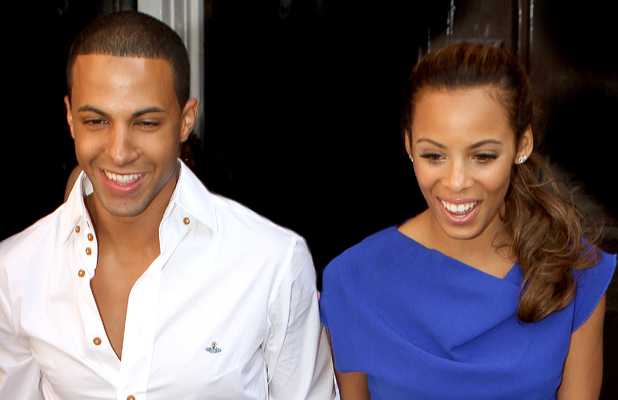 Marvin told us: "Married life amazing - wonderful and perfect."
He then clutched his heart and said: "I'm still on cloud nine to be honest!"
Marvin joined his bandmates Aston Merrygold and Oritse Williams on Saturday at the Hylands Park leg of the event in Chelmsford, Essex.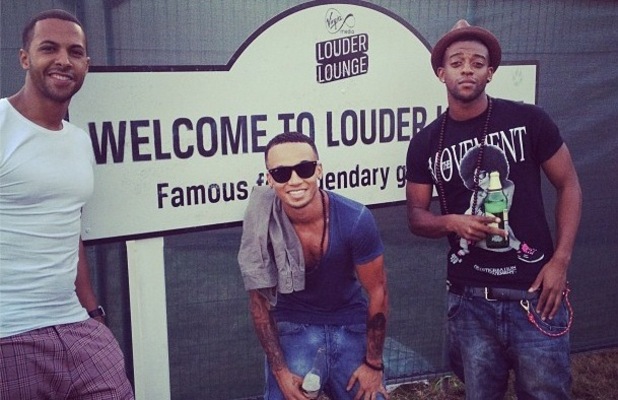 Although the new series of
The X Factor
was due to start that night, Marvin had made sure he wouldn't miss the show that made him famous.
"I set
The X Factor
to record on Sky+," he added. "There's no way I'm going to miss it!"
The newly married star was later spotted hanging out with former Sugababes Mutya Buena, Keisha Buchanan and Siobhan Donaghy in the Virgin Media Louder Lounge, along with Louis from One Direction.
Louis was so pleased to see Marvin that he raced over to him and gave him a massive high-five!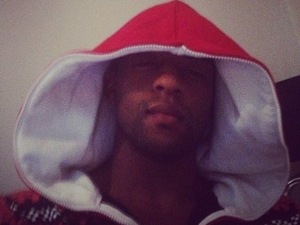 Marvin also tweeted a picture of him and The Gossip's Beth Ditto - who looked very sweaty after coming off stage.
All the excitement was obviously too much though, as the following day Marvin tweeted another picture of himself snuggled up in his onesie. Bless!
Check out our gallery of other celebs at V Festival below.
Who is your favourite member of JLS? Tell us in our comments box!
Read more:
One Direction's Louis Tomlinson on high after Olympics
Read more:
Ed Sheeran and Professor Green duet backstage at V