Rita Ora and Bruno Mars were in a relationship before they hit the big time!
Rita, who is signed to Jay-Z's record label, said that long before "R.I.P." and "Just The Way You Are" she and Bruno were an item and said: "It was love at first sight".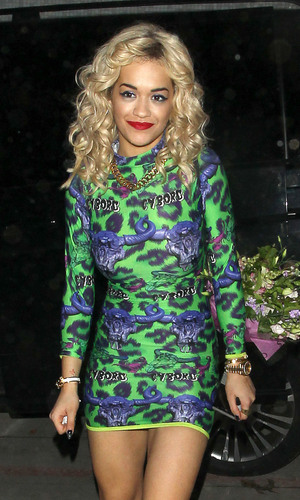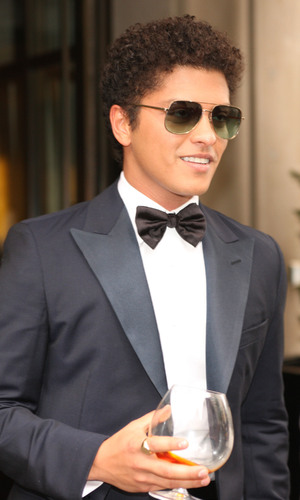 According to
The Sun
, Rita, 21, divulged details of their pre-fame relationship to a German magazine earlier this month.
"We met in 2009. I was 18 and starting out at Roc Nation. Bruno was unknown back then too," said the singer, who is rumoured to currently be dating Rob Kardashian.
"He was a struggling songwriter hired to write songs for me. I thought, 'Wow, that's just the world's greatest guy!'"
Unfortunately, as is so often the case with these budding A-list relationships, demanding work schedules tore the two apart but Rita obviously holds no grudges against the 26-year-old singer-songwriter.
"Our time together was wonderful. But once we got famous, work got in the way. We ended it last year. But we remained close."
"When we were together we were so happy."
Sounds like the best break-up in history, right?
Rita is in London doing promo for her new single 'How We Do', which is currently sitting pretty at number one in the UK charts.
Here's hoping she'll reveal some more details when she appears on
The Jonathan Ross Show
tomorrow night!
Do you think Rita and Bruno made a cute couple? Let us know in the comments below!Read more: Rita Ora debuts new style! Blimey, doesn't she look different?Read more: Rita Ora: I want babies AND a career, just like Beyoncé