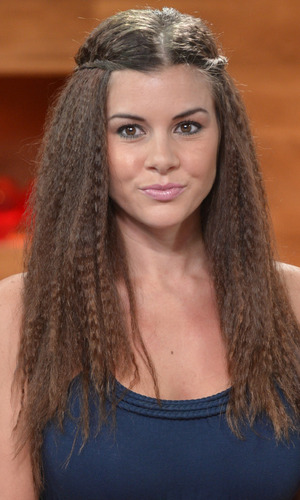 Imogen Thomas is expecting a baby with boyfriend Adam Horsley!
Former
Big Brother
star Imogen has announced that she is pregnant with her first child - and she predicts it's a girl!
She told
The Sun
she was thrilled about the news, adding she never thought she'd be happy again following a difficult year that included an alleged affair with Ryan Giggs becoming headline news.
"I never thought I would find happiness again but finding love then falling pregnant has transformed my life.
"I can't wait to be the best mum I possibly can be. I am so, so excited."
Imogen, 29, and city trader Adam began dating in October after meeting at a London night club but although their relationship was a "whirlwind", Imogen says it doesn't matter: "When you are in love I don't think it matters how fast or slow you take things."
She also told the newspaper the couple weren't planning to marry because she didn't believe she needed a ring to show their commitment to each other.
Imogen took to her Twitter account after the news was announced to thank fans for their support.
"So overwhelmed by all the lovely messages. Thank u so much every1. Very kind of u. I can't wait to be a mum," she tweeted.
The former Miss Wales is due in January.
Read more: Mark Owen chooses unusual baby name for daughterRead more: Jersey Shore's Snooki will wear high heels to give birth!