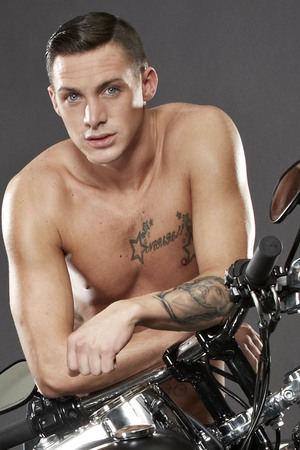 Kirk Norcross and Jodie Marsh were never your average Essex couple.
Apart from the nine-year age gap, heavily-tattooed body builder Jodie, 33, was the exact opposite to 24-year-old Kirk's usual type.
But they seemed to work and when
Reveal
last caught up with them, they could hardly keep their hands off each other - despite Jodie putting Kirk on a sex ban.
Fast forward three weeks and it's a very different story.
Jodie's accused Kirk of only wanting her for sex, claiming he ended their nine-year friendship because she wouldn't sleep with him.
She's accused him of being aggresive and 'thinking with his d**k' and says she wants nothing to do with him.
In an exclusive interview with
Reveal
, Kirk hits back at Jodie's 'lies', and tells us why she was the one who used him…
Kirk, how do you feel after Jodie's accusations?
I'm really, really hurt. I can't believe she'd say something like that. She's made me out to be some sort of pervert, and I'm not. If my mum sees that she'll be really upset. Jodie was the one who ended the friendship – not me.
Could Jodie have been your girlfriend?
I have to say no – and that's because of her obsession with fame. I was really looking for a girlfriend, but Jodie just wasn't that person. She's not looking at settling down right now, despite what she says. Whereas I just want to fall in love. She wants a lap dog. She's actually quite selfish. If you're not at her beck and call, she's not interested.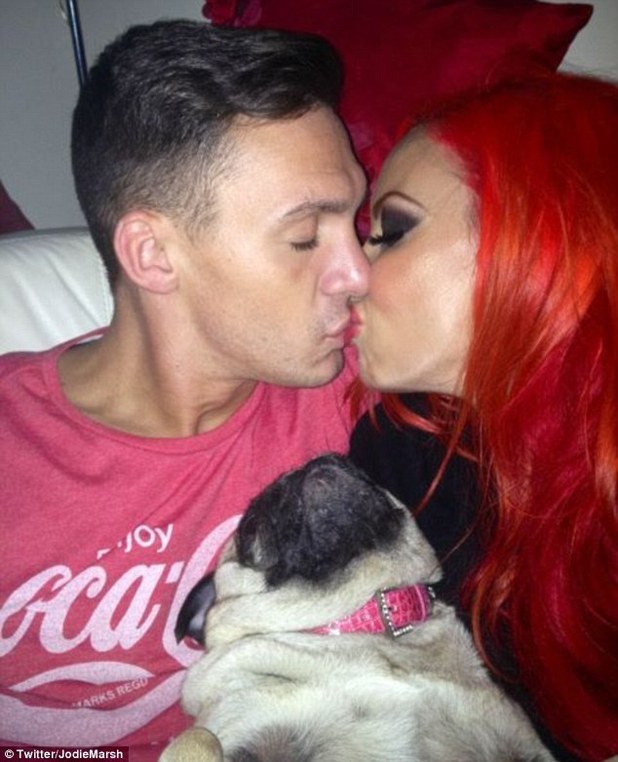 Have you been in touch since she's been on holiday?
No. And, get this, she didn't even tell me she was going on holiday. The first I heard about it was when I saw on Twitter that she'd gone away. She took me for a mug. She used me for publicity and once I realised that she was only using me – and that I wasn't even getting any sex out of it – I thought it was best we were only friends.
What do you look for in a girl?
Everything that Jodie's not! I want to be with someone who I can act myself around and I don't need to constantly impress. Someone who likes my company – and someone who likes f*cking like rabbits!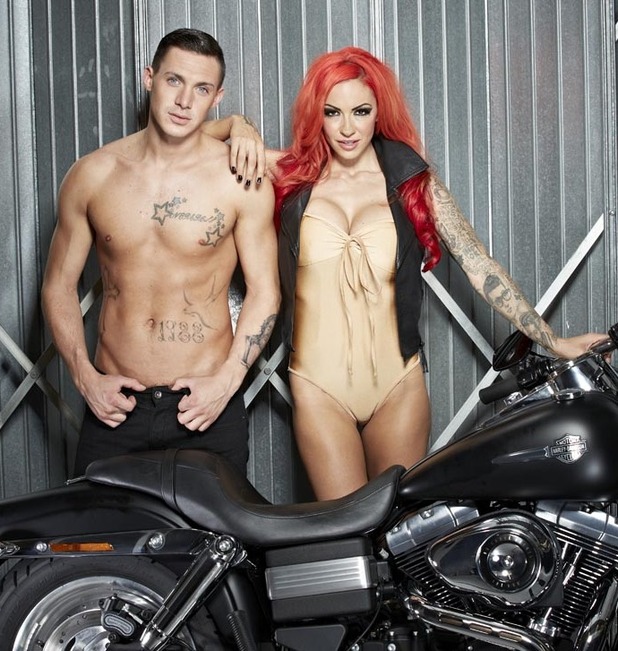 Who would be your ideal woman?
My ex-girlfriend Gemma Massey was perfect. She's the one that got away. No, she's the one I pushed away. I treated her so badly and I really regret it. But I just can't cope with the fact that she was a porn star. I can't have kids with someone knowing that they can see pictures of their mum in all sorts of compromising positions on the internet. Maybe that's why things got so messy with Jodie – karma. I treated Gemma so badly, so Jodie treated me badly.
You did a naked photoshoot to promote Jodie's range of body building products – did you two just have a business arrangement?
If we did, she's the only one who did well out of it. I posed for those pictures for free. And I really, really regret doing them. As soon as I saw them, I felt they were really distasteful - unlike the photoshoot we did for
Reveal
. I was upset with Jodie for the way she edited them – she promised me they would be in good taste, but they weren't. I've been offered lots of money to pose naked, but I turned them down. In the end I posed for Jodie for free – I wish I hadn't.

Read more in Reveal magazine, out now
Read more below:
Jodie Marsh: I could never be a typical Essex girl
Jodie Marsh & Kirk Norcross: We've been damaged by our exes
Kirk Norcross: TOWIE stars behave like divas
Watch our behind-the-scenes video of Jodie and Kirk before their split: