TV presenter Jeff Brazier gave This Morning viewers more than they bargained for today when he stripped off for the daytime show.
Those tuned into the ITV show saw the original Essex boy strip off while presenting alongside Ruth Langsford in the 'Hub'.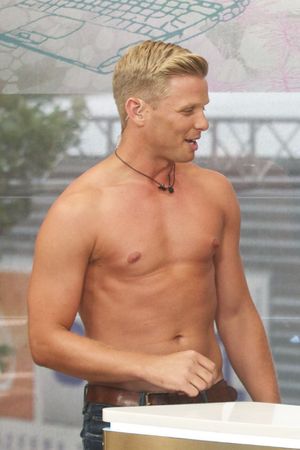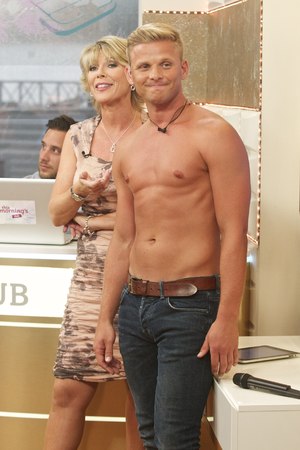 The wife of Eamonn Holmes, who is also presenting the show this week, looked far from put out as uber-tanned Brazier stripped off his top to give them a glimpse of his well-honed pecs.
But despite his cheeky grin, and well defined muscles, wide-boy Jeff soon looked a little embarrassed by his flashing ways and quickly retreated to find some layers!
The 33 year old dad-of-two tweeted this afternoon; ''Been a long time since my mum last pulled my pants down but my revelations on @itvthismorning are probably enough to warrant a slapped bum.''
The single dad, who is currently dating model Nicola Tappenden recently sung his new girlfriends praises. He admitted 'we're head over heels' in love, with mum-of-one Nicola adding 'it's 'not too soon to talk about marriage.''
With a body like that we don't blame you Ms T!
What do you make of Jeff's buff bod!? Let us know.