Jessica Biel has been spotted wearing a 'Justin' necklace in LA, showing that her relationship with fiancé Justin Timberlake's is still going strong.
If we were engaged to
Justin Timberlake
like Jessica Biel is, we'd wear his name around our necks too - and maybe even across our foreheads!
Jessica, 30, was photographed going about her business alone in LA this week but wore a reminder of her actor fiancé, keeping him close at all times.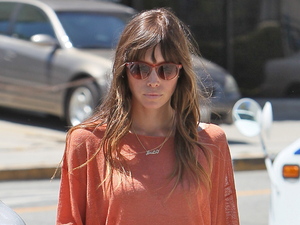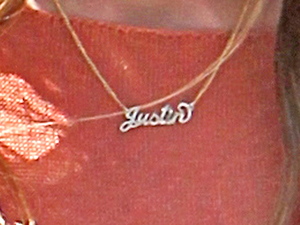 The
Total Recall
actress has just come back from visiting 31-year-old Justin in Costa Rica, where the two were seen frolicking on the beach.
Justin is currently still on the beautiful island filming his new movie
Runner, Runner
with Ben Affleck.
Jessica and Justin became engaged last Christmas after five years of dating but it wasn't all smooth sailing for the pair. They split in March 2011 but were reunited in the autumn and now seem to be stronger than ever.
No date has been set for their wedding yet but we don't think it will be long!
Is Jessica's necklace cute or tacky? Would you wear your fiancé's name around your neck? Let us know below!
> Get Rihanna's glam bikini look
> Look at The Saturdays' bold shoes!