It looks like Britney Spears' days of being a sweet-tempered pop princess are well and truly behind her, as Simon Cowell has revealed that his fellow X Factor judge is, in fact, quite mean.
To promote the new series of the singing competition, the judging panel took part in a question and answer session via video link from Miami. And it seems like the claws have come out, with Simon pitting Demi Lovato and Britney against each other.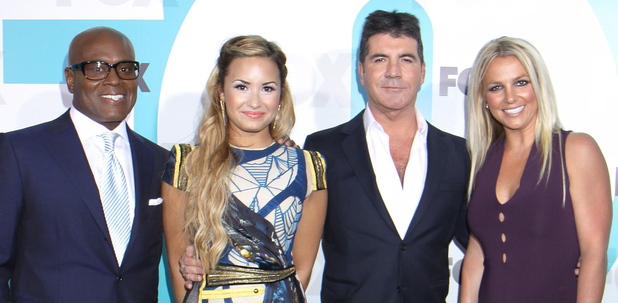 > Read more Gossip Goddess news from Reveal here
When asked what fans could expect from this year's new female judges, the 52-year-old mogul joked: "Demi is a brat. But there's something likeable about her... Britney's quite mean, as you'll discover."
However, he might have a point. Since starting her new role on the show, the star has been showing a much tougher side to her than we are used to seeing.
Recently released footage of the audition stages actually prove that the 30-year-old isn't that easily impressed, as she is shown laying in to quite a few of the contestants.
Kevin Reilly, from US TV network Fox, which airs
X Factor
, has even backed up Simon's claims by saying that Britney isn't holding back with the criticisms.
"She is not afraid to lay it on the line," he said. "She's tough. She knows what she's doing. She's been around, she's seen it all and she definitely lays it on the line."
We don't know about you, but we can't wait to see this feisty side to Ms Spears. It's about time someone gave Simon a run for his money!
Does Britney's apparent mean streak make you want to tune in?
Watch a teaser of "mean" Britney in action below: