Ant McPartlin certainly knows how to treat his pal Declan Donnelly - he gave him this massive buddha 'trophy' for achieving the highest score at a luxury golf competition.
Dec's sidekick Ant handed over the giant stone statue, along with Robbie Williams' pal Jonny Wilkes, after he beat them both at the Open Championships in Stoke Park.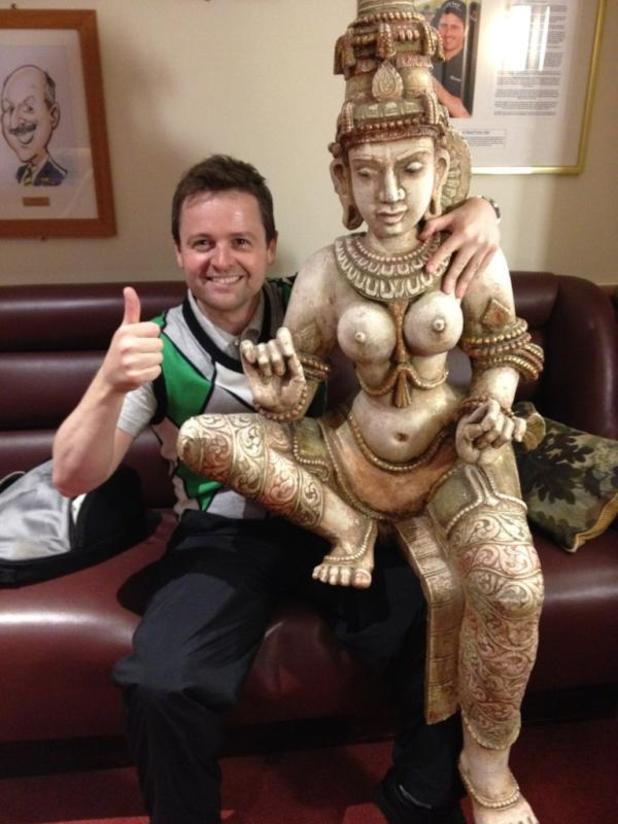 Moments before Ant uploaded this funny picture, Dec had tweeted: "Final scores of our #openchampionship are: Donnelly 32pts McPartlin 29pts Wilkes 26pts. Lads have got me a trophy, off to collect it!"
Ant then added: "Well done to Dec for winning today at @StokePark. Me and @Jonny_Wilkes got him a lovely trophy. He's well happy!"
Dec certainly does look happy, especially as the buddha is the same size as him. Ant had better watch out, we can't have Dec making a new best friend!
- Who is your favourite - Ant or Dec? Tell us in our comments box below.