When it comes to random romances,
The Only Way Is Essex
's Kirk Norcross and glamour-model-turned-bodybuilder
Jodie Marsh
are definitely up there.
But, when
Reveal
catch up with the Essex pair, it turns out they have more than their bulging biceps in common.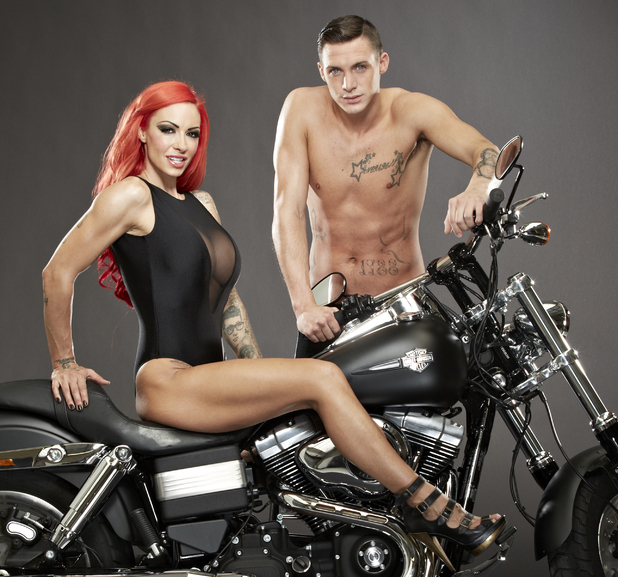 "We're both a bit damaged," Kirk, 24, tells us. "I'm usually a really romantic guy, but I haven't done it so much with Jodie.
"I've had it thrown in my face by other girls one too many times, so I'm wary now."
Jodie, 33, adds: "I think, in a way, we've both been ruined by other people. I know he's not pushing the boat out massively with me, but I'm not with him either."
That said, the pair are clearly enjoying themselves.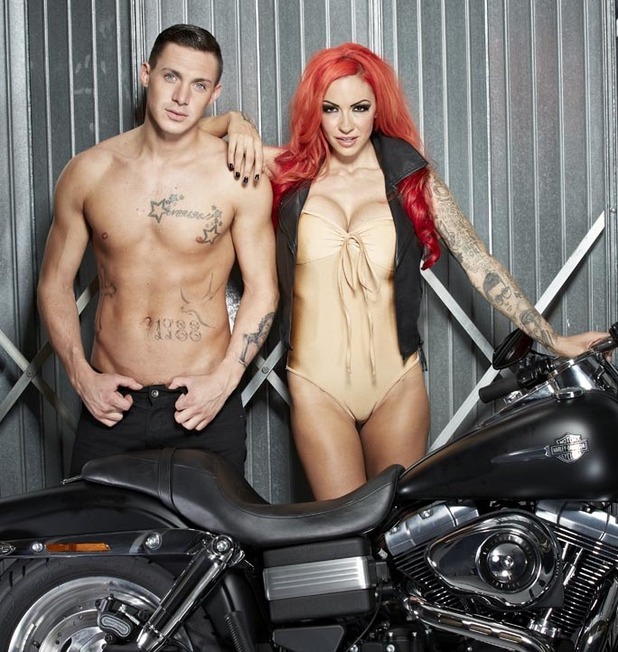 Snogging and snuggling throughout the interview, they seem smitten.
"We love spooning," says Jodie – who still hasn't slept with Kirk. "We'll cuddle and kiss, and we love staying in and watching films together. We haven't had sex though."
Along with sex, there's something else the couple are yet to do together: Work out.
Bodybuilder Jodie is desperate to get Kirk down to the gym.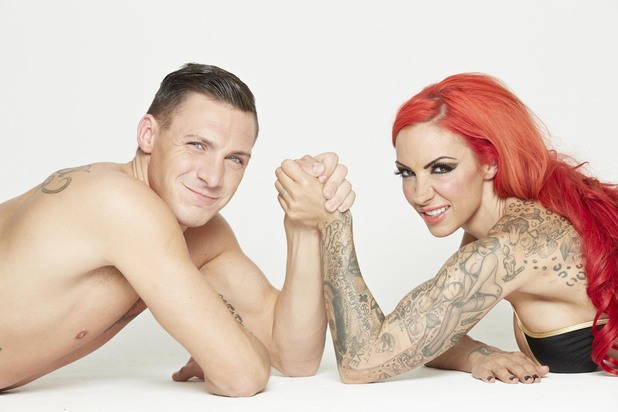 "He keeps chickening out," she laughs.
Kirk insists this isn't the case, saying: "It's only because you don't give me enough notice!"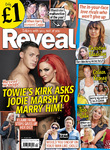 As for any plans to do a TV show together, Jodie, who once took part in a reality TV show to find a husband, says: "No way – I wouldn't want to do a show with cameras just following me around in my day-to-day life.
"I wouldn't mind if we were doing a challenge, but nothing like
TOWIE
or like some of those reality TV shows that people do when their careers are going downhill!"
Find out the real reason Jodie isn't having sex with Kirk in our exclusive interview with Kirk and Jodie in this week's Reveal magazine, available now
Watch our exclusive behind-the-scenes video with Kirk and Jodie below:
Are Jodie and Kirk a random romance or a match made in heaven? Tell us what you think in our comments box below.