Alice Through The Looking Glass sees Johnny Depp returning to the wonderfully wacky world created by Tim Burton in 2010 blockbuster Alice in Wonderland.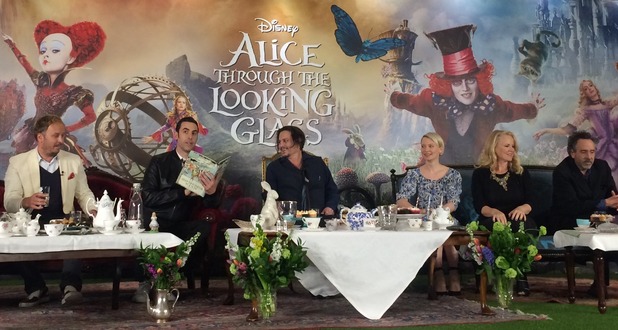 Maintaining his role of Mad Hatter, Depp takes centre-stage as the tragic backstory of his character's family is finally unveiled, thanks to Alice and her time travelling ways.
Ahead of the film's release, we caught up with the leading man for a very fitting afternoon tea and, unsurprisingly, it was an interesting meeting. From sharing funny on-set stories, to attempting (somewhat unsuccessfully) to balance a plate of cakes on his head, Johnny was a little bonkers but, as Mad Hatter so often says, all the best people are…
This is your second time playing Mad Hatter. How was it returning to Underland?
Doing this film was a real treat because even though I'm not a big movie watcher of myself, you always think there's something more you could do. Or something different. So coming back, I had the opportunity to do that and give a more interesting performance. It was lovely to explore this story of Alice and Hatter. This time round, we see Hatter at his lowest point.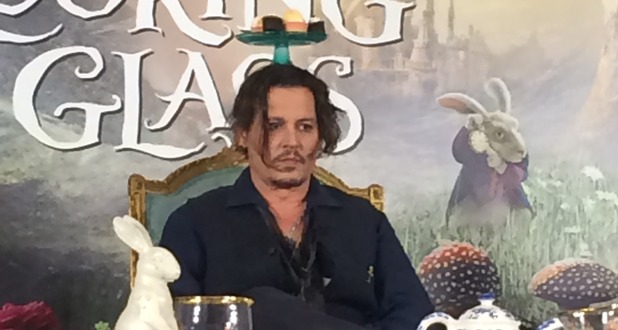 Driven mad by thoughts of past events, Hatter is gravely ill when we first see him. How was it filming such a different side to the character?
Hatter has gone noticeably further down the road of insanity. If you are crazy – or have some sort of mental dilemma – but you're not aware of it, it's great. If you're aware that you're crazy, it'll eat you alive. So this time, there are so many things Hatter has to question. It's taking the Mad Hatter and making him even more mad, more confused, more lost, more paranoid. That was a good jump between the films.
How did Hatter come to be mad in the first place?
Back in the 19th Century, the glue hat-makers used to form the hats was rife with mercury, so a lot of the hatters started going sideways due to the mercury fumes. There's truth in that... also, they weren't able to get Apple TV *laughs*.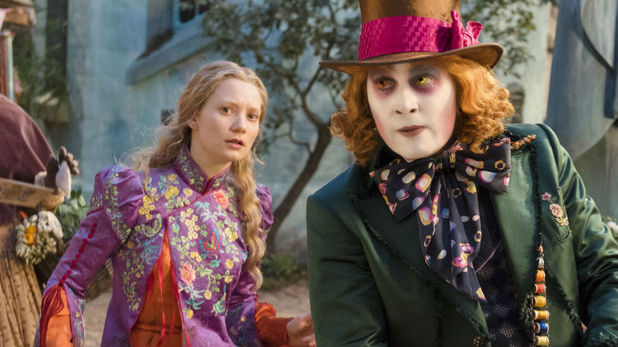 Sacha Baron Cohen joins the cast, playing Time itself. Did you two share many laughs on-set?
There's a scene when Hatter and Time meet for the first time and Hatter, with good reason, makes a mockery of Time. In one take, Sacha and I just improvised for 30 minutes. Out of the corner of my eye, I could see crew members walking off to lunch and leaving us to it - I didn't blame them!
If you were given the opportunity to travel back in time, what advice would you give your younger self?
I'd say search for simplicity in life. Stay away from anything that makes a bunch of people stare at you when you're in a restaurant, or follow you back to your hotel. Try to avoid people who write incredibly - sometimes entertaining – fictitious things about you. And if anyone gives you any sh*t, beat the fu*k out of them! *laughs*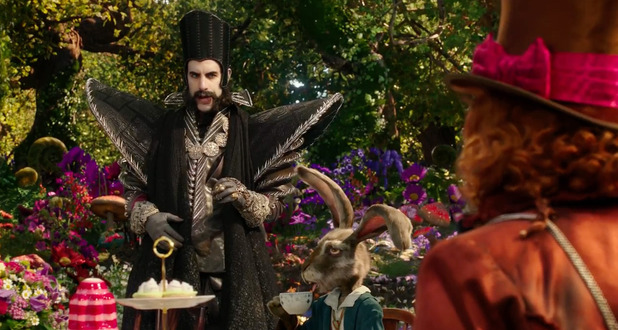 How do you balance having a music career, with your band Hollywood Vampires, alongside your film career?
Music has been my first love since I was 12, but once people started to recognise me for my acting, I knew that part of my life was over. Then Tim Burton and I had Alice Cooper on the film
Dark Shadows
and he asked me to join him on stage, which was a real honour. We worked on a few songs, then he asked if I wanted to write for him. I thought I was writing songs for Alice, but it turned into this Hollywood Vampires thing.
In a weird way, the dream that I'd left behind became a reality without me having to be the front man. I'm not made for that 'lead singer syndrome'. I just get to stand in the dark and play the guitar – it's a gas. Movies have become my day job.
Alice Through The Looking Glass is in cinemas Friday, May 27