X Factor's Lloyd Daniels on life after the show and this year's series.
Each year the
X Factor
propels members of the public into stardom almost overnight. There can only ever be one winner, so what happens to all those talented singers when their series ends?
Lloyd Daniels
was just 16 when he became a finalist in the 2009 series of the
X Factor
and he hasn't stopped performing since. Having just finished a years tour in Joseph and the Amazing Technicolor Dreamcoat, Lloyd is now preparing for another West End show, You Won't Succeed On Broadway If You Don't Have Any Jews.
Lloyd told us about life after
X Factor
and what he thinks of this years revamped judging panel.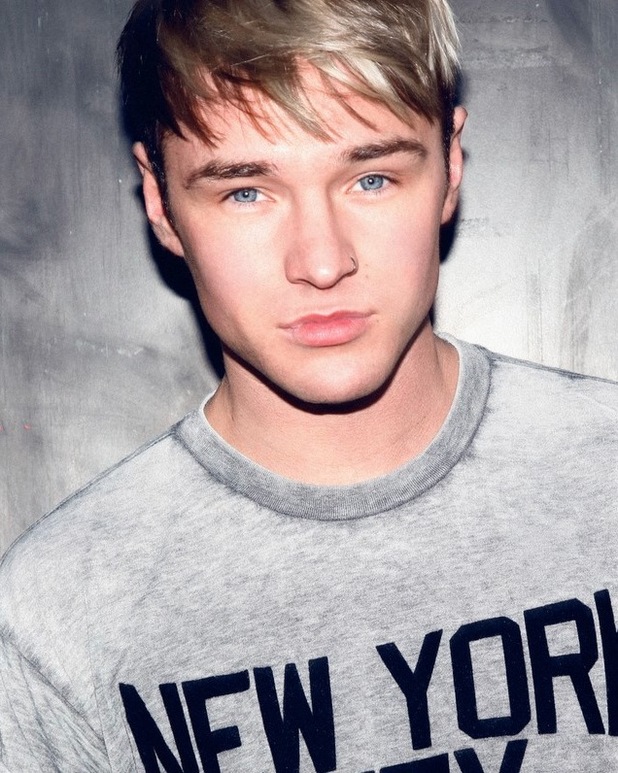 Why do you think so many X Factor stars go into theatre?
"I'm not sure! I was performing my gigs and festivals for about four years after
X Factor
and personally I got a little bit bored. Not in a bad way, but I just wanted more of a challenge. I wanted to see if I was capable of doing it, and to find out if I'm as professional as I like to think I am.
"I just love going out to live audiences, I love the fact that anything can happen. It's so in the moment and you just don't know what sort of audience reaction you're going to get.
"I love the fact that every audience is different and every show is different, and you can never replicate the same thing twice."
Isn't being on stage in theatre similar to X Factor though, because you're going onto a stage in front of a live audience like the finals?
"It's weird because it's actually completely different. With songs on
X Factor
they're generally in the charts and everyone knows them, it's a catchy tune and people sing along.
"Whereas with theatre it's more of an act, you can't go out on stage and just sing, you also have to play a character.
"I did Joseph for a year and have just come off tour, I wasn't Lloyd once on stage, it was crazy. I didn't feel like myself at all, I completely grasped the character, It was so different to how I'd usually perform. "
Whereas with X Factor you're relying on the fact people know you?
"Yeah absolutely. And I really didn't want that when I got my first theatre job, I wanted people to come and think I'm doing a really good job as the character. Not he's being great as Lloyd!"
How does it feel that Olly Murs is now hosting the X Factor when you were auditioning alongside him?
"I think it's crazy, its mad! The guy is just a threat in every sense when it comes to music and presenting. He's doing such a good job, he's such a personality. He's a lovely guy as well so I'm glad he's doing really well for himself.
"I am going to miss Dermot though, he was everything on that show! He made it so much better in terms of giving it that extra bit of life. When the judges weren't agreeing with each other he'd ask why they thought what they did, rather than just leaving it. He's so lovely too. So I hope I'm going to see him in something else!"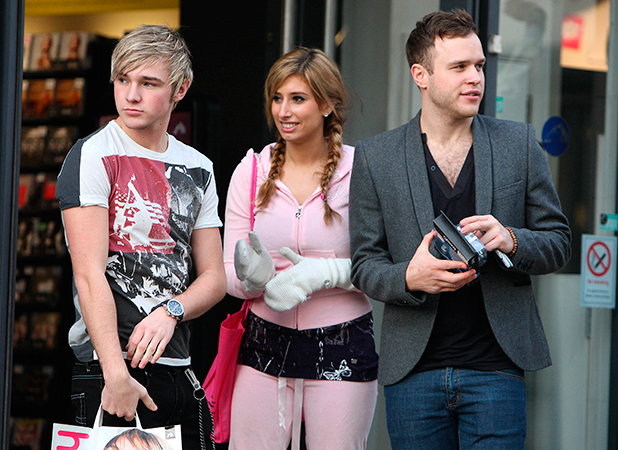 Are you going to be watching the X Factor this year?
"Yes, definitely! I watch it every year. A lot of the time I do blogs or write about the show for magazines so I like to keep in touch with what's actually happening.
"I also like to see what they allow, because it's very different now to when I was on it. They allow a bit more controversy when it comes to the type of artists they have on stage."
How do you think the show has changed in that way?
"When they had Cher Lloyd for instance, I feel like that was the start of a new era for
X Factor
, they really did go all out with her.
"I don't think on my year someone like James Arthur would have had a chance, purely based on the fact that he came on stage with a guitar, they didn't like that around the time I was on it.
"Recently they've allowed a bigger range of artists and allowed acts to become more of an individual artist, rather than what they like to mold you into.
So would you rather have gone on in a later series?
"Yeah, although I'm glad I did it when I did. The series I was on was amazingly watched by most of the UK, it was a really big year for
X Factor
, and I'm glad I went on it at that point because I literally haven't stopped working since, it's been an absolute blessing.
"But I think in terms of the kind of artist I would've liked to become, I think I would've got a bit further with that in the later years, because from a music side of things it's really different now."
So what advice would you give anyone auditioning?
"I'd say go into it completely open minded to anything that can possibly happen. You can't think of it as some people being better than others, that's now how it works, they're looking for a specific person.
"I think that somebody who's going in with a great voice who really wants to sing should go and do a few gigs first, and see how they feel about it. Just see how they feel about the industry, and what reactions to them are like.
"Don't go into it with any expectations, just have fun because it's all about the experience. It's not about winning, it's not about finding yourself, it's more about gaining experience of the music industry."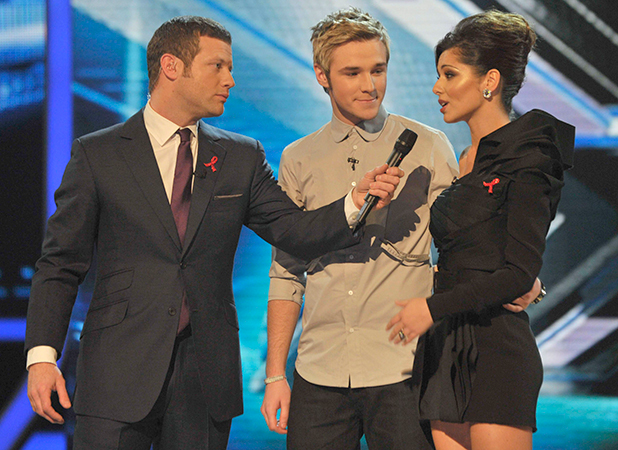 Do you still keep in touch with your mentor Cheryl?
"I'm not, although I do see her quite often just around London, or when I go down to the
X Factor
shows I see her backstage. She doesn't shut up! The girl can talk for hours. But it's always great to have a catch up with her considering I'm not in touch with her, she's a lovely woman."
How do you think she'll get on with Rita Ora and Nick Grimshaw?
"I think the panel is going to be great, because obviously there's going to be three younger ones in a sense, no offence to Simon! I think that they're going to have a better vibe on what the industry is about currently.
"Nick is on Radio 1, Rita has worked herself up in the form of an American artist as opposed to just a British artist, so I think she's going to have good advice to give because she's really nailed it.
"I think between the three of them there might be some ganging up on Simon, in terms of what the industry is about instead today of what the industry used to be about. I think it will be quite interesting to hear what his views are as opposed to the other three judges.
"I'm really excited to see Nick on it because he's just a brilliant personality. I never get bored of listening to him on the radio. He says whatever is on the tip of his tongue, so it should be very interesting. I think whoever he mentors will probably win it!"
Why do you think that?
"Because I genuinely think he's going to be one of these people who's really hands on with their acts and wants to pick them great songs. I think the audiences really connect with that. Cheryl was really good with that as well.
"I really liked Rita on
The Voice
too, so the whole thing is going to be really interesting to watch."
Have you still got ambitions to become a recording artist or would you like to stick with theatre?
"I'd like to continue with theatre at the moment, although I am going into the studio to record some tracks for my agent and casting directors in the theatre, so I can always send those off to record labels as demos to see if they're interested in the type of vocal I have.
"But right now I'm enjoying doing my gigs in theatre, so I'll just wait and see really."
Would you ever take part in another talent competition?
"I wouldn't do it yet, but if I was still very passionate about music in five years time and couldn't get any work I think I would go and try something a bit different.
"I've definitely changed as an artist since
X Factor
, I was only 16 and it's been six years since the show. I'm 22 now and my voice has changed, I've seen a bit of the industry and learnt how to sing a lot better."
Lloyd Daniel stars in You Won't Succeed On Broadway If You Don't Have Any Jews, which comes to St. James Theatre on 25th August till 5th September 2015.
For exclusive competitions and amazing prizes visit Reveal's Facebook page NOW!