John and Edward Grimes aka Jedward have become film stars in Sharknado 3: Oh Hell No
In an exclusive chat with
Reveal
the
X Factor
favourites talked about their upcoming role in Sharknado 3, and as expected they had quite a lot to say!
So first things first, what have you been up to lately?
John: At the moment we're working on our fourth album. For the last few years we've been writing so many songs, learning our craft and recording music videos. Basically we've gone all round the world. We've gone to Canada on tour, we've gone to Australia, Germany and probably all the European countries.
We've also been hanging out with Tara Reid in LA, partying on yachts in St Tropez and going to exclusive parties that no one even knows happened. And meeting loads of cool people we can't even talk about! We do loads of cool stuff.
Edward: We gave the UK a break and now we're back with a bang rocking it with our shark friends in
Sharknado 3
.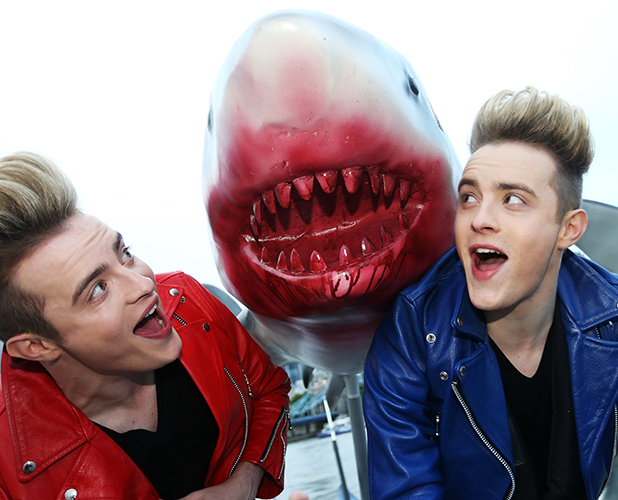 What can people expect from Sharknado 3: Oh Hell No?
John: People can expect the biggest budget movie of the year! There's so much CGI in this film, it's going to outdo
Avatar
and
Gravity
. They've got David Hasslefhoff, Ian Ziering and Tara Reid. They've even got Bo Derek who hasn't been in a movie for years so this is HUGE.
Edward: Usually no movie tops the first, but in this franchise the films just get better and better, the budget just keeps getting higher and higher, so who knows, maybe by the 10th one it will be in the cinemas breaking records.
John: We also filmed in Washington, so we'd like to thank Barack Obama. It was cool seeing Barak Obama just chilling in the White House whilst they were filming outside, he made a cameo... well, his house makes a cameo and that's just as good.
What's your role in the film?
John: Our role in the film is just to have Jedward in the film, because that's always a great thing. We've never done a film before so it's pretty cool, because when you're watching a movie you don't really expect Jedward to pop up on your screen.
Edward: Our role on the film was also to protect Tara on set from all her boyfriends and ex boyfriends, just making sure she was safe on set.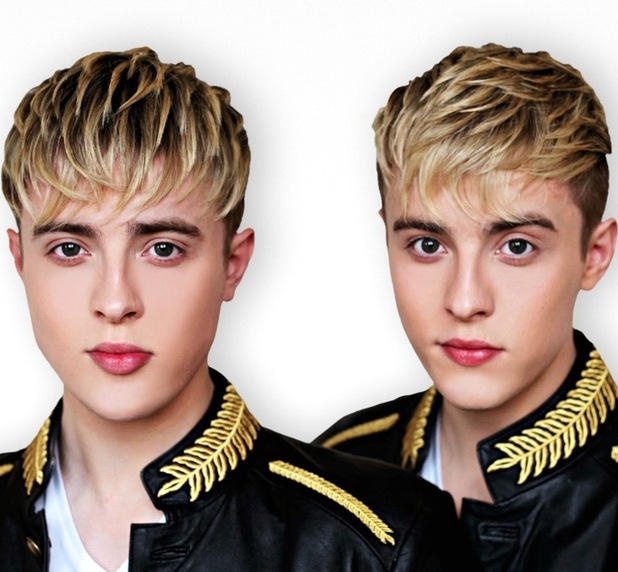 You unleash your inner rappers in the soundtrack, 'Oh Hell No', are you big rap fans?
John: Yeah, our first song was Vanilla Ice, so it's cool that we've come back with our own original lyrics.
Edward: Because we were in America when the movie was being made, we were listening to the radio a lot. So the song is very current, it's a lot like what's on the radio over there. We just felt like it needed that extra attitude, so we chose to rap in it. If you're saying to somebody that they did you wrong, you don't want to sing softly at them.
The soundtrack 'Oh Hell No' was inspired by the whole attitude of the film, this song will you get you going in the gym and also uplift you, you hear this song and you want to just go for it.
Your trademark quiffs are missing in the video, would you ever get rid of them entirely?
Edward: It's always good to change it up, to have flat hair, spiky hair. We didn't go for spiky hair in the video because we were beating each other up, so you want something to grab onto.
John: We've still got so many different looks to reveal to the world.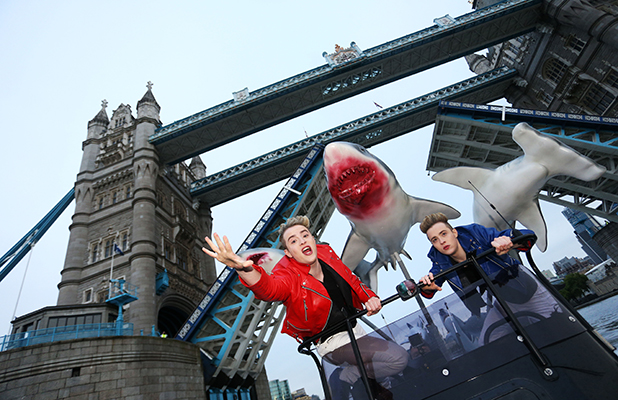 What makes you go 'Oh Hell No'?
Edward: When someone writes a crazy article about us and we think 'Oh hell no, that isn't true.'
John: Or if you have dirt on your white jeans - hell no! Or if you hit one of your big toes on the corner of something sharp, that's a real 'oh hell no' moment.
Edward: Or getting food in your teeth, that's one. Or if you're in the car on the motorway and the next toilet stop is an hour away, you just think 'oh hell no!'
Or when you're behind the scenes and something happens, and the other celebrities make out it went down differently and you think 'oh hell no, it totally didn't go down that way.'
John: Or when you're taking selfies with your friends and they pick the one you look the worst in but they look good in.
What makes someone part of the Jedhead fandom, have you got to have a special quality?
John: You have to be outgoing and not follow the normal trends. Jedhead's are people who want to stand out from the crowd and make a difference and a change. You've got to be a fighter in case a hater comes up and says something bad about Jedward, you have to take them down!
Edward: Our fans tend to be really intelligent people with high powered jobs. Like acountants. They like to escape into our world.
How would you sum up life on Planet Jedward?
Edward: It's organic, it's real, uplifting, spectacular. It's a lifestyle choice, you're going on tour, living the life. Being unpredictable, spontaneous, we always change it up. We always surprise people. We also use a lot of gel.
After appearing on Celebrity Big Brother, are there any more reality shows you'd like to go on?
John: We'd go on
Celebrity Big Brother
again and just put posters of Tara Reid everywhere.
What are your plans for the future?
Edward: Get our fourth album out, go on tour, make more movies, get older, maybe get some wrinkles.
John: I'm going to get a six pack
Edward: We'd like to work with David Hasslehoff, Jonathon Ross (when he becomes an actor) and Jared Leto. We want to be as cool as him when we're his age.
Sharknado 3: Oh Hell No! premieres on Thursday 23 July at 10pm on SyfyFor exclusive competitions and amazing prizes visit Reveal's Facebook page NOW!