Life On Marbs is kicking off on ITVBe this week following the glamorous lives of some of Marbella's most fabulous residents.
After jetting into London from Marbs, we caught up with some of the stars of the show - Natalie Richardson, Cassie Rowan, Danni Levy, Jordan Sargeant, Felicity Faye Kidd and
Bally Singh
- about what to expect from the brand new reality series and what living in Marbella is
really
like...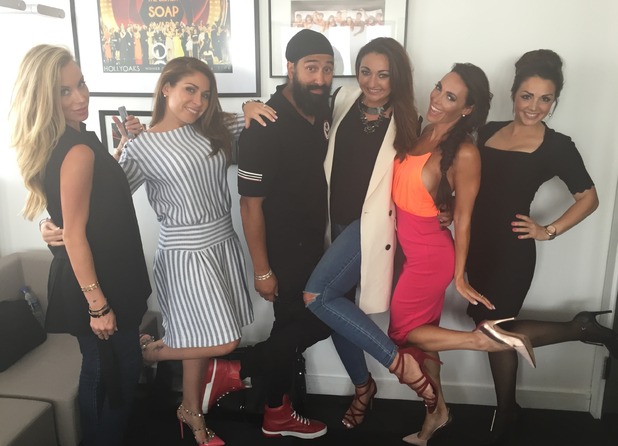 There'll be lots of glamour and even more drama...
"You'll see lots of glamour, champagne, nice fancy cars and nice living, but you'll also see drama, jealousy, b*tching and catfights," says Natalie. "I'm involved in some of those catfights with Felicity. It's still ongoing, unfortunately."
Life On Marbs is nothing like TOWIE specials of The Only Ways Is Marbs.
"We're residents, we're not just going on holiday to a destination for two weeks," says Cassie. "You're going to see people from all different walks of life. You're seeing what we do every single day of our life, not just a two-week holiday special. This is our lives, day in, day out."
Life On Marbs will give a true reflection of Marbella.
"I want to show Marbella in the right light," says Bally. "On TV it's being shown in a not so nice and positive way and because of the TV shows that have come out in the past, people think it's full of Essex, and it's not. It's full of German, Russian, Swedish, Scandinavian...it's the melting pot of Europe and the Middle East. There's nice sides to Marbella and tourist sides to Marbella but we felt like it was getting a reputation like Magaluf and Ayia Napa. It's weird how people perceive it but Marbella is amazing. It's one of the most breathtaking places in the world, and I've travelled a lot."
Money generally isn't the topic of conversation in Marbs.
"I live a really nice lifestyle and I love my lifestyle," says Cassie. "But people in Marbella don't talk about their money that much. In Marbella, it's irrelevant."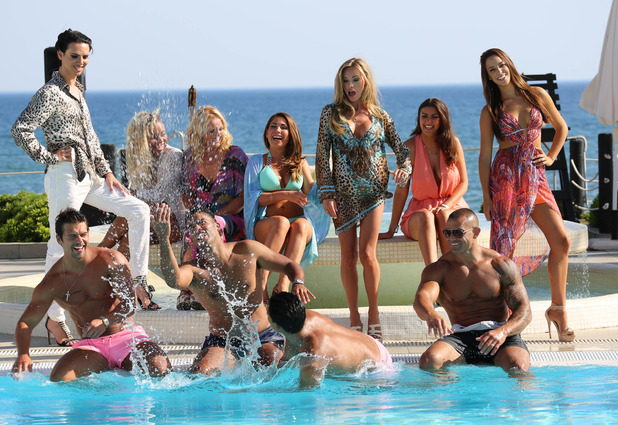 Loyalty is key...
"We all look out for each other," Cassie tells us. "If they're your friends, they're your friends. But I think once you double cross them, that's it."
They're used to the finer things in life!
"We want private jets not EasyJet!" says Natalie. Although Bally says otherwise: "Sometimes you want to get an EasyJet flight because it goes to the East Midlands. I get on Ryanair... I'm real. It's 20 minutes from my house, I'm not going to go to central London to go on British Airways business class. I'm not doing it."
It isn't all sunbathing and partying in Marbs...
"We have problems as well, we're just doing it in the sun," admits Cassie. "Money doesn't buy happiness, it just makes life easier."
They've only filmed one series but the Life On Marbs crew already want a spin-off show!
"
TOWIE
come to us for two weeks, but in the winter, we go to Sierra Nevada," says Cassie. "It's a hour and a half drive from Marbella and it's a massive ski resort. People wouldn't know that we have this massive ski resort that we all go to, that's our thing. We should get a little spin-off series for it!"
There could be a second series...
Danni says: "At the end of this series, there's stuff that's unfinished and unanswered." Cassie adds: "The thought of not doing next summer will be disheartening."
Life On Marbs starts Wednesday 22 July at 9pm on ITVBe.Try Reveal's digital edition on iPhone & iPad. Subscribe now & never miss an issue!