Fifth Harmony: Fun, sassy, talented, and one of the most successful acts to hail from X Factor USA.
Back in 2012, Simon Cowell convinced five female soloists -
Ally Brooke Hernandez
, Normani Kordei, Dinah Jane Hansen, Camila Cabello and Lauren Jauregui - to form a new girl group, and it was then that Fifth Harmony was born.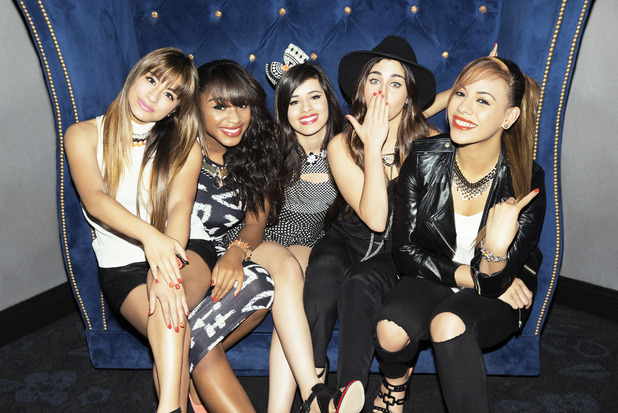 After finishing third on the talent show, Fifth Harmony signed with Syco Music and Epic Records, developed an ever-growing fanbase with the support of their diehard fans (better known as Harmonizers), and toured with Demi Lovato. Fifth Harmony have even been made into Barbie dolls... Yes, they really
have
made it.
With the release of their new single 'Worth It' and their debut album
Reflection
out now, we grabbed a chat with the girls to talk about their rise to fame, music mogul Simon and their loyal Harmonizers.
Hi girls! So your new single 'Worth It' has already been certified platinum in the US, and it debuted at Number 3 in the UK charts this week, how did the song come about?
Ally: "When 'Worth It' was brought to us, it's actually really funny because we didn't love it. It definitely wasn't our favourite song on the album. We never would have dreamed that it would be such a huge worldwide hit! To have it certified platinum is just unreal, it feels like a dream. We are so excited that everyone loves it and couldn't be more proud of the hard work we've put into creating and performing it."
Life has changed pretty quickly for you girls since being formed on the second series of X Factor USA, how would you sum up your journey in three words?
"Totally. Worth. It."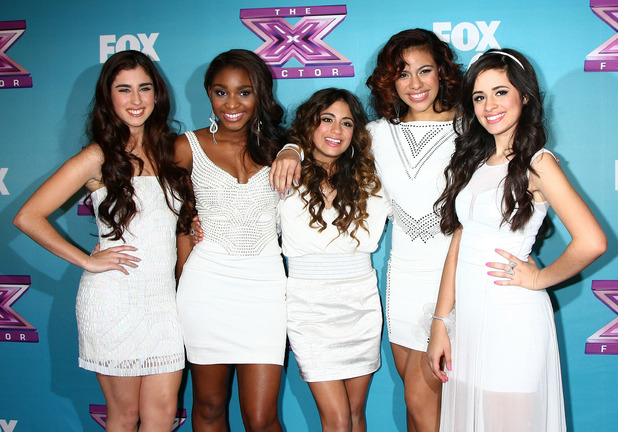 You all auditioned as soloists, but do you prefer being in a group?
Camila: "A group environment definitely has its advantages - you never have to be alone and it's like having sisters with you all the time. We share these huge moments in our lives together, we walk through boy drama together, we fight together... We're a family."
You're the most successful act from X Factor USA, how does that feel?
Dinah: "It's surreal. We feel so lucky and blessed to be where we are right now. There are so many talented artists out there and we're just excited that people like us and our music. We owe so much of it to our dedicated fans. They're amazing."
You've got a lot of devoted fans, what's the best thing about your Harmonizers?
Camila: "Our fans are troopers. They can literally can do anything they set their minds to. You can say that they need to stream a song a billion times in a day in order for us to meet a certain goal and they'd do it, it's amazing. They are the most supportive and loving group of people and we feel so humbled and honoured to have their support."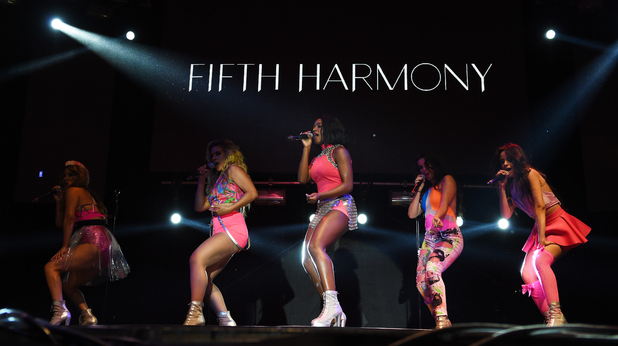 Simon Cowell said in a recent interview about your success: "They're five really, really nice people. They've worked hard for this, and they love and respect their fans." What are your views on Simon?
Normani: "Simon's a huge teddy bear! He cares so much about our career and about us as individuals. We have so much respect for him and love working with him and just getting to spend time with him."
Having come from a talent show yourselves, what was the most important lesson you learned?
Lauren: "I think the most important lesson we've learned is to stand your ground and stay true to yourself. There are so many different opinions on who you should be and what you should do but at the end of the day it's your true genuine self and character that make people fall in love with you and your artistry."
Last question! What are your hopes for the next five years?
Dinah: "Grammy and a world tour! We want to travel everywhere playing shows and meeting our fans."
Fifth Harmony's album, Reflection, is out now.
For exclusive competitions and amazing prizes visit Reveal's Facebook page NOW!
Watch Fifth Harmony's video for 'Worth It' featuring Kid Ink below: