Bobby Norris is the first ever Pride ambassador for Ann Summers, and as Pride celebrations continue all over the world, we found out all about this new role from the man himself
Speaking to Reveal, Bobby said: "I'm a big believer that Pride is all about being proud of who and what we are. When Ann Summers asked me to be their ambassador for Pride, it was such an honour because Pride means everything to me!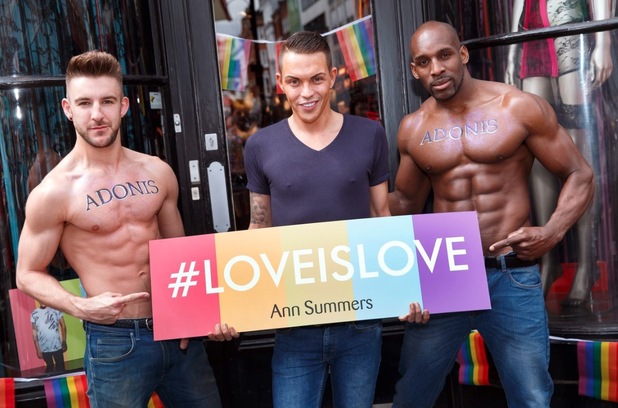 "As a gay man it's the one time of the year the whole LGBT community gets together and stands tall and proud to end and put a stop to homophobia, discrimination and transphobia. I can't wait for the time and the generation where it's so accepted.
"I feel that from when I was younger, it's got so much better in society and everyone's so much more accepting. The dream goal is for everyone on the sexuality spectrum to feel accepted into the community and not feel discriminated against.
"Especially in 2015, it should be irrelevant who people are in love with. We shouldn't be judged on our sexuality or anything like that. And it's a shame that its sometimes still the case.
"But things are a lot better as years go on. I've certainly noticed a difference and a change."
And there's one Pride supporter in particular who Bobby would love to meet! "I'm in love with Caitlyn Jenner, I'm just putting it out there! I just wish she'd been at London Pride, she looks incredible.
"I just want to sit down, have a little drink and go shopping with her. I might have to fly to the States just for a cheeky weekend with Caitlyn."
Speaking about
Caitlyn's recent Vanity Fair cover
, Bobby said: "What a massive, brave thing to do. Caitlyn will have helped thousands of people by standing up and actually saying to the world, 'this is who I am, I'm proud.' And it just shows you, it doesn't matter what age, it's never too late to live your life for you."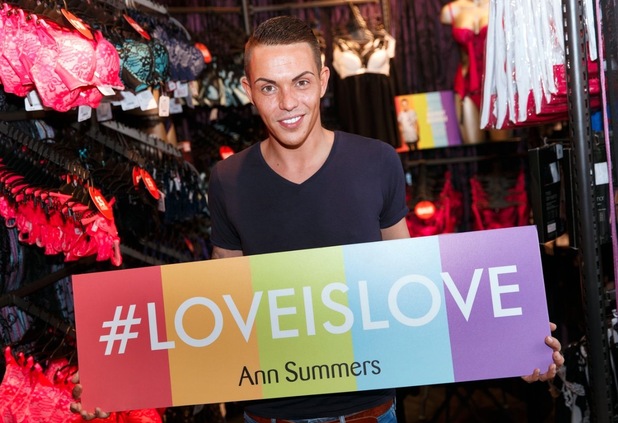 "I cannot wait for her reality show, its going to be epic." What would be even more epic is a Bobby and Caitlyn spin-off show, right?! Bobby was full of ideas for the "
Bobby And Caitlyn Go Shopping
" show: "We could go to Rodeo Drive. Don't get me started, I'll be booking flights in a minute!
"I'm following Caitlyn on Twitter, just waiting for her to press to follow button. But when she does, I'll send her a DM and say 'babes, pick a date in your diary, I'm coming over, we're going shopping girl.'
"Or I could bring Caitlyn to Essex, she'd be loving life! I wonder if she watches
TOWIE
? I think if she watches it she'll definitely want to come over here and have a cheeky night out in Sugar Hut. I'll make sure she does a little scene if she comes over."
Can you imagine?! We'd love this!
Bobby is Pride Ambassador for Ann Summers. If you fancy spreading the love on Twitter then hasthag #loveislove, or get involved with Brighton Pride on 1 August, where Bobby himself will be joining the parade on a big fancy float, ooh!
For exclusive competitions and amazing prizes visit Reveal's Facebook page NOW!