Former JLS singer Aston Merrygold spoke to Reveal all about his transition from boy band member to solo superstar. From the making of the music vid to running round naked!
With his debut solo single 'Get Stupid' Aston impresses with an electrifying soul sound and lyrics that encourage a carefree attitude. And it's a vibe that he's always
totally
embraced...
"I always get reminded that on the last day of secondary school I ran round naked." Aston told us. "Why did I do that? I don't know. No one else did it, just me!"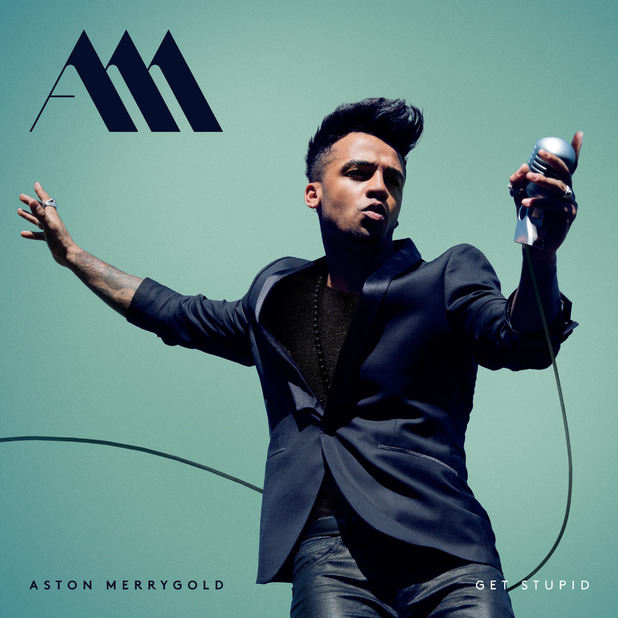 Now he's channelled that energy into something else, a solo career. And Aston is loving the new chapter, saying: "It feels really good, it's like a breath of fresh air to be honest.
"It's quite exciting because I've been here before, at the start of a music career, but obviously in a totally different situation. So I get to come back round and start again, and I haven't got to share it now."
So basically Aston gets to live the pop star dream
twice
over, a bit like waking up on Boxing Day and finding out it's Christmas Day all over again.
And the best part about breaking out on his own? "It's the creative thing. When you're trying to be a creative person it's obviously great within a band because you get to share ideas and throw them back and forth. But sometimes you have to compromise on stuff.
"Whereas now it's my ideas, so if I have a vision and see something in a certain way, it can come to life and actually be real. So that's a really really cool thing!"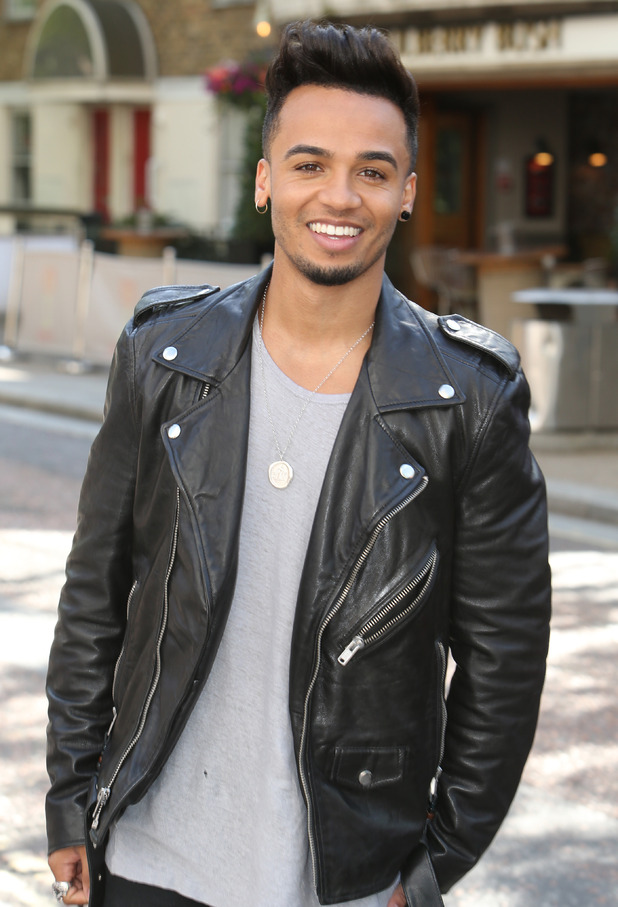 In the video for 'Get Stupid' Aston shows off his creative vision with a load of slick and energetic moves as he tears round an American shopping mall, even twirling round with an umbrella at one point because why not?!
Speaking about his fun choreography, Aston explained that he's loving his newfound freedom on the dance floor.
"It's that showman thing! In the group it was very choreographed, to the point where we all had places. Whereas now it's great because i've got my band behind me, they're vibing out and whatever, playing away. And if I want to walk over there I can, and not have to worry about breaking out of formation. I can just really be free with it and just go with it."
The video shows Aston playing the part of a guy who hates his job, and is totally ecstatic when the clock hits five, which is a feeling he knows only too well!
"I felt like that in every job before. I did cold calling sales and I just didn't enjoy it. My granddad used to say to me, 'you're meant to do something else, you're not meant to do this all your life. You're meant to be seen and perform.'
"I just appreciate it so much more because I've been in a position where I wasn't enjoying what I was doing for a living. So hopefully that was reflected in the video."
Aston wasn't the only person fully invested in the video's storyline...
"There's a homeless guy with a saxophone near the end. He got so into character that he took off one shoe and one sock. Some people didn't come until later on in the shoot, and this guy was just lying on his jumper in the middle of the shopping mall fast asleep .
"So obviously people assumed he was a genuine homeless guy, and reported him to the security guards. But they weren't even security, they were part of the shoot too!
"People were getting so confused, and I was just finding it hilarious. No one knew what was real and what wasn't!"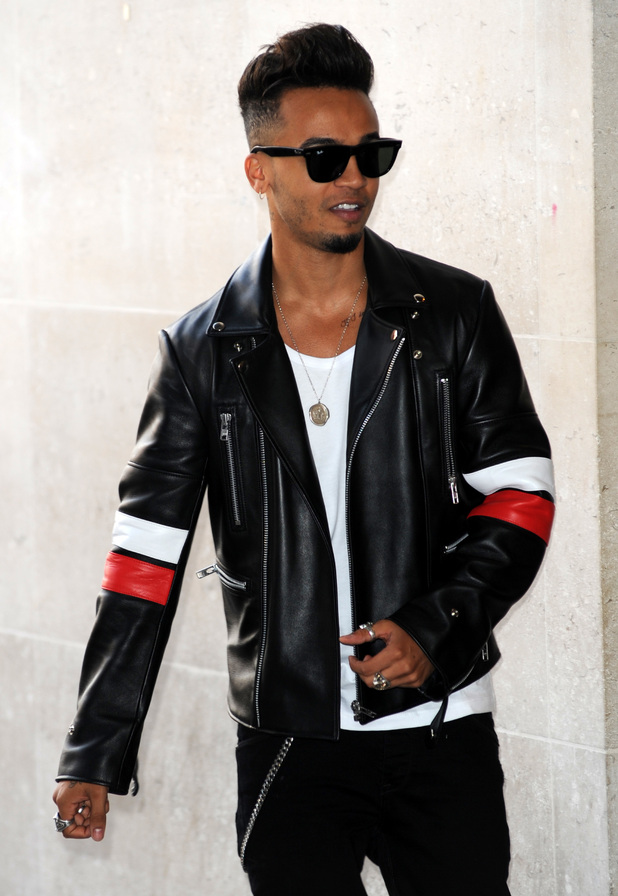 Speaking about his dedicated fan base, Aston said: "It's really nice that the support is still there to be honest, that people are excited, it's just nice to have that feeling back."
And as with any new venture, there have been some learning curves for Aston: "Making a decision has never really been my strong point, I can never even decide where to eat or what to watch or anything like that. But obviously musically now its in my hands to make a decision. So I've really learnt how to take charge.
"I've also learnt to calm down, I'm more mellow now. Except for when I'm performing! I still have those outbursts and go for a wild night out, but I'm growing up!"
And Aston has big ambitions for his solo career, saying: "I would love to achieve everything I already have and more. The main thing for me is trying to get the music out there internationally and really flying the flag for this country. Being known around the world for your music is an amazing thing.
I do love being successful here and I treasure it every day. But as soon as you get that praise overseas somewhere, its always a great thing for artists when you can reach other walks of life with the way you think."
Aston's debut solo single 'Get Stupid' is released 24 July.
For exclusive competitions and amazing prizes visit Reveal's Facebook page NOW!