Aston Merrygold has revealed the JLS boys love nothing more than getting together for an evening reminiscing on the old days: we'd quite like an invite next time please!
Since JLS broke up back in 2013 *sob*, the four members have gone their separate ways professionally, becoming presenters,
creating more massive tunes
, and er, being at one with nature on a farm in JB's case!
So with all these different careers, do the boys ever get together, don those bright hoodies and give a rendition of 'Beat Again' in Marvin's front room? Sadly not. But they
do
reminisce on those heady JLS days, which makes us very happy indeed.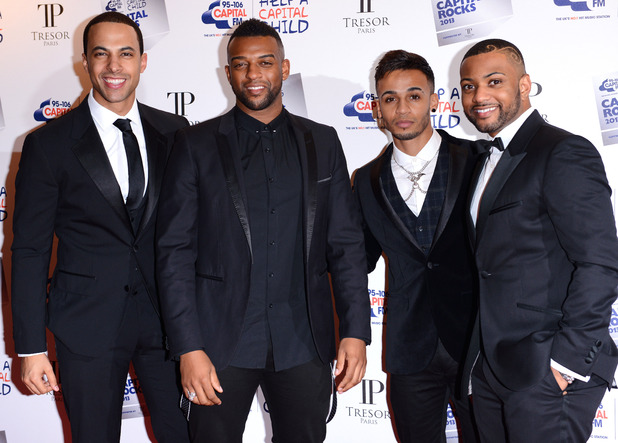 Speaking to
Reveal
,
Aston Merrygold
reassured us they're still one happy foursome, saying: "Last week everyone just randomly had a day off, so the boys, their girlfriends and wives all came round. We were up until 4am. We just chilled and were talking like we'd not seen each other for ten years. It's always like that, but in reality it's like 'I saw you all last week!'
"We basically talk about the same stuff now every time we see each other! One person has a drink and starts talking about the different things we did.
"We never spoke about it before, although we did some amazing stuff. Whilst we were in JLS we never really took it in or went ''b****y hell, we just performed at the Queen's Jubilee to billions of people'. At the time you just go with it and ride the wave.
"Because that chapter is closed now it's so nice to look back. Its cool."
Yep, we still talk about that time we won the egg and spoon race back in primary school, so we can only imagine what amazing anecdotes the JLS boys come out with. Oh, to be a fly on the wall hey?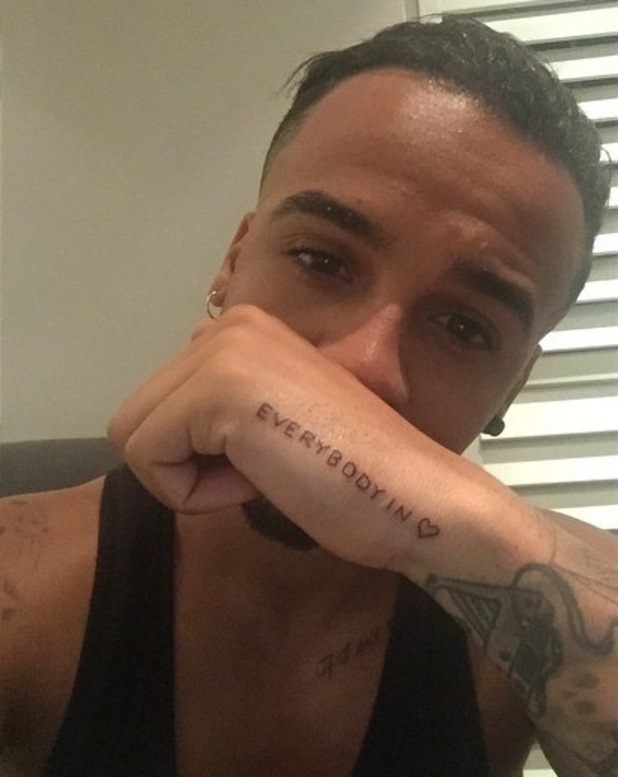 Having recently gone solo, Aston got a permanent reminder of his boy band days inked onto his hand - the title of the hit JLS track 'Everybody In Love'. Aston captioned the snap: "Will never forget where I've come from! Let's hope #GetStupid can be just as big as this one #memories"
We love a happy ending, and it means the chance of an actual reunion isn't an impossible dream!
Aston's debut solo single 'Get Stupid' is released 24 July.
For exclusive competitions and amazing prizes visit Reveal's Facebook page NOW!