We caught up with Natasha Hamilton to talk about the upcoming Atomic Kitten tour, (it's only two months away!), her new home with fellow popstar, 5ive's Ritchie Neville, and daughter Ella's favourite word!
The
Big Reunion
star is busy juggling family life and touring. Ella even has a special pair of tiny earmuffs for the Atomic Kitten tour, aww!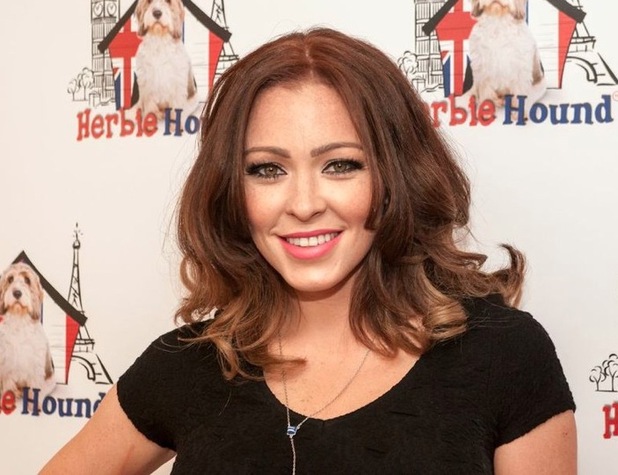 So your daughter Ella is almost seven months old, we saw the tweet last month saying she's learnt how to say dada, has she said mama yet?
"She has, she started saying mama at the weekend! Last night my mum was looking after her and she cried and said "mama", which broke my heart to hear! So she's actually associating the word with a person now. She knows who I am!"
Oh cute! And how did Ritchie feel about Ella saying dada as her first word?
"Oh he was chuffed to bits! It was really nice for him to hear it because he has been working away quite a bit and he misses us all so much. He wasn't even there at the time and but I recorded it and sent it to him so he was chuffed. She says dada all the time, dada is her favourite word."
Has Ella met Kerry's daughter DJ Rose yet?
"No! Every time there's a chance for them to meet, either of them aren't there. But it will happen, they've seen each other on Skype, but they've not been able to play. Ella isn't far off crawling, so I think once she's a bit more mobile it will be great when they do eventually meet."
So you and Ritchie moved into your new family home in March, are you enjoying it?
"Yes it's so nice, I've moved four times in five years because of work and whatnot. It just makes you feel so much more settled to have a home. It's so dated, it's so eighties but I absolutely love it! Everything needs doing, but it's kind of quirky."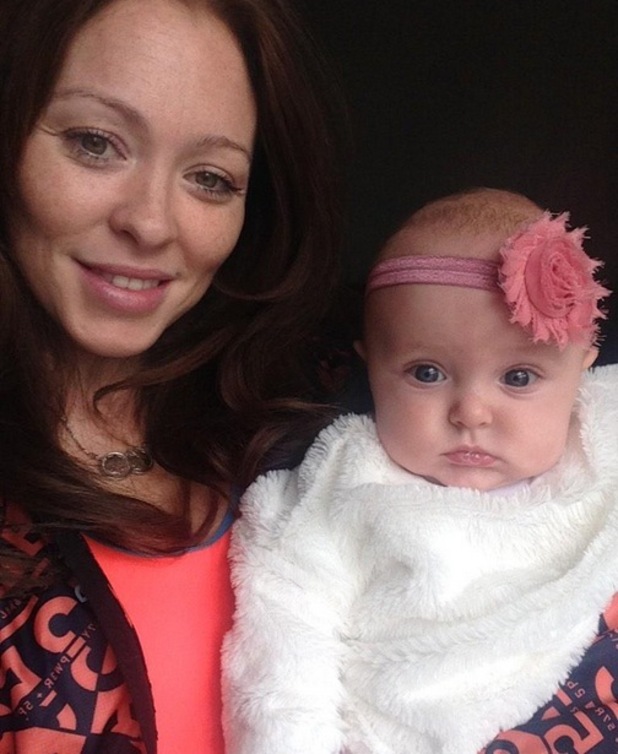 Is that something you're excited about, doing your house up?
"I'm so excited. I've gone Pinterest mad. I've got storyboards for the boys' rooms, Ella's nursery, kitchen, the lot. I've seen my dream kitchen, it's country chic. The house is a converted barn so it's got loads of character anyway."
It's the Atomic Kitten Greatest Hits tour in June, how are preparations going for that?
"It's going good, we start our tour in Germany at the end of next month and we're just about to go into rehearsals. We've had loads of meetings where we've planned the theme of the night and what we're going to wear and set design and things like that. We've just got to bring all that together in rehearsals!"
It sounds like the show will be exciting!
"Yeah, it's in smaller venues so it will be high energy, lots of fun, and I think everyone will leave going "I had a great night!"
What's the thing you're most excited about for the tour?
"Probably playing Liverpool, because all my friends and family will be there! And for the boys it's going to be exciting because they've seen the odd Atomic Kitten thing, but never a full set."
So will the boys be going to watch the show?
"Yep they'll be there, and so will Ella, I've bought her some special ear muffs! Her Dad started on tour today, so we're going to see him. She's old enough now to be able to wear the earmuffs and have a little watch from the side of the stage."
Will Ella be staying at home whilst you're touring?
"Yeah, because it's basically a different city every night. Maybe she'll come along for two or three days for the ones that are closest to where we live. Not everywhere though because it's too unsettling."
Are you worried about being away from the kids at all during the tour?
"I don't especially like it, but that's the nature of the job - being away from home, so I'm used to it. And now we've got Skype and FaceTime, it's like they're with me anyway!"
Are there any developments on the reality show where you, Kerry and Liz would salvage hotels?
"We're just talking to people about it now, it would be hilarious. Kerry front of house, me, head of entertainment and Liz the chef in the kitchen, and we've got to try and revive a struggling business. I think we might end up killing each other, but in a fun kind of way of course!"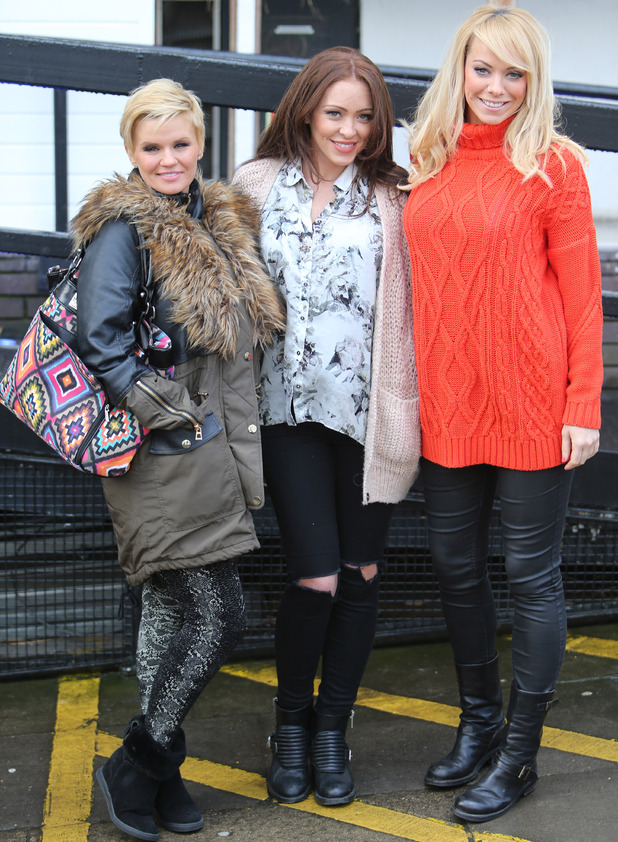 Why did you decide to get involved with the new online animation series Herbie Hound?
"When I heard Vicky's story and the inspiration behind
Herbie Hound,
it really touched me. She spent so many years looking after her poorly daughters and they had respite from their pet dog, he was there to brighten up the darker days and things like that. So she decided she's going to make it into an animation series.
"What I love about
Herbie Hound
is its message, specialness, I think it's really important to drum home to children at the age - the animation is aimed at 3-5 year olds - about how important they are and to love themselves, and that they are special, everyone has a specialness about them.
"I think children are too young to hear negative things all the time, we've got to build them up for the big mean world!"
Is that something you try to do for your kids?
"Yeah, I think before they go to school they've got to have certain skills; it's inevitable in school when children are young, things happen. It's about giving then that confidence to truly believe in themselves."
Have the boys and Ella watched Herbie Hound
?
"They haven't, but they'll love it, we're an animal mad family. Alfie is obsessed with dogs, and Ella is just starting the notice the TV, so she'll love it."
Natasha has helped launch Herbie Hound, an online animated series for children, available to download at herbiehound.co.uk