Ibiza Weekender star Sophie Newton has been speaking to Reveal about romance, party hotspots and how to stay glam in the sun!
The current series of the ITV2 show sees a hotel rigged with cameras capturing all the shenanigans and antics of the holiday reps at Europe's biggest party island.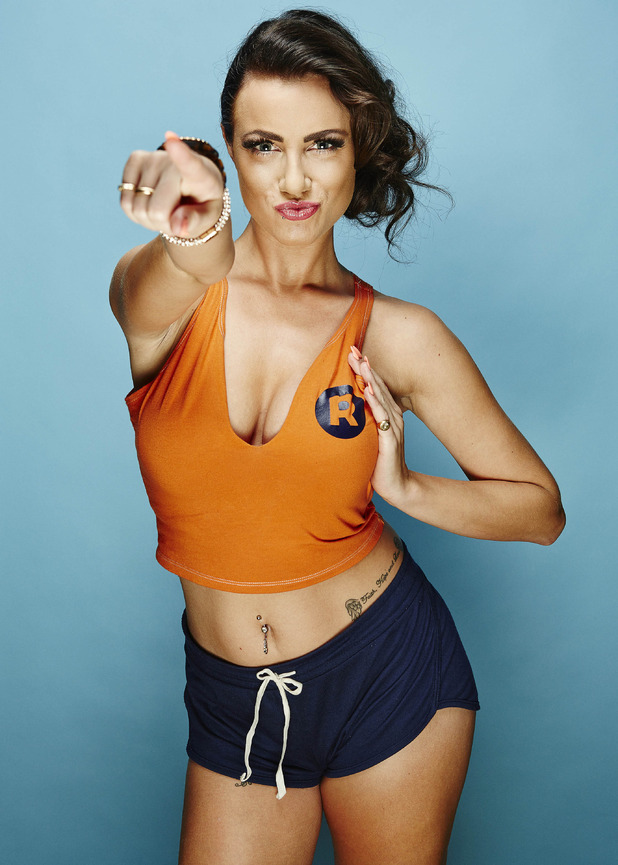 As the current series has proved, the show is packed with high jinks, outrageous nights out and dramas around the clock, and it's far from over!
We catch-up with rep Sophie, who exclusively tells
Reveal
about the hottest boy reps, her highlights from the series and her top pulling tips...
What do you love most about Ibiza?
I love the party vibe, the beautiful sunsets, the excitement and buzz that fills the air and the Island itself. It's paradise!
What are the top hotspots for partying?
When we weren't filming we went to Ushuaia which was amazing! It's this open air giant party and the buzz is phenomenal. Other than that, I loved Bora Bora, Jet Apartments and Space. There really is something for everyone here, so there is something to suit all tastes.
How do you stay looking so glamorous in the heat?
I take a mirror and pressed powder everywhere. My face is quite shiny anyway so I just have to keep checking as my face just melts. I ended up combating shine for all of us when we were out anyway! What with the heat and the camera lights, our faces were beaming! I also tie my hair up, I can't deal with sweaty straggly hair all up in my face.
What's your go-to piece in your Ibiza wardrobe?
A nice swimsuit and kimono combo. Or my converse, it's the perfect footwear for all night dancing in Ibiza.
Who takes the longest to get ready?
I'd say, myself or Imogen. Rachael was more chilled and was ready quicker, Imo and I were never satisfied with how we looked! We were always swapping mirrors to try and get a better view of how we looked…like musical mirrors!
Top tips for beach parties?
Drink plenty because heatstroke is not attractive. Make sure you wear sunscreen too because when you're drinking and dancing for hours you forget how strong the sun is.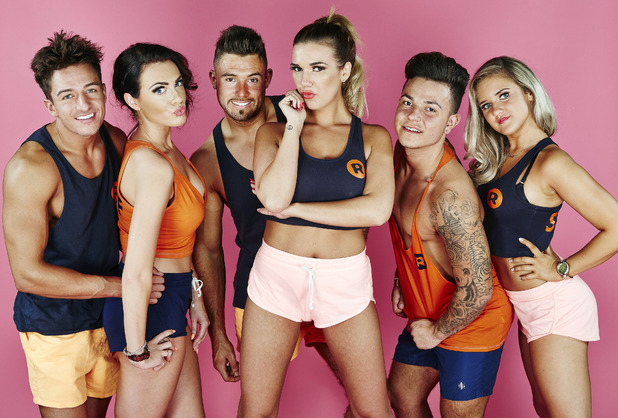 Which boy rep is the hottest?
I think Ben and Deano are the most muscular and rugged looking. Kris and Jordan are the prettiest.
Any pulling tips?
Be yourself, don't shuffle and don't twerk unless you can. Don't tell the person you're trying to pull about your history of failed relationships, why your ex dumped you or why you're super needy and emotional - it scares them away.
Did Ibiza bring you any romance?
I had a little kiss with Kris, but he was accidentally friendzoned so I felt weird about having a crush on him after all. I didn't have a full blown romance which I'm gutted about!
Favourite moment from Ibiza Weekender?
All of it! If I had to pick it would be the paint party with Rachael, covering each other in paint was hysterical. Or being in reception with Deano!
Did you clash with anyone?
When Imogen arrived I thought we would clash as I wasn't sure of her and she intimidated me slightly, but we got on like a house on fire. I'd say I clashed with Jordan the most. It took me a long time to warm to him.
What do you miss most now you're back in the UK?
I miss the other reps, I miss the warm weather and the excitement of arrival day. I used to get so nervous and excited before new guests came, I was constantly nervous weeing!
If you had to pick the next Weekender resort, where would it be and why?
Either somewhere like Cancun, or somewhere cold like a ski resort to mix things up a bit!
Ibiza Weekender airs Sundays at 9pm on ITV2. @IbizaWeekender #IbizaWeekender.
For exclusive competitions and amazing prizes visit Reveal's Facebook page NOW!