Meet Marlon Roudette, a 32-year-old singer-songwriter, who is one of the latest artists to be signed to Simon Cowell's record label Syco.
Marlon has already made waves across Europe with his unique sound, and now he's hoping smash single 'When The Beat Drops Out' will be a UK hit. We speak to the musician about having Simon as a boss, his friendship with Ed Sheeran and his European success...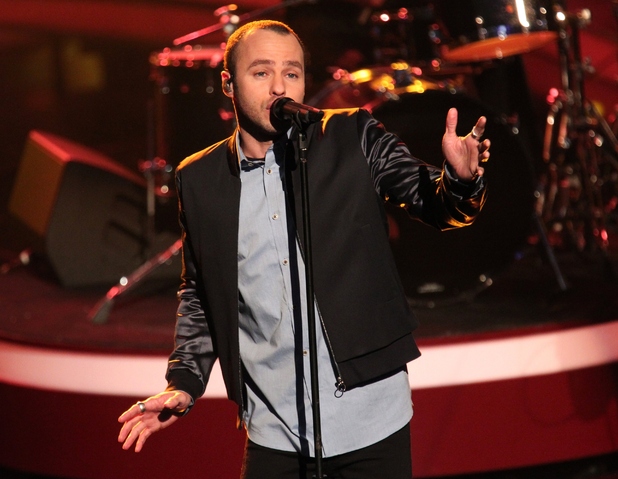 Congrats on the success of your single so far, how are you feeling about it?
It's surreal. UK success has been a pipe dream for so long and for the song to be doing well this week… I don't know how to feel yet. I'm obviously delighted and overwhelmed by all the love as well. It's totally blown me away. I'm just going to try and enjoy every aspect and every moment of it and try not to look too far ahead. I've been guilty of not doing that in the past.
Tell us a bit about yourself - what was the build up to your career?
It's been a strange one. I'm from west London but I grew up in the Caribbean as well - St Vincent and the Grenadines - so I'm dual nationality. I moved back to London at 17 and I was doing my A-levels but working nights in the studio. That's when the songwriting bug hit me. I discovered my voice a couple of years later and I was in a band called Mattafix. We had a Top 20 hit 10 years ago with a song called 'Big City Life'. Then my wilderness years were spent trying to get the band back together and having these crazy hits in Europe as a solo artist, and yes, here I am with one of those songs that seems to be connecting here as well.
So you've had a lot of European success...
Yes, I've had three number ones in Germany now. It's been an amazing journey for me there and the German market sort of kept me in the business, really. I'm very, very grateful and I've got a massive appreciation for the German market now.
With the exception of Labrinth, Syco is known to sign X Factor acts - what made you agree to a deal with them?
I would never have dreamt it! At the beginning of last year, if you had told me that I would be signed to Syco, I would have said, No way', but the fact that Labrinth was there doing his thing and executing his creative vision was a huge plus for me. Syco just understood the project the most and they were the most committed, and that faith they showed in me, and vice versa, has immediately paid off because they've put in a huge amount of work - not just getting this record out, but staying true to it.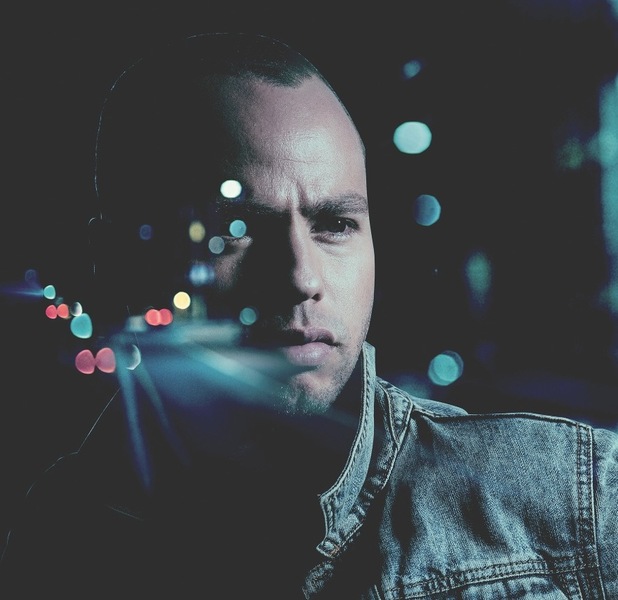 So, have you met Simon yet?
No, I haven't met him yet, but I've met the team. Simon runs a tight ship, he really does. Hopefully if my song charts well at the end of this week then maybe I'll get to meet the big man!
You're friends with Ed Sheeran, have you known each other for a long time?
I met him when he had already cracked the UK. but he wasn't a global star yet. We were on the same bunch of dates out in Europe and we got to know each other. He's exactly the same really, just down to earth. He hasn't really changed, it's quite amazing.
Ed did really well with winning two gongs at the Brit Awards, would you like to emulate his success?
I've had so many stop and starts in my career and I'm not the most obvious vocalist from that standpoint. I think Ed and Sam Smith are standout vocalists. I've come to it from a different place and I think it would be wonderful to emulate some of their success, but just to be where I'm at today seems to me like a miracle at times.
Who would you like to collaborate with?
There's so many. Labrinth sent me a tweet the other night, which was great, I rate him so highly. Of course, Ed and I have been talking for ages but he is just super, super busy.
You've signed a US record deal with Columbia Records too, are you hoping to crack the American market?
It's exciting because we go out there next week to start that whole process. I'd love to crack the American market but I'm just looking forward to going there and playing shows. It will be my first US gig, even though I've made a lot of records there ('When The Beat Drops Out' was written in LA). But of course, it's still the benchmark of success for artists.
Marlon Roudette - 'When The Beat Drops Out' - is out now.
For exclusive competitions and amazing prizes visit Reveal's Facebook page NOW!
Watch Marlon in action below: