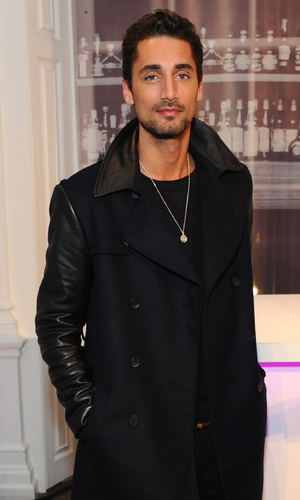 He's a former star Made In Chelsea and I'm A Celebrity... Get Me Out Of Here!, but would Hugo Taylor ever sign up for Celebrity Big Brother?
The Chelsea favourite talks to Reveal about life after MIC, his successful Taylor Morris Eyewear brand and his plans for Valentine's Day...
You were one of the original Made In Chelsea cast members before quitting in 2012 - would you ever return?
Funnily enough, I was having my banana smoothie in the morning and I thought, 'Okay, let's turn on some TV'. I haven't watched morning TV in about five years and
MIC
's second series was on, so it did actually make me feel very nostalgic, but I think that ship has sailed and I'm a little bit too old for a dating reality TV show now.
So you don't generally watch MIC when it's on?
I have the real life version because all the guys on the show are still my best friends, so I actually get to live and experience it without having to film it! I get to see what
really
happens behind the scenes!
You starred in I'm a Celebrity... Get Me Out Of Here! in 2012, do you still reflect on your experience in the jungle because it was quite an emotional time for you, especially in the beginning?
It was super tough for me and I was away from all of my creature comforts. It was a real challenge and something that I enjoy is new challenges. I like putting myself in situations where I freak out, so it's character building.
Would you ever do Celebrity Big Brother?
I've been offered a number of times and I've said 'no' both times. It's not for me. Saying that, if they want to offer me a million bucks then I'll say yes!
You've been really successful with your Taylor Morris Eyewear brand. It launched in 2013 but how long were you working on the concept?
I've probably been working on it in my head since I was really really young. I've always loved sunglasses and then about two years before we launched, my business partner and I were thinking about it when we were in Ibiza, and you know, things got really out of hand (as they often do) in Ibiza. We swore we were going to do it and then we actually did, so it was all the results of a drunken afternoon on the beach in Ibiza!
Do you have any other projects in the pipeline or any other products you might want to do in the future?
Well, the Taylor Morris brand is always increasing and at the moment we're going into all types of accessories. I'm always in talks with different people about nightclubs and restaurant projects and then I had a recent meeting about property as well. It's all fun and exciting. I've worked with a government agency called Freeformers, which encourages people to digitally programme and learn coding at school, and also we do a bunch of entrepreneurial prizes for young entrepreneurs. I'm doing something else for Central Saint Martins where I am taking one of their young designers to come and work for us. The world has been very good to me and I'm trying to be just as good back to the world.
What are your plans for Valentine's Day?
This year I'm kind of a bit petrified of actually any form of commitment so I'm going out for dinner with a bunch of my other single friends this year. It will be the first different type of Valentine's Day because it'll be dinner with single people and married people.
What's your idea of a perfect date?
I like a lunch date, I think dinner is too much. I think if you go out on a date and you have a really long, indulgent lunch, then it somehow feels naughtier drinking in the afternoon. It's that little bit more romantic when you can leave somewhere and take a stroll and you still have the rest of the day to enjoy together.
Tell us about this new campaign with the Food Standards Agency (FSA)?
We're trying to really encourage people to go look before you book at a restaurant. So many people are dazzled in London and all around the UK by what people are saying on Trip Advisor for example, but what is highly relevant is how clean the kitchen is and how you know if your food is in date. The last thing you want to be doing is paying a lot of money for a meal to find out that the chicken breast you had was three days out of date, or the fish that you ate was prepared on the surface that also had raw chicken cut on it. Nothing kills the romance - especially around Valentine's day - than puking your guts out the next day!
Do you like eating out a lot?
Yes, I do enjoy it. I'm a Londoner and I think quite like New York and LA now, people don't really have the time to cook at home that much. I certainly don't, so I end up eating out probably 80 per cent of the time. I'm very lucky because I've only had food poisoning once. That was in Thailand and it was horrific… Imagine
Bridesmaids
times 10 and then we get there!
Hugo Taylor is supporting the Food Standards Agency's campaign to 'look before you book' your Valentine's meal out. Visit food.gov.uk/LoveFHRS for details.