Joey Essex is making a return to our TV screens this week in Educating Joey Essex: Winter Essex-Pedition.
Former
TOWIE
star Joey travels to the remote Patagonia, at the southern tip of South America, where he has to learn to survive in freezing cold conditions.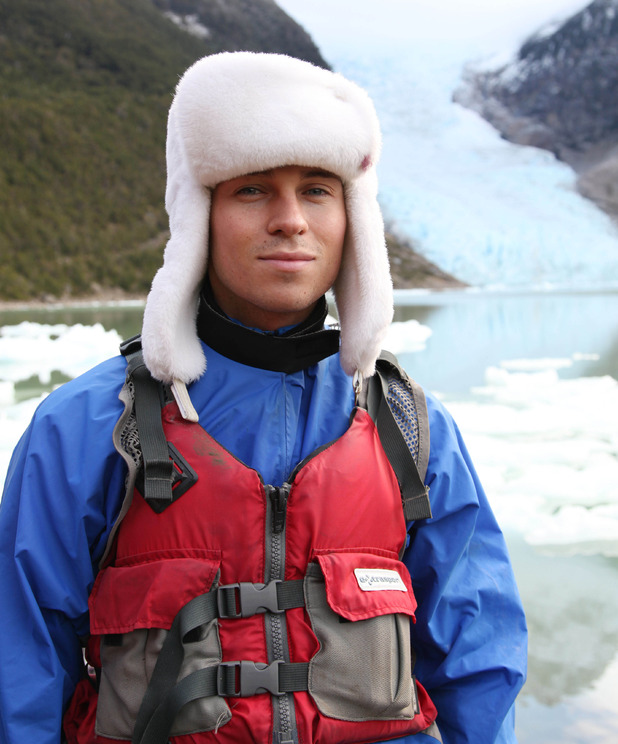 Joey meets a colony of king penguins, and he kayaks to a glacier where he camps overnight, but it turns out his biggest struggle is having to survive without mobile phone signal or wi-fi!
Speaking to
Reveal
ahead of the show's premiere tomorrow night, Joey tell us exactly what happened on his 'Essex-Pedition'...
Tell us, what did you get up to in Patagonia?
When I first landed there, I didn't realise how cold it was going to be because I was wearing shorts, which was quite ridiculous! We met some penguins and we tried to communicate with them. At the end, they basically tried to make me swim with sea lions, which I pretty much said 'no' to at the start. But again, I always end up trying it out. We couldn't actually find the sea lions in the end but I ended up diving, which was quite hard because the water is colder than the air. I didn't even know where I was when I was in that water.
What did you find most challenging?
The most challenging part was having no phone signal. It's like putting your phone on airplane mode for three days straight. I had no one around me, except for the film crew. It was different when I was in the jungle on
I'm A Celebrity... Get Me Out Of Here!
because everyone was in the same position. But this was torture, and I missed a lot of Twitter notifications! When I came back, I tweeted: "How is everyone doing? This is the longest I have ever been off wi-fi in my hole life (sic)." I spelt whole wrong. I spelt it as 'hole', and instead of everyone going, 'Ah we miss you, I hope you had a good time', everyone was mugging me off saying I spelt it wrong!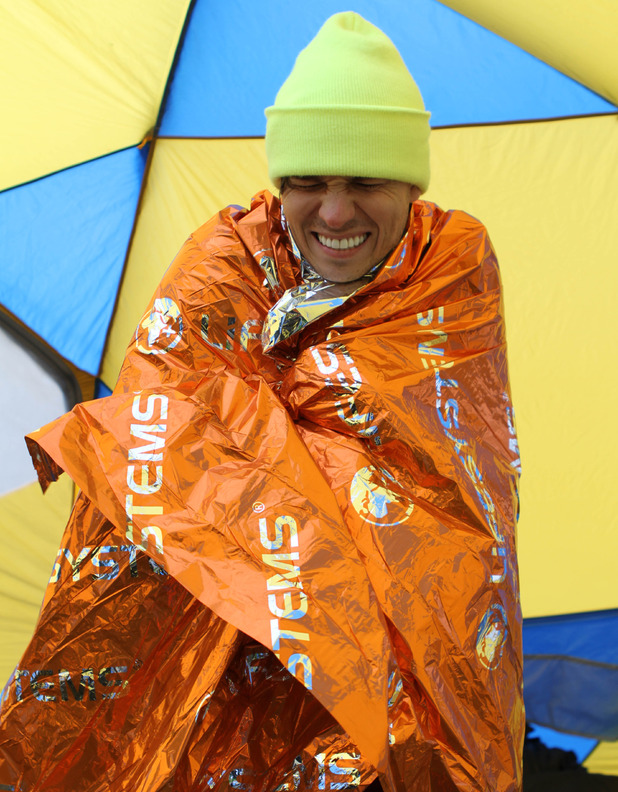 How is Patagonia different to Essex?
Well, it's probably a lot colder than any place I've ever been in my life. It was ridiculously cold. You couldn't really walk anywhere and you couldn't put that much layers on. You can only really wear one sheet of clothing really, and you had to wear a puffa, like a sleeping bag or a onesie, it was weird. I can't explain how cold it was. And did you know it takes 27 hours to get there? That's longer than Australia!
What animals did you see?
I saw a seal and a sheep. Actually, I woke up one morning, and we were driving down the road like normal... It was like a three hour drive and then all of a sudden, about an hour and a half into the driving, I was like, 'What's that?' The guy I was with didn't speak English, so I didn't know what he was talking about, but in the distance I could see what looked like thousands of cockroaches! Then it started becoming white and I soon realised it was a flock of sheep. They were walking, but their fur looked frozen. There was like 10,000 sheep in the road. It was basically like a traffic jam of sheep! They were all walking towards me and it was so claustrophobic; it took about 20 minutes to clear.
What did you learn during your trip to Patagonia?
I find it hard to learn but I know what a glacier is now! And I've learnt what the population of Patagonia is. I've actually got more Twitter followers than the population of Patagonia. There's only 2 million people.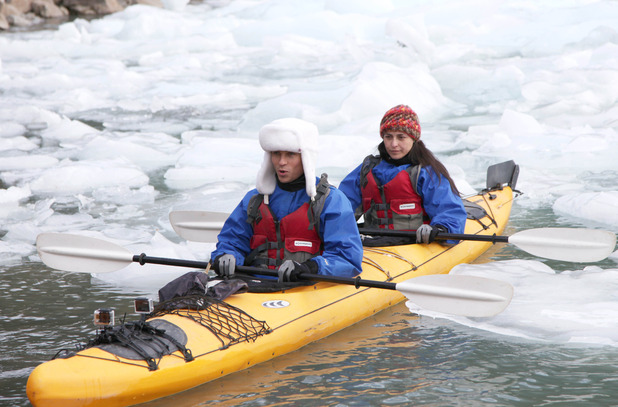 Would you ever go back?
No, probably not! It'd make quite a good episode wouldn't it? Joey accepts the challenge to come back! That's their way of life though, and they like that. But I don't think I'll ever be able to leave Essex because that's my way of life - living in Essex with my mates, my family and just being in my little bubble.
You've been to the likes of Africa and Brazil for your Educating Joey Essex series, where would you like to go next?
I'd like to go to Japan or Thailand next... Somewhere with gadgets; I like gadgets. And obviously, somewhere where I can get loads of phone signal! I've already filmed another show for the new year. I can't say much but it's a fashion one.
Has Patagonia been your toughest challenge yet?
Patagonia was the hardest, but the most interesting one was Africa. You realise that there's people suffering with very little food and no families, and it makes you realise how lucky we are. They've all been amazing though. I wouldn't have done any of these things in my whole life. It's been brilliant.
Educating Joey Essex: Winter Essex-Pedition airs on ITV2 at 9pm on Wednesday 10 December.
Reveal is now on Google Plus! Join us here for the latest pictures, fashion and celebrity news!