Former TOWIE star Joey Essex may not be the most clued up when it comes to Halloween, but that didn't stop him tackling the paranormal in an all new Educating Joey experiment.
Joey, 24, launched his
Educating Joey Essex
one-off shows earlier this year and it's fair to say he's been through a lot.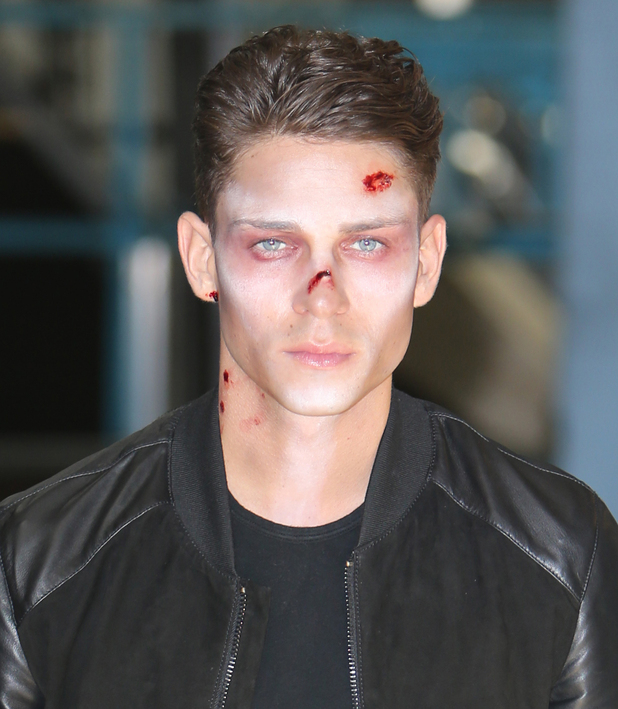 From being bitten by a monkey to spotting an alien in
Joey Essex Space Cadet
, the new instalment shows him taking on the apparently haunted land of Wales in an all-new spooky special.
Ahead of the show on Friday night (31 October),
Reveal
quizzed Joey about his spooky sightings, haunting Selena Gomez and what surprised him most about meeting a witch...
What are your plans this Halloween?
Every single Halloween, I've never properly gone for it. So this year, I'm going to spend a bit of money and get the sickest Halloween outfit I can find.
What will you be dressing up as?!
I'm going to try and look as evil as possible, maybe dress as a skeleton. I've got a friend with a Master's degree in special effect make-up, so I should look pretty cool.
What did you make of Wales?
I never knew Wales was so haunted before I went. I had just heard there was a lot of paranormal activity... It's definitely pretty spooky around there!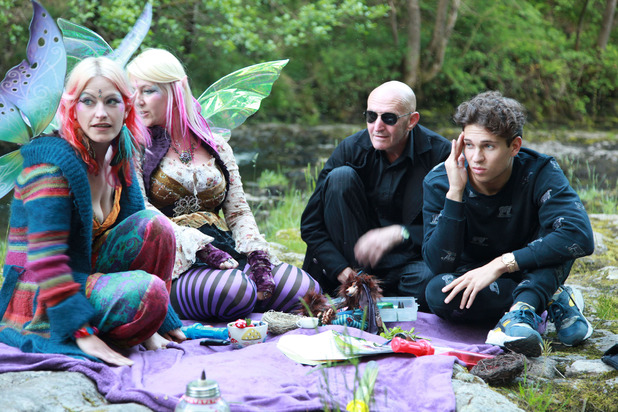 What is your opinion of Welsh people?
They're very laid back, they don't really seem to care that there's ghosts living around their houses. They all go for drinks in this pub called the Scurdmark Inn, which is known for being haunted. I met a guy there who took me to his house and he had a coffin next to his bed! He loved the paranormal, it was mad.
Did you believe in ghosts before you arrived thee?
I've never really believed in ghosts but I do believe in spirits. I learnt on that trip that ghosts aren't like Casper The Friendly Ghost, though. They're just normal people like us.
Do you think you're quite in tune with spirits?
Yeah, I think so. In the last two years, I've noticed that I've felt stuff, so I do really believe in it now.
You like scaring yourself then?
Yeah. It's just something different that I think anyone would enjoy. The only thing I really don't like is being out of my comfort zone. I liked being in Wales, but at the same time, when I was put in a haunted house for the night, I wasn't exactly comfortable!
What was the scariest thing that happened during filming?
We shot a séance, which was quite scary…
Tell us about the witch you met...
Well, apparently she's a witch but she doesn't ride a broomstick - she was driving a Vauxhall Corsa! It was quite weird to see her just getting out of a car. She made me cut a lock of my hair off to use in a clever potion, but I don't know if it worked or not.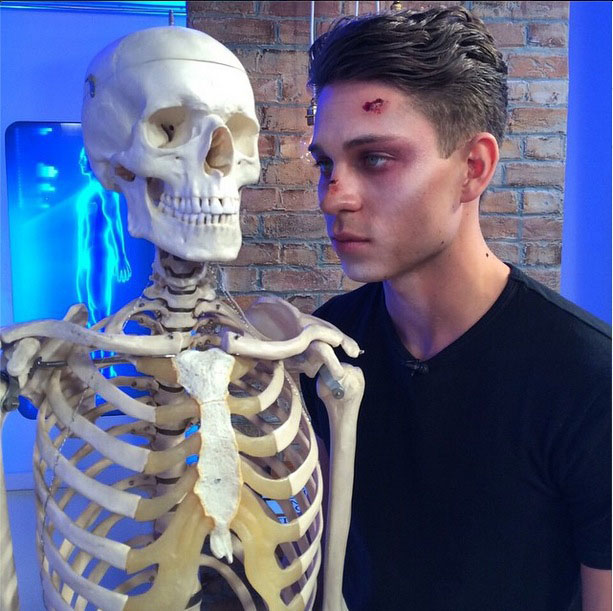 We hear you're frightened about being possessed?
I like being in control. Being possessed would be like being drunk all the time!
If you could come back as a ghost and haunt one celebrity who would it be?
Selena Gomez. I think I'd just sit around her house, maybe on the end of her bed, give her a cheeky wink and just say, 'What's happening?'.
Do you have a favourite horror movie?
I like all kinds of scary films, but thrillers like
Hostel
are my favourite. I also saw
The Conjuring
recently and that is pretty scary.
What has been the best Halloween you've had so far?
The best Halloween I've had was when I was about 14 and went trick or treating with my nan.
Educating Joey Essex: Reem Halloween will air on Friday 31st October at 9pm on ITV2.