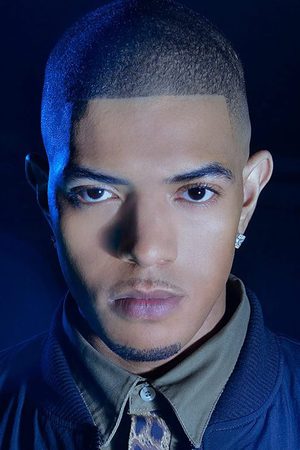 N-Dubz star Richard Rawson - aka Fazer - has released his new single 'Fireflies' featuring The Wanted's Tom Parker.
The rapper and producer rose to fame in N-Dubz alongside Tulisa and her cousin Dappy in 2008. The group achieved considerable success before going on a hiatus in 2011.
Now focusing on his solo projects, we grab a chat with Richard during a promo day in London, where he tells
Reveal
about fatherhood, going solo and whether N-Dubz will reunite...
What's the transition like from performing in a group to going solo?
The transition is calm. It's everything I expected it to be and I'm enjoying every single minute of it.
Do you prefer focusing on solo material?
Yes, I'm all over that and that's what my full focus is on. I don't really care about anything else, just moving forward in the future with my solo stuff.
What was it like working with Tom on 'Fireflies'?
It was amazing. He's a great talented guy and I think when he was in the band, he didn't always get a chance to show his full potential vocally. On 'Fireflies' you can hear his vocals and it's amazing, and I think together with us on the collaboration, it's perfect. It's a win-win situation.
Tell us, what's the meaning behind 'Fireflies'?
It's an introduction if you don't already know who I am. It's about where I've come from, what I'm up to, where I'm at in my career now and where I'm taking it. If you're a fan and you already know what I'm about then it's the story of everything leading up to where I am right now. So it's a great introductory record for a rebrand.
There's been constant speculation about a possible N-Dubz reunion, is there one in the pipeline?
There's been no conversation about reforming the band and to be honest with you, right now, my main concern is my solo career. I wouldn't even consider doing it until I'm long gone. I don't know how long its going to take, it could be five years, 10 years, I don't know and I'm not really too bothered about it right now. I'm fully focused on what I'm doing.
We're glad that's cleared up! Tell us, what future collaborations have you got lined up for the album?
They're top secret! They're more developing artists though. I'm not going to go with the big names. I love to put people on a platform to give them a career as well.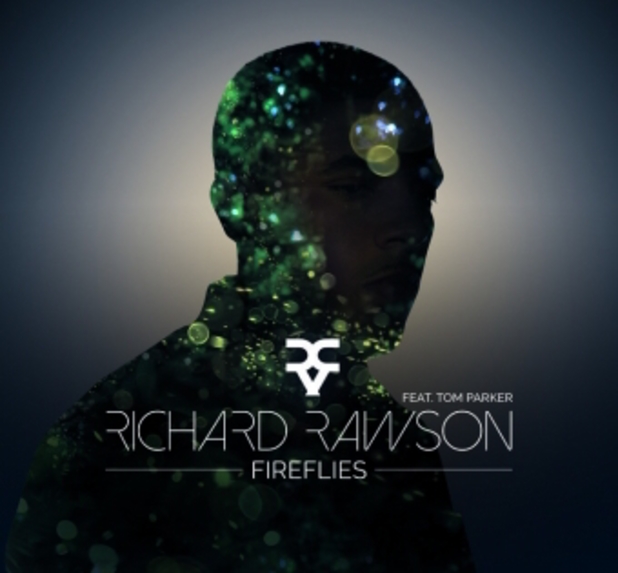 So what can you tell us about your album?
I don't want people to be able to put me in a box, and say like, 'He just does one genre of music'. I want it to be a best of genres. When people say, 'Oh
Richard Rawson
, what kind of music does he do?' I want the response to be 'great music full stop'.
Earlier this year, you decided to rebrand, ditching Fazer and releasing all future music under your real name Richard Rawson. What was your decision behind that?
Its all about evolution. I'm growing up, my fan base is growing up and it's a new chapter in my career. I didn't want to be doing the same stuff and the same music that I was doing five years ago. It's all about evolving. If we don't evolve we'd still be in cave men suits! So here we are, it's a new chapter.
You've got a really huge fan base and you've had that pretty much from the beginning, how does it feel to have that kind of support?
It's overwhelming and I thank them every single day for the support because if it wasn't for them, I wouldn't be where I am right now. People always ask me how I cope with fame and how I deal with fans coming up to me asking for photos. I have time for my fans. If it wasn't for them, I wouldn't be here right now. I love every minute of it.
Dappy took part in Celebrity Big Brother earlier this year. Would you ever sign up for the show if approached?
I don't know. To be honest with you, I don't think so unless there was a great strategy behind it, then I'd consider it. But I just want to be known for making good music full stop.
How has fatherhood changed you as a person?
It's the greatest thing to ever happen to a human. Anyone who has their own kids knows. It's a great feeling, I wouldn't change it for the world and I love absolutely every minute of it.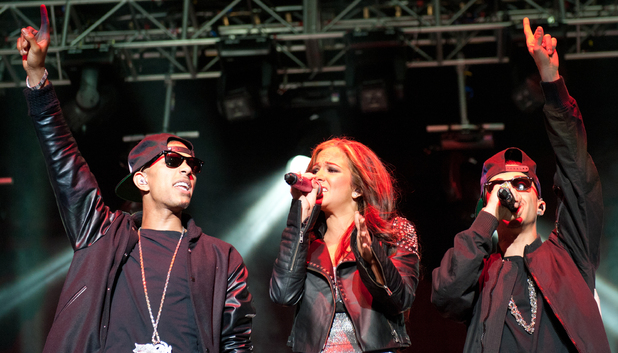 Since your N-Dubz days, have you learnt anything from the music industry and fame in general?
Yes, to keep my mouth shut at times! Also, not be too controversial because it could have a negative effect, but at the same time it's good to speak your mind and tell them what you really feel because I think people like that as well.
What's your greatest ambition?
Well in 10 years time I want to be living on a mountain, with a big oily belly and with some woman feeding me grapes! [Laughs]. Obviously I have my plans and ambitions. I want to have my production company to a level where I'll be like the next Roc Nation and Def Jam. I want to be the next independent label doing major stuff and have a major outlet where I can put records out for new artists that I've been developing and give artists careers. That's the main long term focus.
Richard Rawson - 'Fireflies' featuring Tom Parker is out now.
Reveal is now on Google Plus! Join us here for the latest pictures, fashion and celebrity news!
Watch 'Fireflies' below: