Made In Chelsea's Lucy Watson has admitted she no longer has feelings for ex-boyfriend Spencer Matthews, and she can't see a romantic future with co-star Jamie Laing either - despite the amount of times he's tried to woo her!
Instead, the brunette beauty is happy being single and is focusing on her role as the new face of the Lipsy VIP autumn/winter '14 collection, a capsule range of occasionwear boasting everything from cute floral dresses to glamorous floor-length gowns.
Reveal
caught up with Lucy to discuss the new range, plus her thoughts on her ex-boyfriends, being heartbroken by her first love and why she won't be settling down any time soon...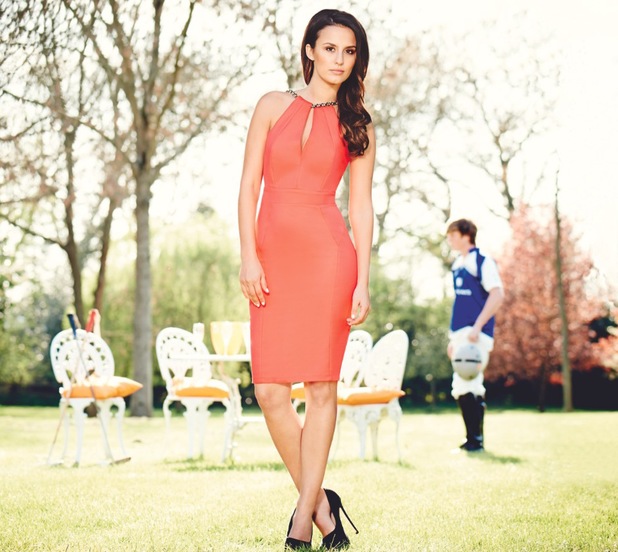 Have you always been a Lipsy girl?
"Yes, especially when I was younger. When I was 16, if I had a party coming up I'd always go online and pick my Lipsy dress, so I was really flattered they wanted me to model their new collection."
On what kind of occasions would you wear the dresses?
"There's enough variety for every kind of occasion. You've got shorter dresses, which are better for the races, and then you've got longer ones, which are great for the evening, balls or events. Then there's floral, summery dresses, which would be good for a wedding. There's so many to choose from."
Your skin always looks flawless on Made In Chelsea - what's your secret?
"I don't wear foundation, I just put concealer under my eyes and on any blemishes. I don't really like foundation. I just don't think it's necessary all the time."
You come across as really confident on screen, but do you ever feel insecure?
"No, the only time I feel insecure is when I have a big spot or something like that. I just hate that. But I am quite a confident person, I think it's important to be confident in your own skin. Everyone's different."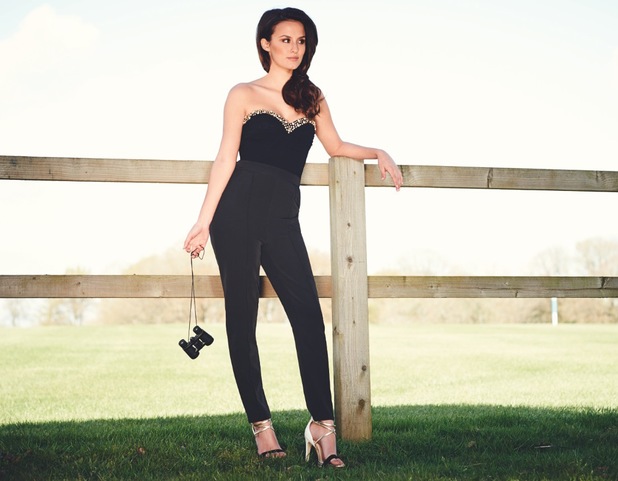 Have you ever watched yourself back on the show and disliked what you wore or the way you did your make-up?
"I guess so, but it's just really silly to live like that, criticising yourself once it's already on TV and there's nothing you can do about it. You can just learn from the mistakes you make and not do it again."
You've brought out your own dating book, The Dating Game, so are you dating at the moment?
"Yes I'm dating, although I haven't actually been on a date in ages, so I'd say I'm just single."
Are you on the lookout for love?
"I'm not, I don't go out enough to be on the lookout! I don't have huge amounts of free time. I'm happy being single, but if someone great came along, of course I'd want to date them. If I met someone I liked, I would be happy to have a boyfriend, but I am picky and I'm not going to settle for someone unless they're freekin' amazing. I haven't met anyone that is yet."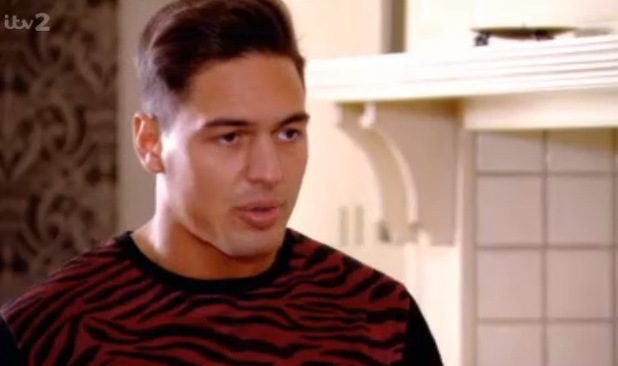 Mario Falcone from TOWIE tweets you a lot - what do you think of him?
"I've met him a couple of times, he's a really nice guy, there's only friendship on the cards though, obviously."
So you don't think anything would ever happen between you two?
"No, he's very similar to my exes, and they're my exes for a reason!"
Would you ever get back with Andy Jordan?
"Everyone wants us to be together but I think we'd really annoy each other. We are very different. He's into things that I think are very boring, like he goes hunting. We just work better as friends, there's no chemistry there."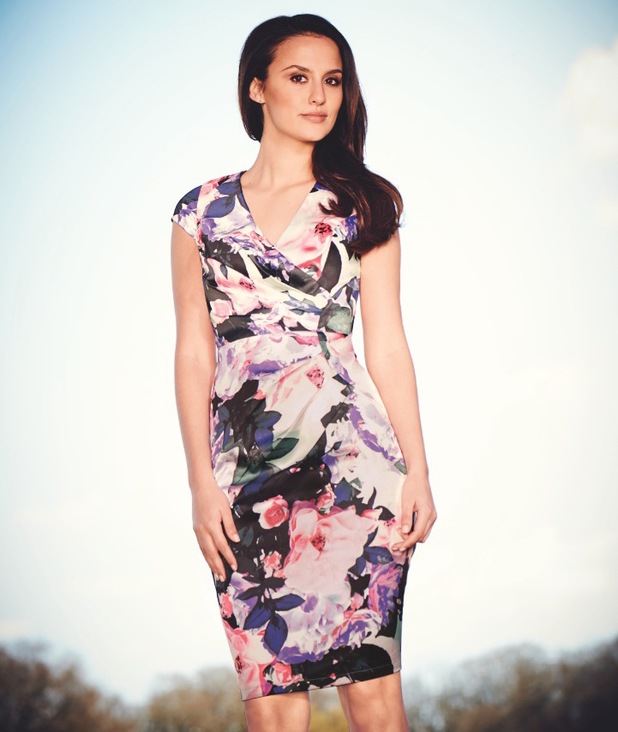 Did you find it hard to become friends again after dating him?
"No, because we were only dating for like six weeks. It just fell into place being friends, there wasn't any bad blood. I wasn't in love with the guy, it was fine."
You used to share a flat with Andy's friend Stevie Johnson - why did you move out?
"I wanted to buy somewhere so I was saving up to buy my first place, and when I bought it I just really wanted to live on my own. He would come home quite late from parties and stuff at 5am and be really noisy. But we are still really good friends, best friends, so it's really good."
You've dated Jamie Laing in the past - would you spark up a proper relationship? He obviously wants to!
"I know, bless him, we are really good friends and we are really close, but for me he's not boyfriend material."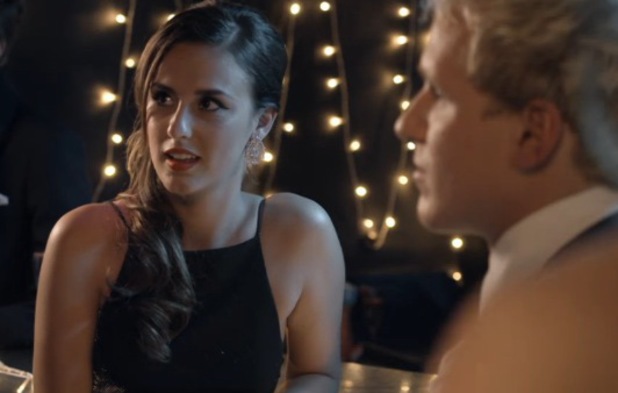 Do you have any feelings for your ex-boyfriend Spencer Matthews?
"No."
Are you friends with him?
"Yeah, kind of, we don't hang out outside of the show really but he is quite funny. I don't have feelings for him anymore and I've seen him with numerous women, so I don't really care anymore. It's sort of a waste of my time and energy to hate someone like a year later. It's just easier to be friendly."
Earlier in the series Spencer and Stephanie Pratt hooked up again in Venice - what was your opinion on that?
"I think it was a shame, but everyone makes mistakes. I don't think she'll be doing that again any time soon. She was extremely drunk when it happened, and I think because she went back to LA [after they first broke up], she didn't really deal with her feelings and emotions, she never really got over it. So when she came back, she still had those feelings, and although she put up a front that she didn't care, she did. It's a shame and she was really upset about it, but it happened and there's nothing she can do about it now."
Did you enjoy that holiday to Venice? Was it really awkward?
"No I really didn't enjoy it. It was one of the worst holidays I've ever been on, ever. It was really cold as well, really s***."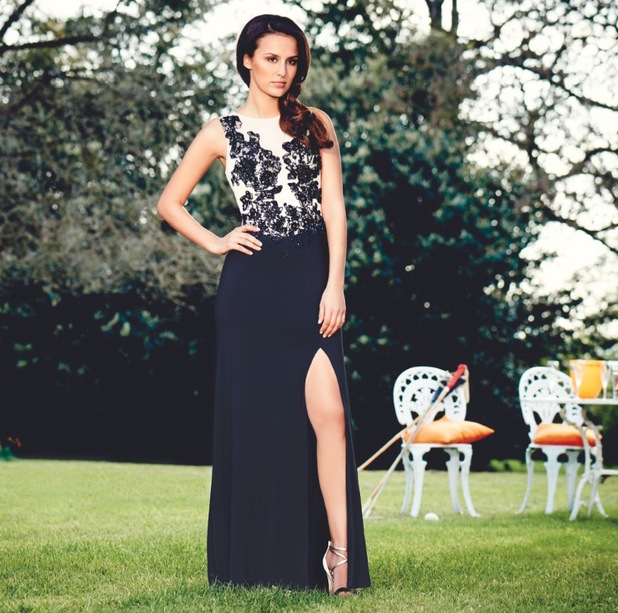 Have you ever taken someone back after they cheated on you?
"Yes I have, that's why I am the way I am. That's why I wrote my book. My first boyfriend I was with for five years, I took him back numerous times when he cheated on me. I was completely in love with him and I thought I was going to marry him. It was unconditional love, when you think no matter what that person does, you love them and you don't care. But I got to the point where I was so hurt, I was just a broken version of myself. I wasn't happy but I learned so much from it, I would never let anyone treat me like that again, it's a waste of time. Life is short, you should be around people who love you and treat you how you treat them.
"Now I would never want to be with someone who cheats on me. When I'm with someone, if I really love them or really care about them, I just wouldn't cheat on them. If I wanted to get with someone else I'd break up first."
If you did fall for someone, would you bring them on the show?
"I would like to yes, I think while I'm doing what I'm doing, it's important that I don't exclude something so big. It would be a shame. It would be harsh to the fans, but at the same time I'm not opposed to dating someone who wouldn't do the show."
Do you think the show has a relationship curse?
"No, I don't."
Binky Felstead is going through a tough time after her boyfriend Alex Mytton admitted to cheating on her - do you find it hard to support her?
"In my opinion I can't make her decisions for her. I can only give advice, but it is very hard to see your friend get back with someone who does that."
Lucy Watson is the face of Lipsy London's AW14 VIP Collection. Available now for pre-order.
What do you think of Lucy's Lipsy pictures? Let us know by commenting below as the best comment across the site each week wins £50!
Reveal is now on Google Plus! Join us here for the latest pictures, fashion and celebrity news!
Got an iPad or iPhone? Reveal Mag is specially designed to fit!