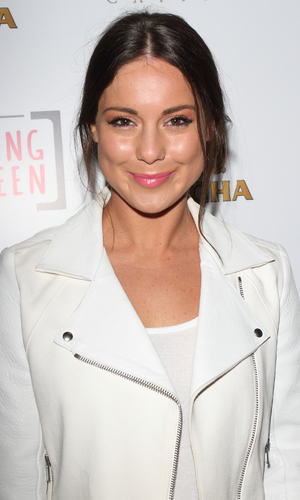 Made In Chelsea's Louise Thompson has starred on the hit E4 reality show since her debut during the second series in 2011.
Within that time, viewers have followed her journey on the show (relationships and dramas included) - but one hour of screen time isn't enough to get to know one of the show's most popular stars.
We've already grilled
Louise about her fitness regime and looking body confident
, and now, the Pocket London owner answers some quick-fire questions for
Reveal
. Louise talks ex-boyfriend Spencer Matthews, dreams of having her own TV food show and a top secret... which isn't so secret anymore!
What item in your closet do you wear the most?
Some Topshop boots. They're leather biker boots and I can literally wear them with anything, except I've worn them to death and they probably don't smell that great!
What's your greatest indulgence?
It's probably eating out. I eat out an awful lot. I'm on a fitness regime at the moment but food is an enormous part of my life. My dad and I go out for a lot of three course lunches together, at least once or twice a week. I do a lot of cooking as well, so baking and chocolate, just anything that involves food!
What's the one app that you can't live without?
I use Uber a lot at the moment. It's so much better than anything else because you don't have to call anyone! It's really weird, but I have this irrational fear of speaking to people on the phone. Once I get rolling with it I'm fine, but I literally will put it off for as long as possible. I hate talking on the phone.
What TV show do you watch religiously?
I don't actually watch much TV but I watch a lot of cooking shows. I watch
Masterchef
religiously and my dream in life is to have my own TV food show! I also love
Peep Show
. I always watch it when it's on and I've got all of the box sets anyway. I kind of know all the quotes off by heart.
What's your favourite food?
Steak and chips hands down! Anything with beef in it; wellington, beef carpaccio and steak tartare. I'm big on meat and cheese. I like really rich food and I drink a lot of red wine as well. I think it's quite a manly diet!
Tell us, what makes you laugh?
Lots of things I hope! I hate to admit this, but whenever we're filming, Spencer does this weird thing and basically treats me like I'm a child. He acts around me all day and it's just absurd. He does this noise with his mouth and It sounds like a raindrop and he thinks that I find it really, really cool because once I was really into it. So now, anytime that I'm ignoring him, he'll just do the raindrop noise and he'll think I'm really impressed by it - but I do actually find it very funny! Spencer's attempts at trying to get my attention makes me laugh... A LOT!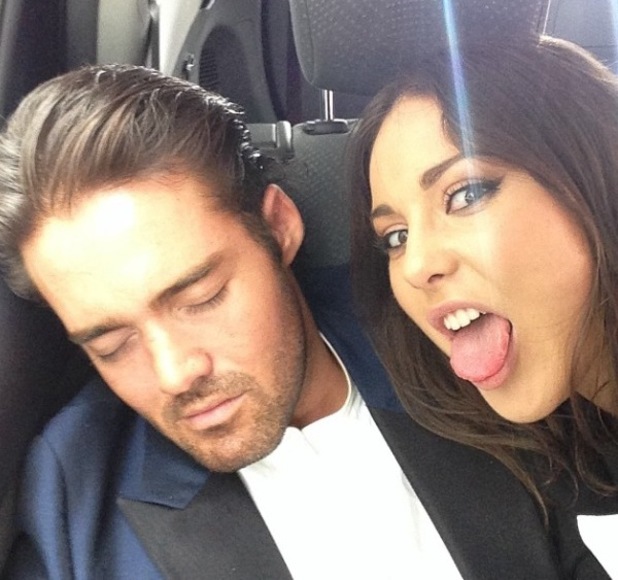 We saw Spencer call you a PORG - aka Person Of Restricted Growth - during this current series of MIC. Does he call you that all the time?
Yes! I'm actually amazed it trended on Twitter after the show. I don't mind at all. It's funny. I'm fine with being small and it has its advantages. I actually got a lot of love for the PORG thing. I suddenly got a lot of tiny girls speaking up about their height issues, so that was cool.
What makes you cry?
Apparently a lot of stuff. Being faced with ex-boyfriends and having to have intimate conversations with them is one thing. Being cheated on is another. It's just anything that makes me anxious really. I'm a bit of a perfectionist and when I do things wrong I get really emotional about it. I hate being told off. When I was at school, I was a bit of a cry baby and if I got told off for something or if all the attention was on me, then I would get upset. I used to cry in piano lessons too. I just don't like doing things wrong.
What is the one thing people would be surprised to know about you?
I'm really into climbing and jumping. I've been doing these trampolining lessons and learning how to backflip again. In terms of climbing, last month I climbed the second tallest building in London at around 3am in the morning! It's probably supposed to be a secret but oh well!
Wow, so you don't have a fear of heights then?
No, I'm really scared of flying. I was actually scared of heights but then I met this guy who used to have a similar fear and he found the best way to combat it was to face it. So I decided to climb this building which was quite petrifying, but then I got to the top and I just wasn't scared anymore. It's good to push yourself!
Louise Thompson uses Care Aqueous Emollient Cream which is SLS (Sodium Lauryl Sulphate) free – a known skin irritant (100g for £2.99 and 500g for £5.49, available from independent pharmacies). For further information go to www.allthecareyouneed.co.uk.