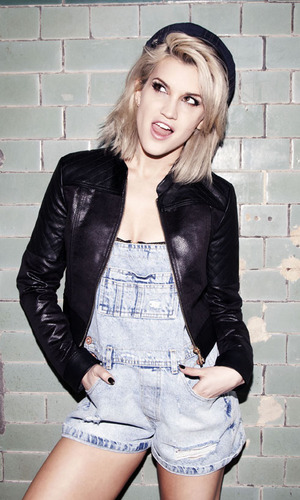 Ashley Roberts is leaping back into music with a brand new single and debut album as she prepares to go solo.
Ashley made her name in American girl group Pussycat Dolls in 2003, but now the popstar is ready to take her music career to the next level when she releases 'Clockwork' later this month.
US singer Ashley, who now resides in the UK, won the hearts of the nation on
I'm A Celebrity... Get Me Out Of Here!
in 2012 where she came in second place.
Since, she has appeared as a judge on popular ITV celebrity show,
Dancing On Ice
and also enjoyed a presenting stint on
Ant & Dec's Saturday Night Takeaway
.
We grab a chat with the 32-year-old who tells
Reveal
about going solo, finding the right guy and whether the Pussycat Dolls will ever reunite...
'Clockwork' is due out later this month, how are you feeling ahead of its release date?
I think I'm feeling everything you should be feeling. I'm excited, I'm nervous, I'm a little bit of everything.
So how do you think you will you adapt to being a soloist, as opposed to being in a group?
I don't have the rest of girls next to me dancing around and stuff, but then again, it's rewarding going on my own. I have a creative input and say on co-writing my music, the image and everything else. I didn't get that opportunity before. I'm nervous to be on my own but also excited to be able to do me. It feels like the right time.
There's always speculation about whether groups will reunite and the Pussycat Dolls' name has cropped up on numerous occasions. Would you ever rule out a reunion?
Never say never. I don't know if some day we will get together and do a reunion tour. I know the door isn't closed but we're all on our own journeys at the moment so it's hard to just drop everything. It's not happening at the moment because obviously I'm excited about my solo work and Nicole has got her stuff going on, and Kim has just got married. I really don't know, it could happen or it could not.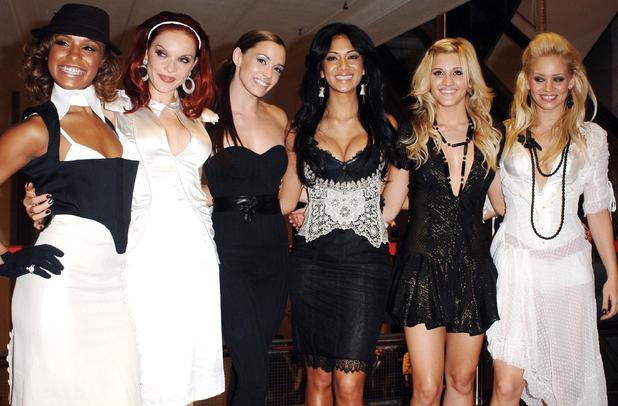 How are things going with your album?
Its been an adventure. I've been recording for the last year with different producers and writers. I'm excited. I feel proud of the album and when I first started in the studio, I thought that maybe I needed to make music like the Dolls did. But I just allowed that wall to come down and say, "You know what, I'm just going to do me and do a song that inspires me with what I'm going through.'
Are there any collaborations on the album?
No collaborations at the moment, it's all just me.
Is there an artist you would love to collaborate with in the future?
I would love to collaborate with Miguel. I really find him amazing and he's just awesome. Also, I've always had a dream to hook up with Justin Timberlake and do a cool dance video. I don't know if that will ever happen!
Never say never! That would be pretty amazing...
You're right, that would be awesome!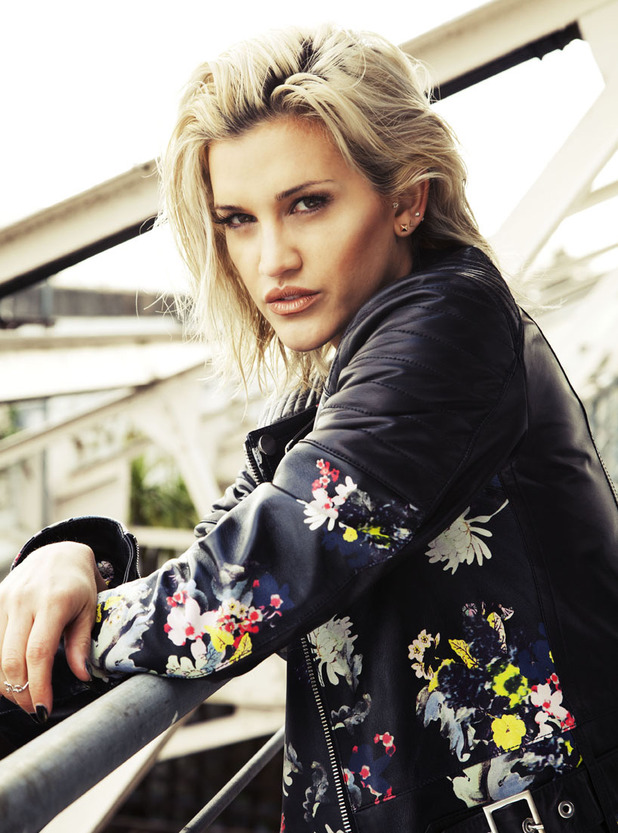 What are some of the inspirations behind your songs?
Life in general and relationships in all forms, like love, family and friendships. Sometimes there are things going on in your life that you want to write about. There are times when you're submitted songs but it would have to be something that I really related to and loved.
What has the fan support been like surrounding your solo material?
My fans have been awesome! They've stuck by me and you know, if you're having a down day, it's so nice to go on Twitter and see what your fans are writing. They're supportive and they've got my back. I'm so grateful for them and it makes me excited to be able to share my music with them.
Career-wise you seem to be very busy! Are you single at the moment?
Yes, I am...
Are you looking for someone special?
It goes in and out. I'm just so focused on my work and I love my life at the moment. It's so colourful and I'm getting to do so many things that I want to do, but then sometimes when I do stop and have a moment to myself, I'm like 'I wouldn't mind sharing this with someone.' I'm open to it but I'm also at a place where it's not right. I've dated a little bit over the last couple of years and if it's not right I'd rather let it go and leave space for the right one to come in.
So tell us, do you prefer British or American guys?
I like both for different reasons! I like the energy, fashion and mentality of the British dudes and they seem much more gentleman like. But America is also what I know. It's American guys and football and beer. I guess they do that over here as well but yes, I'm open to whatever happens. If it's a British guy then awesome and if it's an American then cool!
You always look pretty amazing and you've been dancing for most of your life, how else do you stay fit?
Well, I do have personal trainers who kick my butt! I do a lot of circuit training and weight lifting. I also love hot yoga and I'll take a spin class every now and then. I guess I like to switch it up and be active. Saying that, I've always been an active person and even my mum was a personal trainer, but yes, dancing is part of my life.
'Clockwork' is due for release on 25 May.
Got an iPad or iPhone? Reveal Mag has been especially designed to fit!
Watch Ashley's music video for 'Clockwork' below: