A1 star Ben Adams had plenty of boy band stories to tell when we met up with him to talk all things Big Reunion!
Ben, who sings in A1 with Christian Ingebrigtsen and Mark Read, will be
hitting the road with his group in October for the ultimate 'Big Reunion Boy Band Tour'.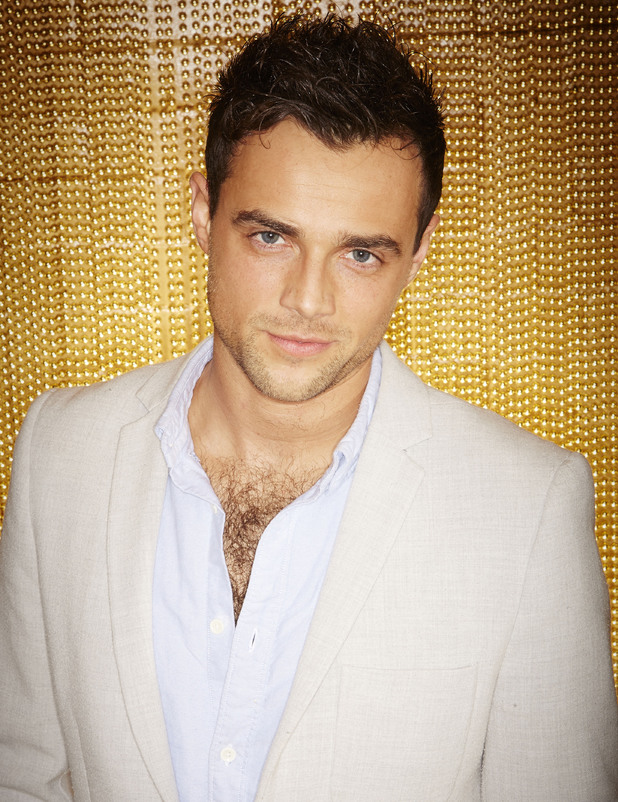 The cheeky 32-year-old talks to
Reveal
about his girlfriend Sara Skjoldnes, tour secrets and shocking fan requests...
In the second series, viewers saw the conflict between A1 and former member Paul Marazzi. Have you spoken to him since?
I haven't spoken to him but he's released a song about his experiences and how he feels. I bought the song on iTunes for 79p and then I had to tweet, 'Can I have my money back?' because I thought it was terrible. I thought it was awful. It's called 'Eleven Years'. I actually wrote lots of nasty things that I was about to tweet, but then I deleted them because I thought it wasn't worth it.
Tell us, what kind of naughty things did you get up to while touring in your heyday?
In the band we weren't really allowed girlfriends so it was quite boring really. I do remember one time in Spain where I got with this girl and I had put on a bit of weight by that point, but I just remember that we took of our clothes in the room and she was just p***ing herself laughing at me! I think she was expecting me to be nice and toned, like a typical boy band star was, but I had this big belly! That moment does stick in my mind.
You were quite popular with the girls then...
It was probably the curtains that did it for me! I was a little bit more confident and forward with how I approached girls back then. When I won the 'Sexiest Male Award' I was at my fattest, so I was holding the award and looking at my belly thinking, 'I don't deserve this!'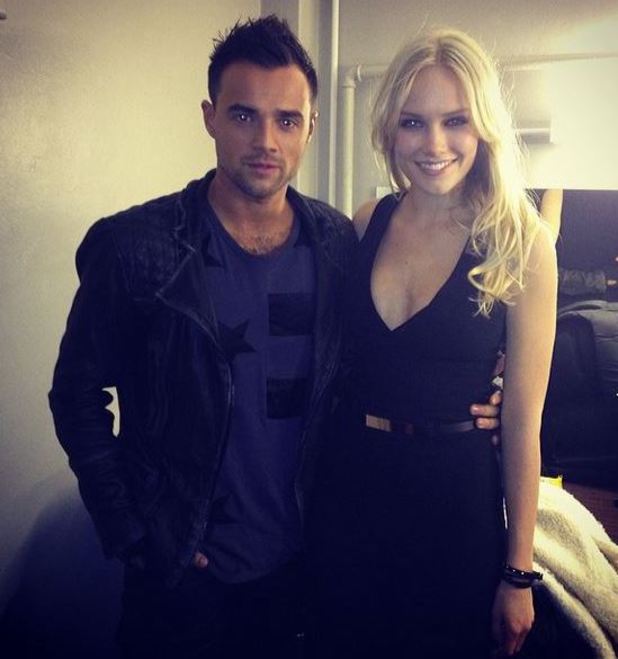 What kind of party antics will you get up to on the tour in October?
I get massive panic attacks after I drink. Mine are like hangovers and panic attacks, where I can't breathe, so I can't drink the day before or an hour before we go on stage. I can afterwards, that's if I don't have anything the next day, but I literally cannot do it anymore. I'm game over for like three or four days.
Will you be bringing your girlfriend Sara on tour?
I think I'll bring my girlfriend along for a couple of them. To be honest, I think we're all going to be in a bus but it'll be an opportunity for us all to get together. I actually just went to Vegas on a stag do and I can imagine the tour will probably be a little bit like that!
Will Sara be OK with all the screaming girls?
She's 22 and I don't think she remembers A1 the first time around! I think she'll enjoy the show though.
Will there be any wedding bells for you two in the near future?
No wedding bells. She's 22 and I'm 32 - I'm too young! We do live together and we've been together for four and a half years now. She's Norwegian, ex-Miss Norway. She's quite hot! I think I've done rather well, so I have to be behaved and act young all the time! Just joking! She acts more immature than I am. An interesting thing about being around the guys on
The Big Reunion
, is that everybody has kids. For some reason, none of the guys in A1 have kids or have even been married!
Have you had any strange fan requests recently?
Actually the other day on Twitter, I got a lady who was asking if she could rent me for services other than music! She was saying, 'I hope it's not inappropriate' but she was getting quite graphic in the DMs. She asked if I could follow her on Twitter because she said, 'I've got a job for you guys'. At first I thought it was something to do with A1. I was asking what type of work she meant, but she was definitely serious. She said, 'I have a lot of money and we could have a lot of fun'. Then she sent a picture of herself too. She was around 50 years old.
What's the strangest thing that fans have thrown at you while on stage?
When we first started we supported Steps on tour and we thought the fans hated us because they started pelting us with sweets, but then we realised that they were actually trying to give us gifts! They were chucking jelly beans at us!
Have you had any stalkers?
Well, I used to live across from a park and I had people camping out in tents with binoculars trying to look through my windows!
'The Big Reunion Boy Band Tour' will play 15 Arenas across UK & Ireland this October and November. Tickets are on sale now at www.livenation.co.uk.
Got an iPad or iPhone? Reveal Mag has been especially designed to fit!
The Big Reunion 2014 bands: Then and Now.
Copyright: Rex Features