The Bachelor's Spencer Matthews has been getting suggestive both on and off camera with the contestants – even though TV bosses have banned sex.
Hopeful Danielle Sheehan, 22, has told
Reveal
that the
Made In Chelsea
star had asked why she hadn't "knocked on his door" in the night after they had stopped filming.
Danielle says: "On the odd occasion when we would spend brief moments with him off camera, he was really flirty and suggestive. When we stayed in the log cabin, he asked me why I hadn't knocked on his room during the night. I was really taken aback."
She adds: "He comes across on camera like he's looking for a relationship, and that he's all about love, but off camera he said: "F*** love, let's all just have sex."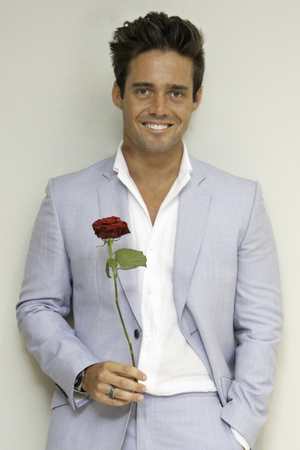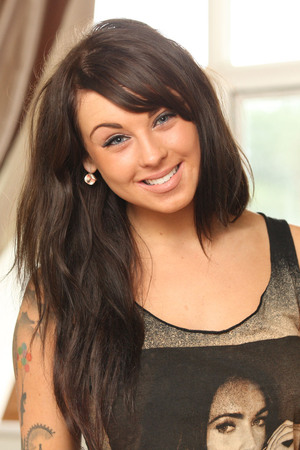 Danielle, a model, also claimed that all the contestants were tested for STIs, despite the sex ban, and said the girls in the house were all gagging for some action too.
She adds: "People had been in that house a while and you could tell they were getting horny, so the crew would drag him away straight after filming.
"They didn't want us to have sex at all on the show, even though they made us all have STI tests.
"I thought that was inappropriate, I didn't think it was necessary at all."
Danielle, who is from Norfolk and has been single for 7 months, believes it would be impossible for someone to fall in love on the C5 hit show, as they barely get any time to really get to know Spencer.
She also feels he is just "too posh" to have anything in common with the hopefuls: "I could never see myself with him, we're from different worlds," Danielle says.
"In fact, I couldn't see him with any of the girls on the show, he's just so posh he's out of touch with reality. I don't think he liked my attitude which is fine.
"I think he's a toff, he's not genuine, he's confused, he's arrogant, a bit of a t*sser really and not someone I'd go for."
And his rumoured going romance with
Made In Chelsea
's Louise Thompson has really got Danielle's back up – especially as Louise has been less than complimentary about the girls on the show.

"'I heard he was still with Louise which, if he was, undermines the whole show. It's pointless," she says. "She always tweets nasty things about the show and slags off the the girls. She started following me on Twitter the other day."
Danielle adds: "I'm glad I did it, it was a really good experience, I just wished The Bachelor wasn't Spencer."
Read our full interview with Danielle in this week's Reveal, out now.