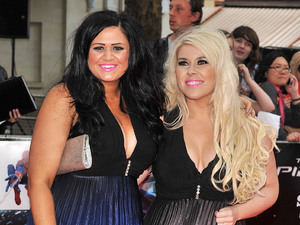 It's been almost a year since bubbly Essex duo 2 Shoes found fame on The X Factor.But despite not making it to the final, and one half having had a baby, Charley Bird and Lucy Texeira have landed a record deal and are feeling confident enough to give Reveal their views on this year's judging panel line-up.Charley, how are you finding motherhood since having baby Beaux in December?
Charley: Oh it's been amazing, he's absolutely gorgeous and such a good baby. Aunty Shoe [Lucy] loves him too!
Lucy, does Beaux make you broody?!
Lucy: Ha ha, no, I love being Aunty to Beaux, but there's no mini-shoes for me. I love having Beaux with us, and Shoe [Charley] is such a great mummy.
Is the 'X' in his name a reference to your time on The X Factor?
Charley: Yes. It was such an amazing time, especially as I was pregnant the whole way through, and I wanted to remember it in some way .
Charley, is it stressful juggling a singing career with being a mum?
Charley: It is, but my mum has been amazing. I couldn't have done it without her help. Beaux comes with me wherever we go too. He's such a good baby, and he loves being around everyone!
How does it feel to now be signed up with a recording contract? (The Girls single Turn Me On (Turn Me Out) is set to be released later on this year).
Lucy: We got signed in April and both went on holidays to celebrate. I went to Ibiza and Shoes [Charley], because she's a mummy, went to Centre Parcs. Bless her!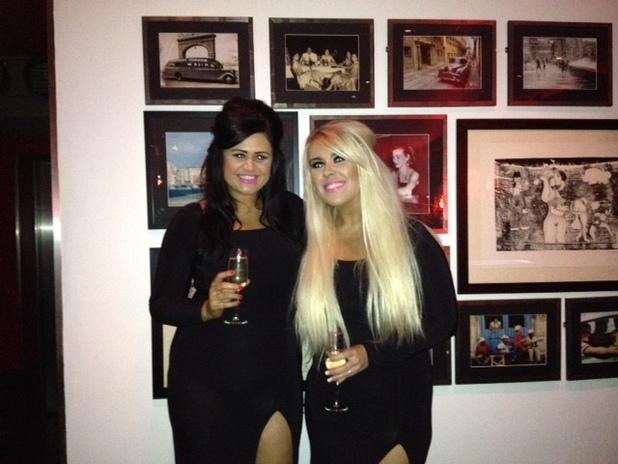 Will you be watching the next series?
Both: Yes definitely! We can't wait to see it and we'd love more than anything to go back on and perform our new single. That would be totes amaze!
Do you think new judge Nicole Scherzinger will do a good job on The X Factor?
Both: Nicole is just so lovely. She'll be great because she's so nice. If we could have Cheryl back we would though, because everyone loves Cheryl, she's just so gorgeous – we're gutted we haven't met her yet!
Are you still in touch with Tulisa?
Charley: We've spoken to her a few times. Obviously she's a really busy lady, but we try and catch up with her when we can. She's a great girl and we're loving her single,
Young
!
Did you expect Little Mix to win the X Factor?
Both: We didn't straight off, but then when we actually heard them in the studio we were like: "Oh my God!" They sounded amazing. And because they're a group it was like: 'Go Team Tulisa!' We were really pleased a girl group did so well.
Do you think their romances will get in the way of their success?
Both: At the end of the day, they're all young girls having fun so good for them! They seem to be dating people who are also in the industry so they probably understand the girls' crazy schedule and how busy they are.
What would you like to achieve in the future?
Lucy: We'd love to make an album. The single is amazing, but to record an album would be the ultimate dream. And we'd love to do a shoe range of course! We've got quite different sizes and styles so we could do one for taller ladies with bigger feet and one for short women with wider feet.
Will you still be rocking your own style?
Lucy: Definitely, as we love wearing bright colours and having our own individual look. There's no one quite like us and we love that. I can't think of another girl duo that's been popular recently, so it's good to know we're going into the industry with something different.
Have you been star struck at all since you did the The X Factor?
Both: We went crazy when we met (pop star) Aaron Carter! We love him!
2 Shoes
performed with The Globe Girls at London's Floridita and sung their debut single
Turn Me On (Turn Me Out)
, due for release in early September.
Do you think 2 Shoes will rival X Factor winners Little Mix? Tell us what you think in our comments box below
Watch 2 Shoes' music video for
Turn Me On, Turn Me Out
here: