She's rocked a red catsuit, a school uniform and even a snake, but in her latest look Britney Spears has been channeling Cleopatra!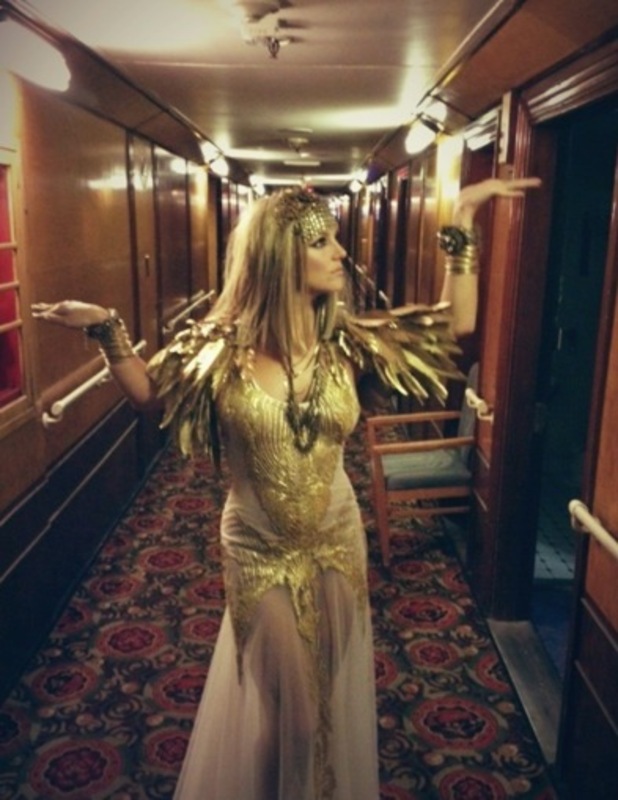 The star tweeted a picture of herself this morning striking a pose in a gold dress with feather detail and an embellished headpiece.
Britney wore the costume while filming the advert for her new fragrance, Fantasy Twist.
She topped off her ancient Egyptian ensemble with winged eyeliner and gold bangles.
We can't say it's a style we'll be stealing but we love it all the same!
What do you think of Britney's costume? Let us know in the comments below.
Read more:
Mel B copies Britney Spears' black lace dress
Read more:
Rihanna scores UK's fastest-selling celebrity fragrance