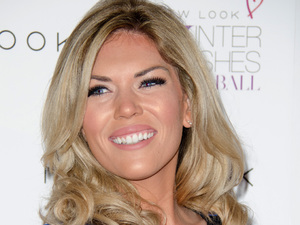 TOWIE's Frankie Essex is blogging every episode of I'm A Celebrity... Get Me Out Of Here! exclusively for Reveal. She'll be giving her frank opinion on her brother Joey Essex and his fellow campmates as they tackle Bush Tucker Trials and live together in the Australian jungle...Episode 2, aired 18 NovemberJoey versus Matthew in 'Monday Night Take Away' Bush Tucker Trial...
Joey and Matthew Wright did so well in their eating task but I think Matthew was maybe telling fibs! He was acting all squeamish in the beginning, but when it came to the task, he did really well and smashed it. You can tell when someone is playing a game straight away, so I wonder if the public will think it's an act sooner or later.
I actually couldn't believe how well Joey did, and he made me laugh so much. He was so funny when he ate the scorpion and then compared it to marmite. Also, when he tasted some of the dishes and said that they weren't that bad after all!
I do think that although Joey and Matthew were competing against each other, they both egged each other on, which enabled them to go all the way with the challenges. It was a very close race with the tie breaker, and I actually think it was unfair that the yellow team got absolutely nothing for it. I know that if Joey lost, he would have been absolutely gutted, even though he would have still succeeded.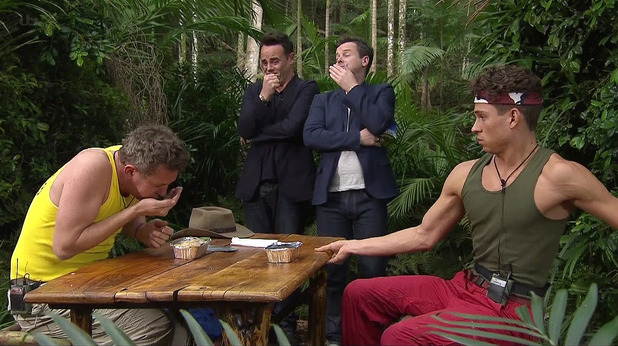 Joey is famous for being on
TOWIE
and I think even if people have never watched the show, they've still probably heard of my brother.
I'm A Celebrity
has got more than 10 million viewers, and so many more people are now watching Joey and seeing that he's just a normal kid. Everyone has their own opinion, but especially after last night's show and how Joey coped in the trial, I think he shocked so many people. Even Twitter went crazy with comments about Joey and he was trending for ages.
Matthew and Joey have been voted again for the next trial, so we'll see how this one pans out. I actually think the public will start to vote for Alfonso Ribeiro soon to do the trials. There's more to him than the public know and I think he would be a bit scared and freaked out with the challenges.
Joey learning to tell the time...
Not everyone can do everything. Personally, I'm not good at the 24 hour clock and to be honest, I'm just not that good with numbers in general. Some people can do things and some people can't, it's no big deal. Yes, he may not be able to tell the time, but he has done very well in other things and on
TOWIE
.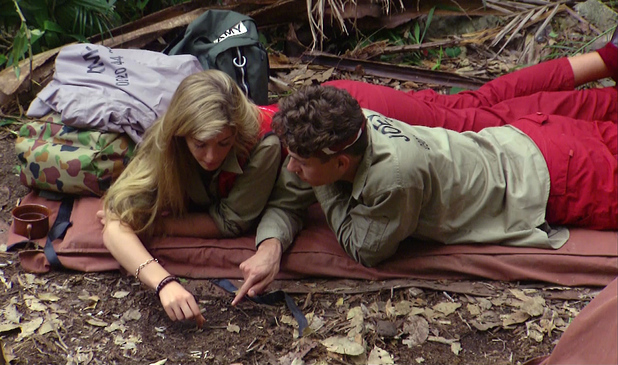 He's 23 years old and he's had a hard life. Joey had the biggest shock of his life when our mum committed suicide when he just ten years old. Joey is dyslexic as well. He probably got diagnosed with dyslexia when he was around six or seven years old, and then our mum died a few years later. So I think everyone just needs to back off a little bit and cut my little brother some slack.
Everyone has a story to tell, but for a 23-year-old boy, he hasn't had it easy. Just because he can't tell the time doesn't make him bad. He isn't hurting anyone. This is what annoys me because does it really matter? Is it really that big of a deal?
Joey and Amy's friendship....
Joey and Amy Willerton are in the same age group so they get on well, and we can see that they've been spending time together in the camp, but at the moment, it just looks like they're really good friends.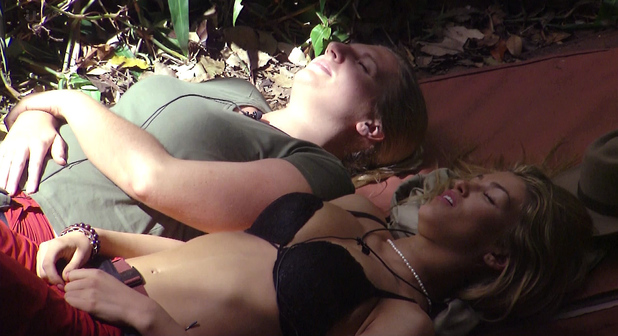 Amy isn't really coming across like she fancies Joey, and I don't see her being flirtatious towards him either. We'll have to watch this space. Also, it was quite funny when Amy whipped off her top to sunbathe in her bra. Even when she did it, she wasn't at all bothered. If I had her body and looked like that, I'd do it too!
Rebecca may regret being so open...
I thought it was a bit odd that Rebecca Adlington admitted to frequently having a pee in swimming pools. It was funny how she wasn't bothered by it at all and just laughed about it like it was nothing. I think Rebecca isn't much of a girly girl, especially if you compare her to someone like Amy. I see Rebecca more on the edge of being a tomboy, but she really doesn't care what she says. I do think that she may be embarrassed about it when she comes out of the jungle. She even said that people will only remember her for having a pee in the pools now. I think she'll be remembered for that, and the tampon!
David and Laila are becoming my favourite campmates (other than Joey of course!)...
I know I said I loved David Emanuel yesterday, but I really do love him! I think he's brilliant. It was so funny when he woke up in the camp and started singing. He's just so happy and I like that about him. He's definitely never been in an environment like this before in his whole life. He's a big man, he must love his food and he hasn't eaten in a few days, but he hasn't given up. He's still waking up so happy. I really like him, he just comes across as a really nice guy. He can come and design a few dresses for me if he wants!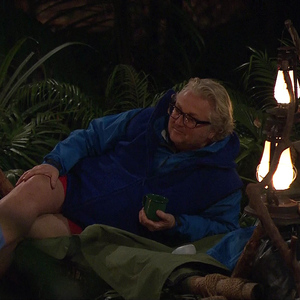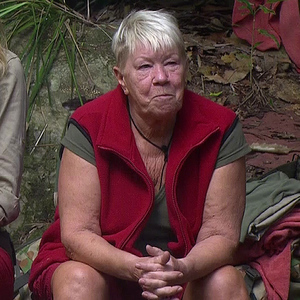 I love Laila Morse too. She was so funny when she was talking to the camp about getting fit and losing weight by having sex. She really does remind me of my nan. She's the type of person that doesn't really care what she says. I must admit, Joey and Amy looked really awkward when Laila was speaking about it. It's like they didn't know where to look! Laila's funny though, she really makes me laugh.
I'm A Celebrity... Get Me Out Of Here! continues on Wednesday 20 November at 9pm on ITV.