It's Fluffy Friday! This week the spotlight is on an adorable endangered newborn monkey.
A critically-endangered monkey has been born at ZSL London Zoo, and we can't stop staring at these snaps of the fluffy fellow.
Welcome to the world!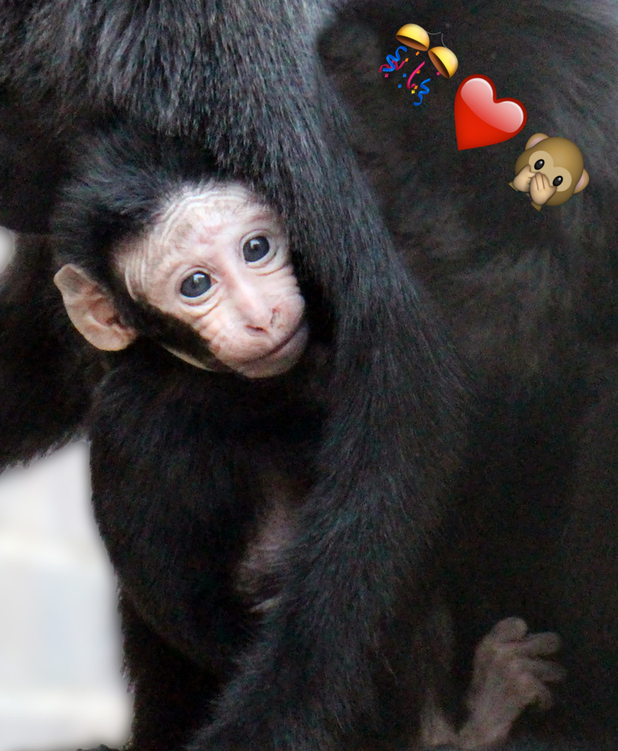 Looks tiny, right? In fact the teeny creature is only eight inches tall and weighs in at just 800grams, aww! Despite the tiny stature, the new arrival is already making a big impression.
It won't be this small for long, the (currently un-named) monkey is expected to triple its weight before autumn this year; mum Winoo will be nursing the newborn for at least another six months, before gradually moving on to a diet of fruit, leaves and insects.
The three-week-old is the latest addition to the eight-strong troop of Sulawesi crested macaques at the Zoo, and it's gender is not yet known. The new-born's eyes will darken with age, and the macaque's iconic crest of hair will soon appear.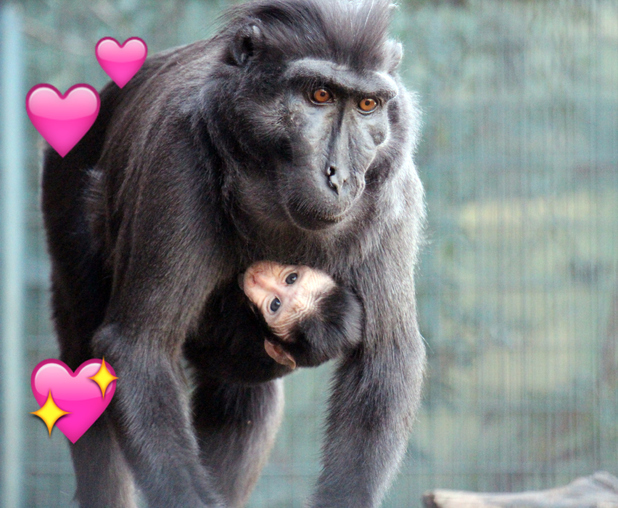 Zookeeper Paul Kybett said: "The team at ZSL London Zoo are delighted by the arrival of a new Sulawesi crested macaque, and pleased to confirm that mum and baby are both doing well.
"These are sociable monkeys that form close bonds with each other and the group are all showing a keen interest in the new arrival.
"The other youngsters in the group will be delighted to have a new playmate, but for now experienced-mum Winoo will be keeping a close eye on her baby."
Well that's our hearts melted once again!
You can check out the new arrival and visit the Sulawesi crested macaque troop at ZSL London Zoo. Beat the queues at the gate and book tickets online now at www.zsl.org
For exclusive competitions and amazing prizes visit Reveal's Facebook page NOW!