When Sophie Niechcial, 25, from South London, tried to end her relationship, her partner took his vicious revenge
"What my ex-boyfriend put me through can only be described as a living hell.
I was a nervous wreck by the time he was arrested and I can't describe the relief I felt when he was sentenced to 13 years in prison for raping me multiple times. I was finally free of him.
I'd first dated Julian Burke when I was 17 years old, but it wasn't serious and fizzled out in time. When I was 21, I bumped into him again in November 2010. I'd just given birth to my daughter, Tiffany, and was trying to adjust to life as a newly single mum.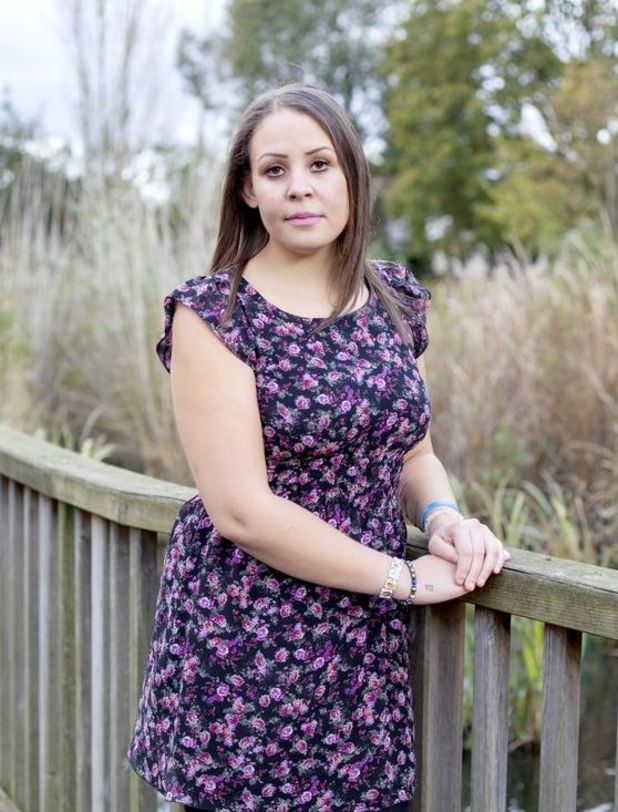 My confidence was at an all-time low but Julian looked delighted to see me. He cooed over Tiffany and asked how I was doing. Before we parted, he took my number and promised he'd be in touch so we could arrange a proper catch-up. I couldn't stop smiling.
Over the next few weeks, we met up regularly and Julian came on walks with me, Tiffany and our dog. He helped with the shopping and odd jobs around the house. And slowly, I could feel myself falling in love.
If Julian had remained that person, I'm sure we'd still be together. He was sweet, funny and I was flattered by the attention. But as the weeks turned into months he became paranoid, convinced I was cheating on him.
He checked my phone and called when I was out with friends, insistent on speaking to them. It was mortifying.
By March 2011, I couldn't take it any more and called Julian over to my flat to end our relationship. But instead of accepting it, he burst into tears. "I'll kill myself and it will be your fault," he threatened. "I can't cope without you."
I told him we could still be friends but that just angered him. Without a word, he threw me on the bed and raped me. I tried to fight him off, but it was impossible.
Afterwards, he got up to leave. "Look what you made me do," he said. "It's not nice knowing someone doesn't want you any more."
I crawled under the covers and lay there, feeling sick. I couldn't believe that the man who'd told me he loved me and treated me so kindly had acted so viciously.
The next day, Julian sent me a text, saying how sorry he was and that he'd never do it again. It seems silly, ridiculous even, but he just ignored the fact that I'd broken up with him and I was too scared to end things again.
So we carried on uneasily, but far from him never mistreating me again, he became worse. He followed me around, flew into angry rages and even moved his things into my house. I had no idea how to escape.
By the end of 2011, I was on antidepressants and living in constant fear.
I told him I was going to my parents' house for Christmas and asked him to take his clothes home until I returned.
After the holidays, when Julian tried to move back in, I refused to let him. For a while, it was worse than ever. He'd turn up at my home, threatening to petrol-bomb my house or attack my family.
But eventually, he seemed to grow bored. When I saw him around the local area, he didn't try to intimidate me any more.
Gradually, I relaxed and tried to put the whole horrific relationship behind me. But in 2013, just as suddenly as he'd stopped contacting me, he started again.
He'd bang at my door and threaten to break it down if I didn't let him in. Even when I didn't open it, he'd break in through a window to beat and rape me.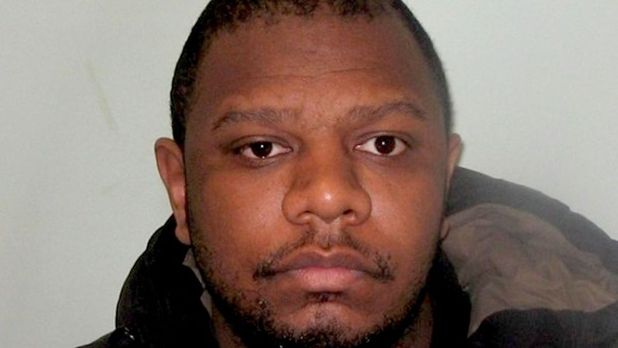 It became so bad, I just wanted to die. Tiffany was the only thing that kept me getting out of bed in the morning. Luckily, he showed no interest in her – it was just me he wanted to hurt.
Eventually, I confided in a friend. Julian had warned me he'd kill me if I told anyone what he was doing but I couldn't bear it any longer. And with my friend's support, I went to the police in January 2014. They launched an investigation and installed a panic button in my house.
It wasn't long before I had to use it. Just days later, Julian broke into my house again and raped me. As soon as he relaxed his grip on me, I ran to the alarm and pressed it.
Julian ran off before police arrived, but they arrested him later that night, while I was taken to hospital to be examined and gave a statement.
Julian pleaded not guilty and I had to go to Woolwich Crown Court to give evidence. It was horrible describing the humiliating details of the way he'd treated me, but with the help of my Independent Sexual Violence Adviser (ISVA), I got through it.
Eventually, in July 2014, Julian, 30, was found guilty of six counts of rape and one count of sexual assault and was sentenced to 13 years in jail.
The past few months have been very difficult. I still have nightmares and flashbacks and I am having therapy.
But slowly I'm getting there. I have to remember that the blame and shame lie with Julian – not with me. He can't frighten me into silence any longer.'
IF YOU NEED HELPFor confidential advice and support contact Rape Crisis on 0808 802 9999 and rapecrisis.org.uk rapecrisis.org.ukIf you would like to tell your story please email reporteveryrape@revealmagazine.co.uk