Jenny* braved the courts to see her ex pay for the horrific way he assaulted her and another woman
"Most people would have described Stephen Cooperwhite as happy go lucky. Everyone thought he was funny. And so did I, when we first met.
Stephen was my first proper boyfriend. The father of my two eldest kids. And in the end, my rapist.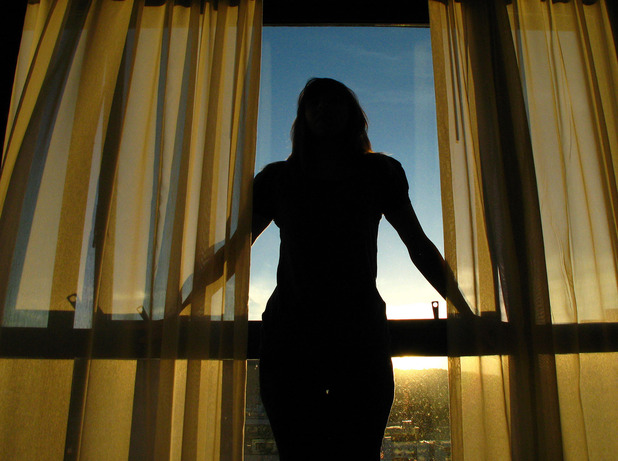 I was 18 and at uni when we met through friends. A year later I fell pregnant and things got really serious between us. We moved in together and despite the demands of pregnancy and parenthood at such a young age, we made it work.
I didn't miss a day of lectures and Stephen worked really hard to provide for me and our little boy, Peter*. With so many commitments, we had little time to think about anything else.
In 2000 I graduated, and was offered a job on a small island in the Outer Hebrides. It came with a house near the beach – a far cry from our city life in a flat. Our son would be able to ride his bike and play in the sea.
At first it was idyllic. Stephen stayed at home to look after Peter until he found a part-time job. That was when the cracks began to show.
With more time on our hands, Stephen became angry and aggressive over small things. Though he'd always been a proud dad, he was losing his temper with Peter a lot. Planning our wedding only added to the strain.
One night he came in drunk and when I challenged him he dragged me down the hall and slammed my head against the back door. I felt too ashamed to tell anyone the real cause of the cut on my forehead.
Stephen apologised and said it wouldn't happen again. I wanted to put it behind us for our son's sake. But with each passing day I felt more trapped, more isolated on the island, so far from family and friends.
Just a few weeks before our wedding, Stephen and I had a big row and he pushed me down the stairs. At hospital, I told them I'd fallen and they said I'd broken my coccyx bone at the base of my spine. They weren't sure I'd even be able to walk down the aisle.
Despite everything, I did manage to walk on our wedding day and Stephen and I were married. I was convinced I was doing the right thing, to ensure our son had a mum and a dad. I thought I'd made my bed, so I had to lie in it.
Afterwards, things improved and we were really happy when I fell pregnant again in the summer of 2002. However a scan at five months also showed I had a condition called placenta previa. In my case they said it was very dangerous and that I could bleed to death and lose the baby. Even sex could cause bleeding.
In the following weeks, I developed several infections and Stephen grew tired of me.
One evening, when I was seven months pregnant, Stephen got into our bed and tried to have sex with me. I told him no and reminded him of what the doctor said. But he just tried again.
I was lying on my side, trying to support my now rounded stomach, and he held me down and raped me. I was terrified, frozen to the spot. When he finished he casually got up and went downstairs as though nothing had happened.
Afterwards, I did have some bleeding. But I was 'lucky'. The doctor said everything looked ok and I couldn't bear to tell him what had really happened.
A week later I moved to my parents' house with Peter, to be nearer a big hospital, and shortly after that gave birth to another son. Gradually it was like I started to realise what Stephen was really like. For so long I'd been isolated but now I knew I had to leave my husband.
Stephen saw the boys every other weekend and he went on to become a policeman. I thought he must be a changed man. But then in 2009, I discovered that Stephen had been arrested for raping another woman.
I knew then he'd never change and I had to see him punished for his crimes. Giving evidence in court for two full days, being called a liar and worse by his barrister, was horrible. There was little support and at one point Stephen chased me down the stairs in the courthouse.
But I'm so glad I went through with it. Stephen Cooperwhite, then 35, from Paisley, was found guilty of raping me and another woman. He was jailed for six years.
Knowing that he's been found guilty by a court of law made all the trauma of the court case finally worth it."
*names have been changed