When Jennifer*, 37, missed a period after being attacked, she prayed the baby was her partner's. But a DNA test proved the worst...
"Like most mums, I feel a huge rush of love when my eight-year-old daughter Emily* gives me a hug. I smile, cuddle her and tell her I love her. She has no idea of the heartbreaking secret I'm keeping.
But I won't be able to hide it forever. One day, I'll have to tell her the truth about how she came into the world. That I became pregnant with her after being raped.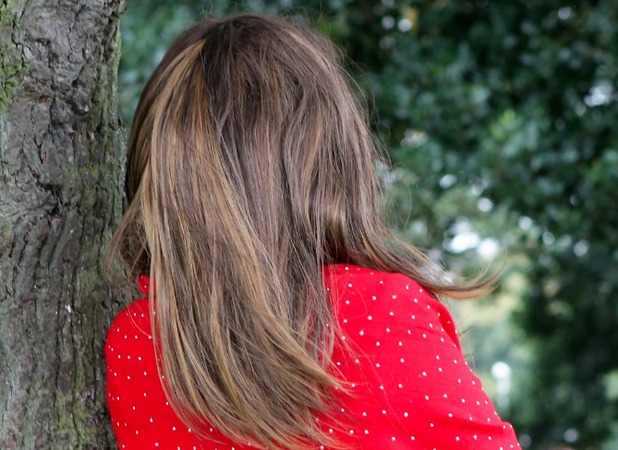 It happened when I was on a rare night out in 2005. I was in a long-term relationship and already had five children, so was letting my hair down. By the end of the night, I'd lost my friend and wandered outside to find her. That's when a strange man approached me and said he'd help.
I barely had time to respond before he carried me over his shoulder to a nearby house. He forced himself on top of me.
I begged him to stop but he ignored me.
When he'd finished, he punched me so hard he knocked me out. I came round in the middle of the road with my friend screaming my name. She helped me back to her house and the next day, I told my partner, then called the police.
They gave me the morning-after pill and I underwent forensic examinations. It was humiliating but I wanted to stop him attacking another woman.
As the police searched for him, I desperately tried to forget. But it wasn't easy. I'd wake my partner, screaming in my sleep, and crossed the road if I saw a man walking toward me.
A few weeks later, I missed my period.
A pregnancy test confirmed I was expecting. As I'd taken emergency contraception, I convinced myself the baby was my boyfriend's. But when Emily arrived nine months later, she looked nothing like him. Refusing to think the alternative, we loved her just the same as our other children.
Sadly, we broke up soon after – the strain was too much for our relationship. The police had matched the DNA to a man called Shaun Hopkins and they were trying to collect enough evidence to charge him.
As Emily grew up, she looked more like my attacker than ever. I couldn't bury my head in the sand any more. When she was two, my ex took a DNA test. The results confirmed he wasn't her biological father.
I didn't care. She was my baby, not the rapist's. Her cruel start to life made me more protective of her. She was as much a victim as I was. Although my ex was devastated, he loved her as his own.
In 2009, I was finally told there wasn't enough evidence to charge Hopkins. I crumbled. Not only had he destroyed my life, I was convinced he'd strike again.
And last year, he did. I read in the local newspaper he'd been arrested on suspicion of raping a teenager. I called the police and they agreed to reopen my case.
Last March, I gave evidence at Liverpool Crown Court. It took all the strength I had but it was worth it. He was found guilty and sentenced to life imprisonment with a minimum of nine years.
I know I'll have to tell Emily the truth one day. That her father was a rapist who forced me into the act that led to her conception.
But I'll also tell her how it takes a lot more than planting a seed to become a father and how loved she is, by me and her real dad – the one who brought her up. Together, we'll get her through it."
By Geraldine McKelvie
IF YOU NEED HELPFor confidential advice and support contact Rape Crisis on 0808 802 9999 and rapecrisis.org.ukIf you would like to tell your story please email reporteveryrape@revealmagazine.co.ukShow your support and join us on twitter @revealmag #reporteveryrape