Chloe* was betrayed by a friend in the worst possible way...
"As a hard-working student, getting pregnant at the age of 20 hadn't been my plan, but my little boy was my world.
After Owen* was born in August 2010, his dad wasn't around, so it was difficult to juggle studying with a newborn baby.
So when Philip Barnaby, an old and trusted family friend, offered to regularly babysit just after Owen's first birthday, I thought it was the perfect solution.
He was always there when I needed him and my little angel loved him – he even called him 'Uncle Phil'.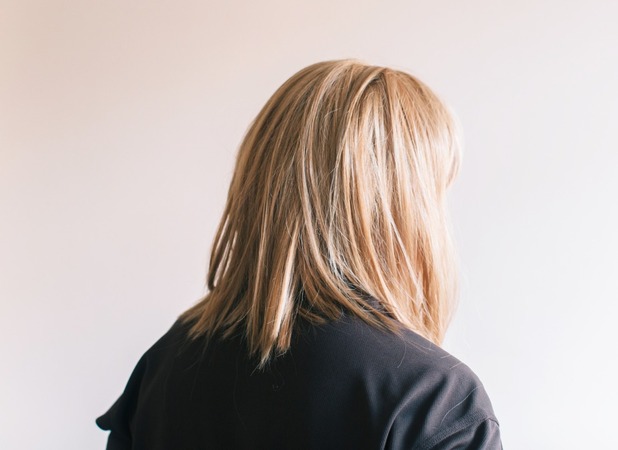 But two years later, a social worker got in touch and told me that Phil wasn't allowed to babysit any more.
She said I had to make sure he didn't go near Owen – but she wouldn't explain why.
I didn't understand, and I was sure there had been a mix-up.
But when I found Owen crying in the kitchen about a year ago, the truth came crashing down.
He told me "Uncle Phil" had hurt him and I listened in horror as Owen described in childlike terms what Phil had done.
I felt sick as I realised the monster had raped my baby.
I promised Owen that Phil was gone, he'd never hurt him again.
My hands shook as I called the police. They sent an officer, DC Lynsey Eglington, straight round and Phil was arrested.
It was only then that social services explained why they had intervened.
A man had come to them after seeing Phil in town with Owen, and told them Phil had sexually abused him as a child.
I had delivered my baby straight into the hands of a perverted paedophile.
I sobbed as I realised how Owen had changed in the last few months. He was withdrawn and freaked out around men, even his own grandad.
Lynsey spent months with Owen to gain his trust and get the evidence needed.
I wasn't allowed to talk to him about his time with the police, to make sure that his statements were entirely his own.
It was torture. All I wanted to do was comfort my baby, but Owen was so brave. He called the judge the 'boss' and compared himself to his hero – Jake the Neverland Pirate. He told me he had to do his 'special job' and tell the 'boss' the truth.
But we could barely walk down the street without Owen becoming afraid as we passed places Phil had taken him.
Phil denied everything, meaning the case would be heard before a jury.
Aged three, Owen was the youngest person ever to be called to give evidence in court.
But in April, while the jury were being sworn in at Teeside Crown Court, Phil, 55, pleaded guilty. He confessed to raping my son and sexually assaulting another child in the late 90s and 2000s.
I was so relieved to hear that Owen would no longer have to give evidence.
I looked at the man I had once trusted as I read out my victim impact statement in court and called him a monster.
I wept as the judge jailed my little boy's rapist for 15-and-a-half years. He deserved to rot in hell.
We've now moved 300 miles away to give Owen a fresh start and new memories.
I don't know if I'll ever get over the guilt of letting a sick paedophile near my baby, but I'm so proud of Owen for having the strength to put him behind bars."
By Sophie Morgan
IF YOU NEED HELPFor confidential advice and support contact Rape Crisis on 0808 802 9999 and rapecrisis.org.ukIf you would like to tell your story please email reporteveryrape@revealmagazine.co.ukShow your support and join us on twitter @revealmag #reporteveryrape