Nicola*, 24, was brutally attacked on her way home from a night out...
"To this day, there are still certain smells that send me into a state of panic. The Red Bull he was drinking that night, the aftershave he was wearing, even the perfume I had on.
They take me back to that moment when I was lying there, numb with shock, as he raped me in the back of his taxi.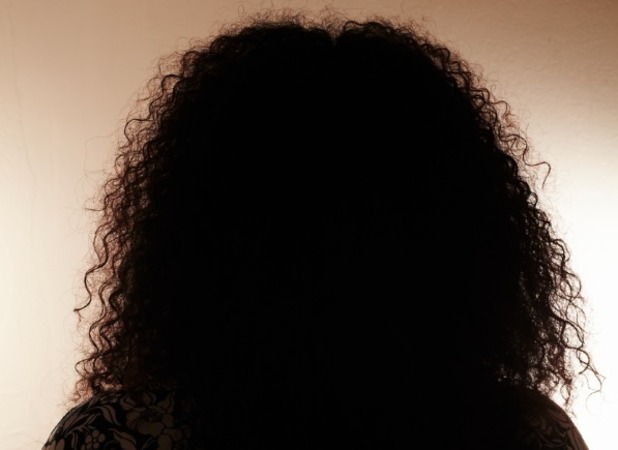 That night, I'd been out clubbing with friends and, like many other 19-year-olds, it was the early hours of the next morning by the time we drunkenly stumbled out, hungry and ready for bed.
Just as we were about to call a taxi, a private hire minicab pulled up. The driver agreed to drop my friend Sam* at her home in Leeds and then take me to Bradford. He even said he'd take us to McDonald's first to get some food.
Soon after, we arrived at Sam's house. 'Text me as soon as you're home so I know you're OK,' she said.
The taxi drove on and the next thing I knew, we were stopping at a newsagents. 'I'm thirsty,' he said. 'Do you want anything?'
I asked for a Lucozade, thinking it might help sober me up. But when he handed it to me, I was vaguely aware that the seal had already been broken. Halfway through drinking it, I realised it tasted weird and stopped. Not for a moment did I think he'd spiked my drink with vodka.
At some point, Sam called my mobile. 'Where are you?' she asked worriedly. Before I could answer, the driver called out: 'She wants to come back to my house.'
Things were becoming more blurry but I recall Sam going mad, shouting at him to take me straight home and he seemed to give in. I put my phone back in my bag and quickly the streets grew more familiar.
But at the last minute, he didn't turn into my street. Instead, he pulled up outside a hotel, urinated in the car park and climbed into the back of the cab. That's when I started to scream.
But in the early hours of a cold winter morning, there was no one around to hear. He pushed me onto my back and climbed on top of me. My whole body froze, and I blacked out.
When I came round, he was still on top of me. I could hear him but I couldn't feel him. It was like my body, my mind, my ability to talk, everything was paralysed.
I passed out again. When he was done, he got back in his seat and began driving really fast. I became hysterical, convinced he was going to rape me again or even kill me.
As he rounded a bend, I tried to jump out. He screeched to a halt and threw me out on the pavement, naked from the waist down, followed by my handbag.
I lay there crying until an elderly man found me and called the police. It turned out they were already looking for me. Sam had been on the phone and had heard everything. She'd called the police and had recorded my whole ordeal as evidence. It is something I will always be grateful for.
Just a couple of days later, the police arrested Mohammed Shazad. Though the evidence was strong, he denied rape. When I stood up in court, his barrister called me a liar and I felt isolated and frightened all over again.
But in June 2010 the verdict came in – guilty. I broke down, overwhelmed to know that people had believed me. Shazad, then 36, was sentenced to nine years.
It's been a tough few years since, but with counselling, I've finally realised that although the attack will always be a part of me, I won't let it take over my life."
IF YOU NEED HELPFor confidential advice and support contact Rape Crisis on 0808 802 9999 and rapecrisis.org.ukIf you would like to tell your story please email reporteveryrape@revealmagazine.co.ukShow your support and join us on twitter @revealmag #reporteveryrape